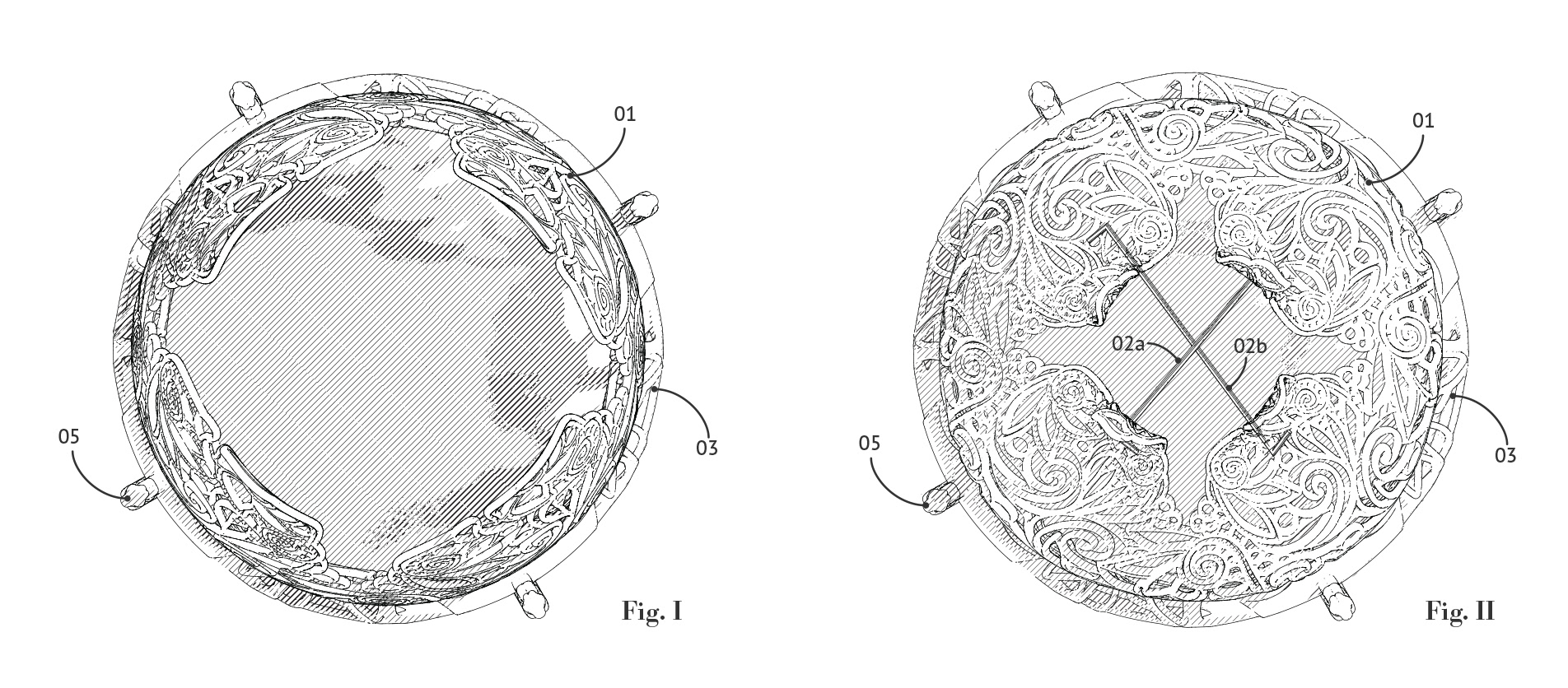 A series of patent drawings were developed to descriptively document and catalogue the object's features and functionality. The annotated drawings document the object's features and clasping function.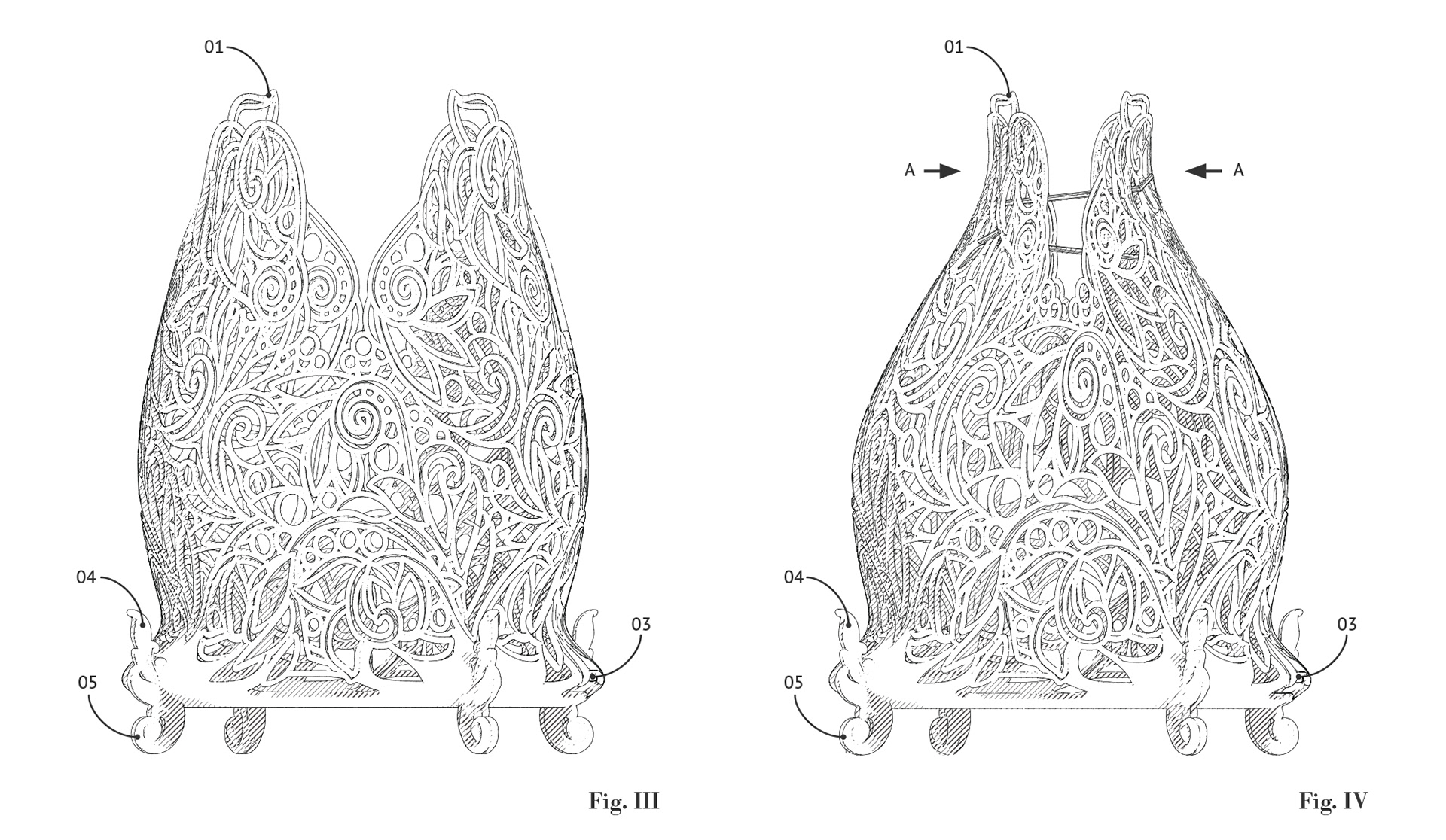 A novel and miniature latticed apparatus is proposed that symbiotically and chemically conducts heat through its surface conditions. The seemingly ornate latticework evenly distributes heat from the core of the apparatus to the contained object. The delicate ornament of the metal material allows for a pinching of the apparatus at its top, allowing for contained objects to be squeezed while heating. Chemicals of alternative juices that have been heated and squeezed from the metal conductor are captured from the device through a series of openings found near the base.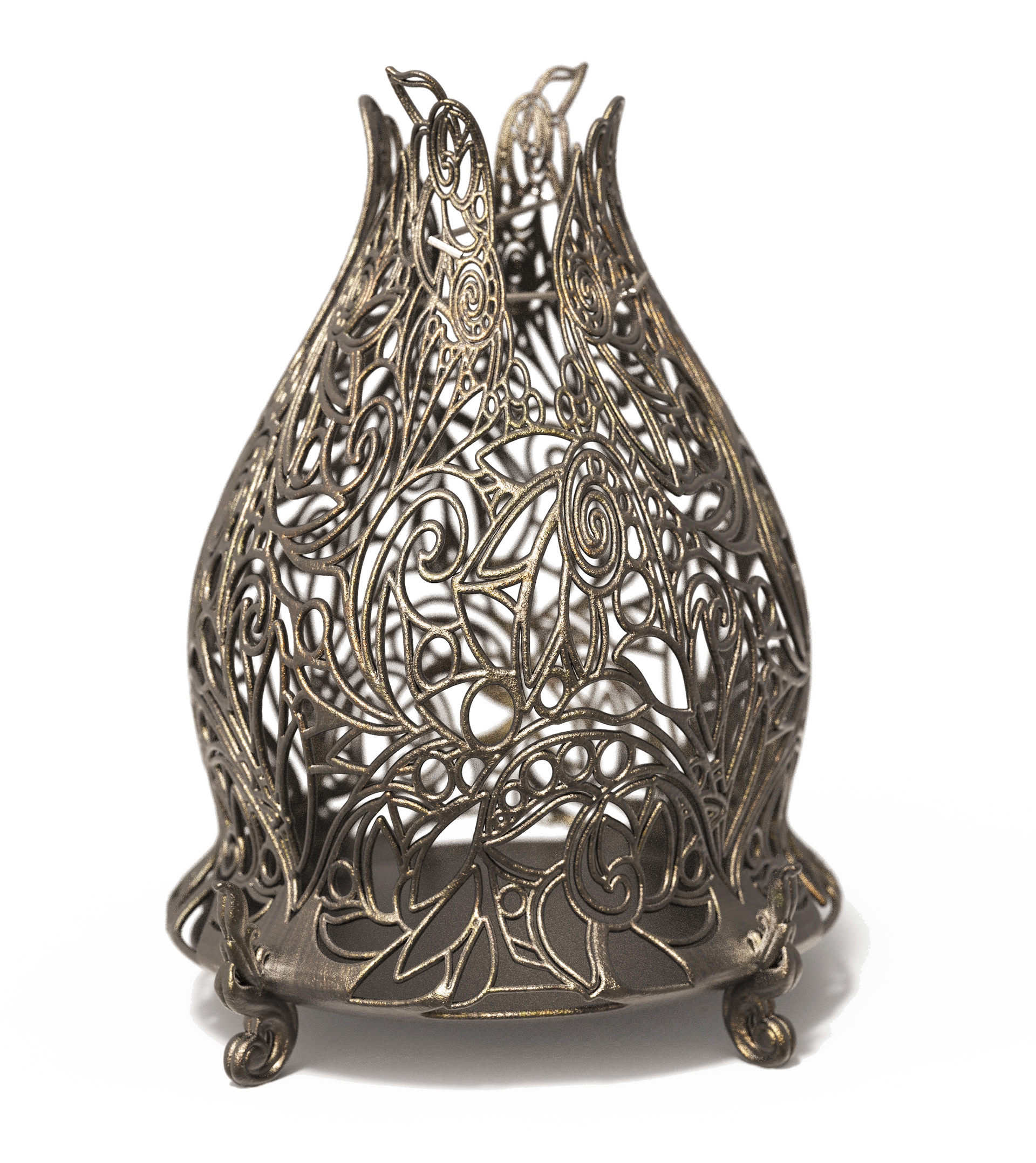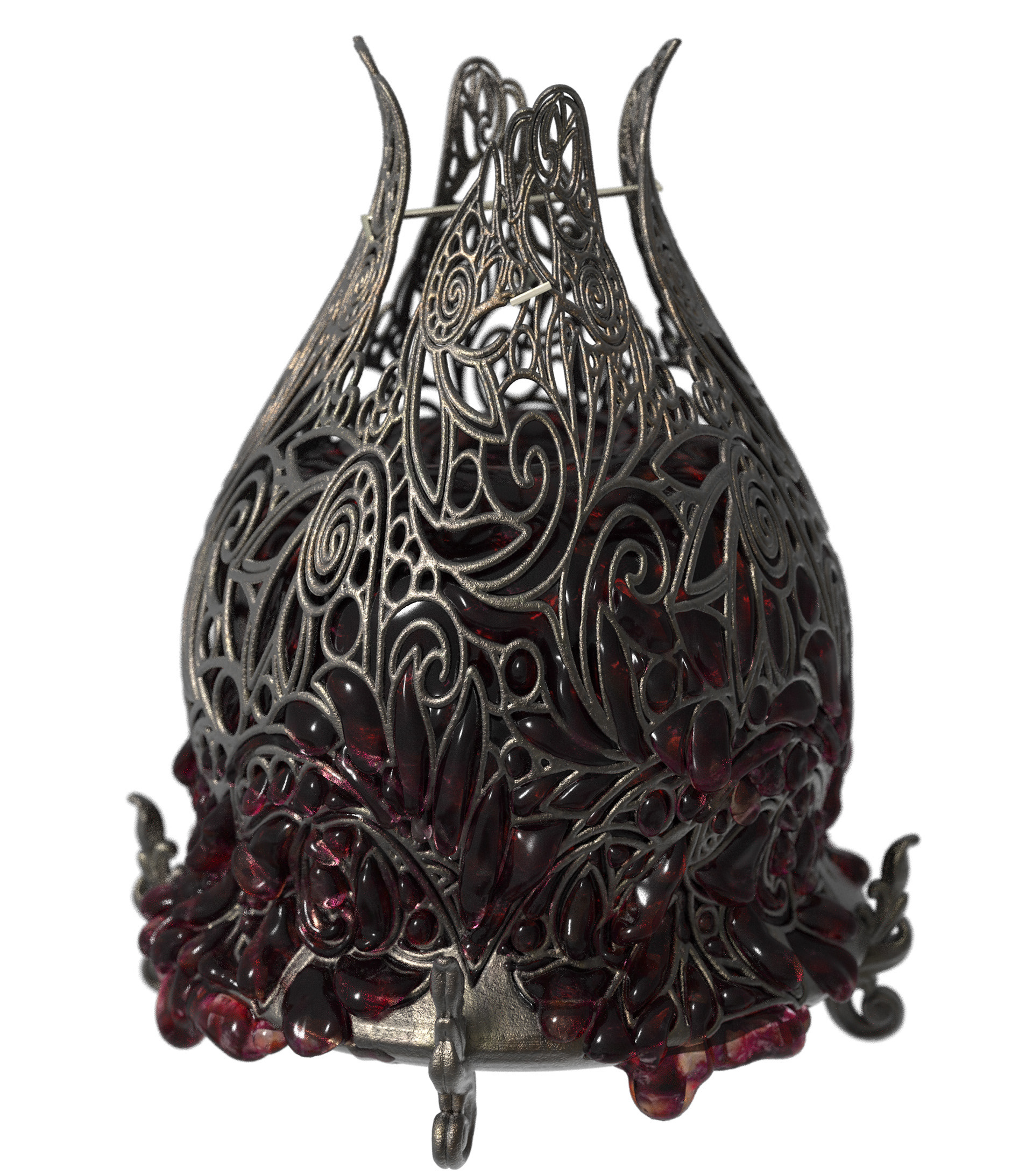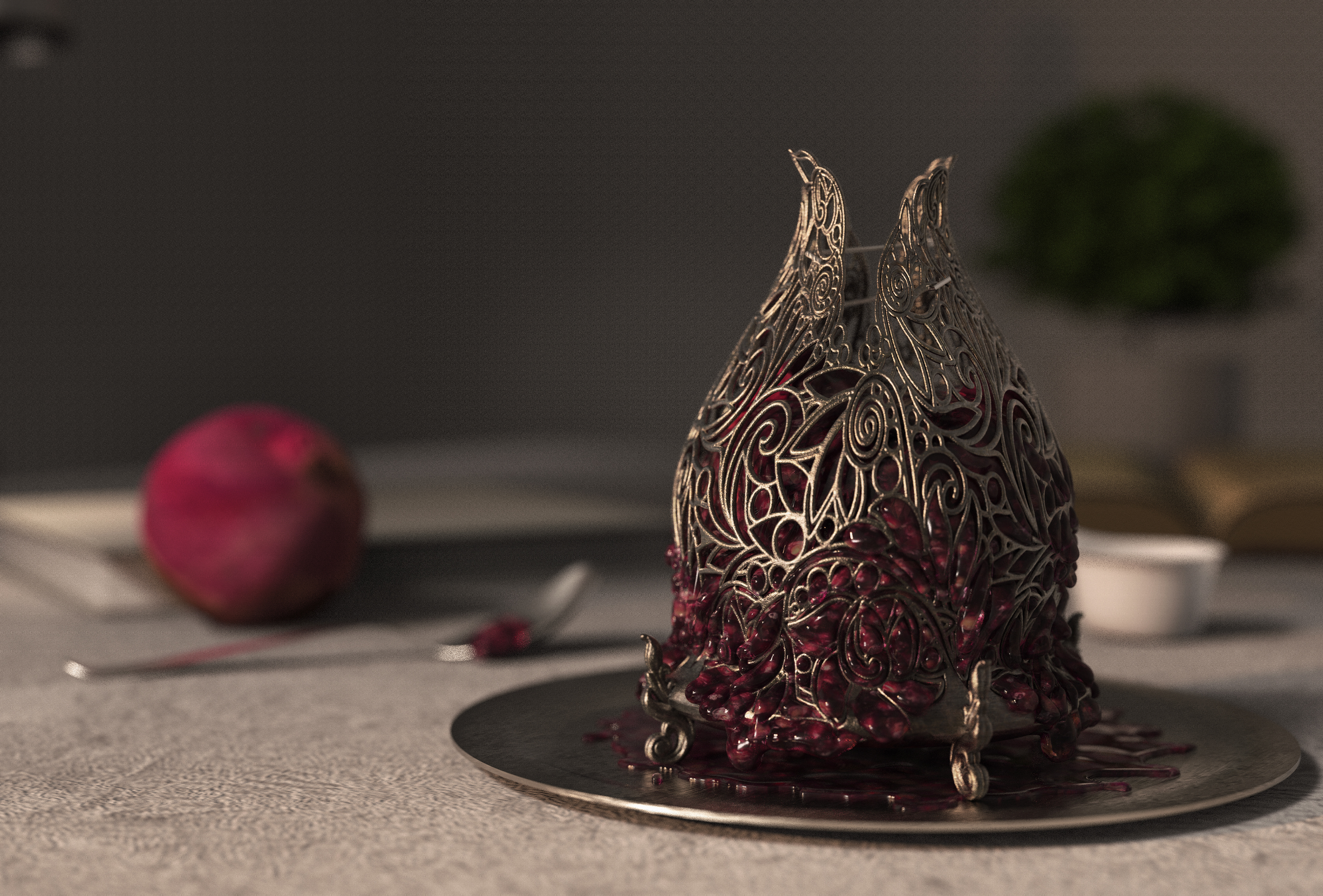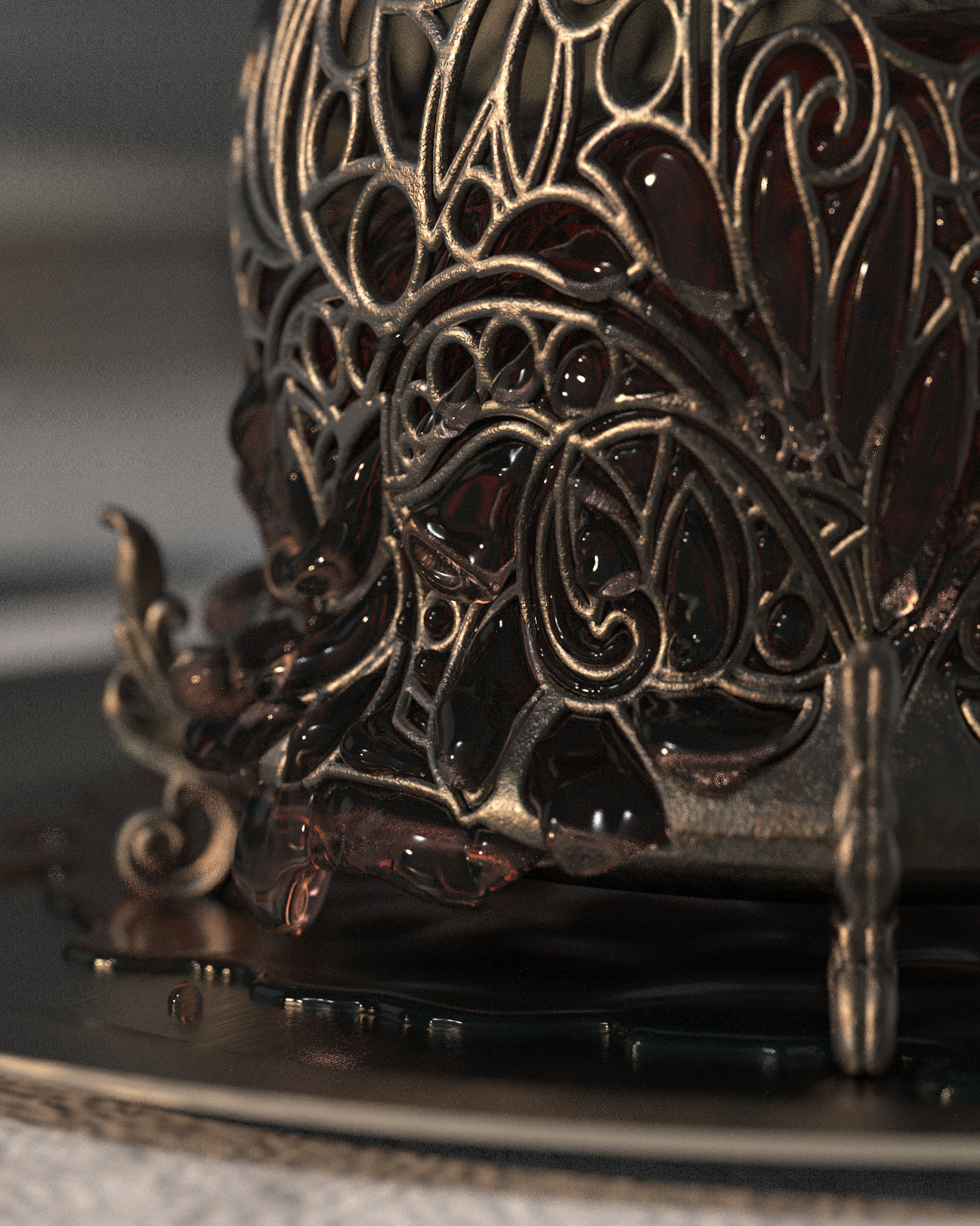 While this product varies in its function, the metal latticework enables the ability to place a heat source underneath in order to evenly disburse increased heat throughout the encased object. The pinching of the vessel  provides a gentle squeezing action on the contained object as well. 
Open object resituated seamlessly within a 17th-Century Dutch still life.
Project in Collaboration With:
Megan York