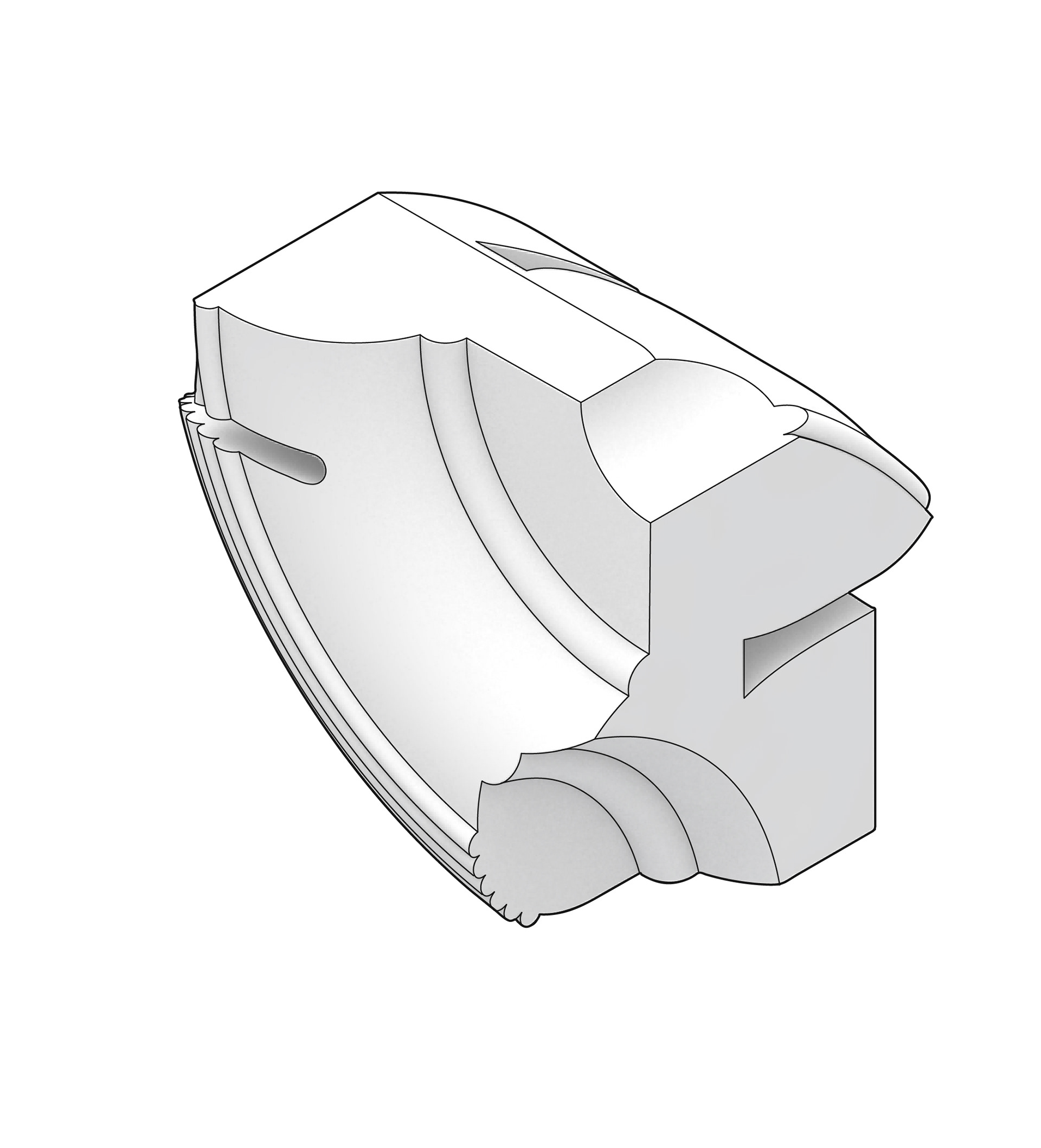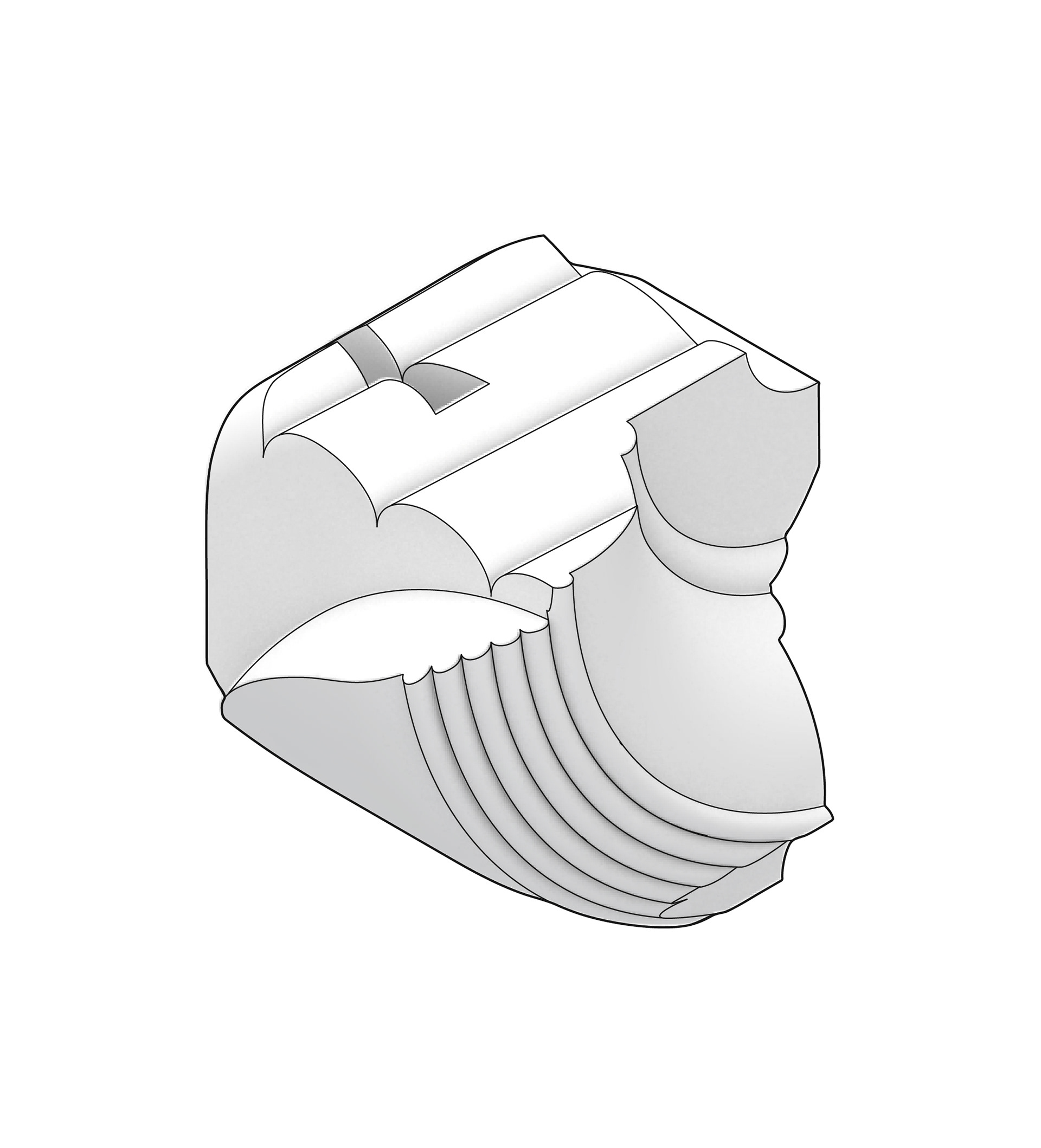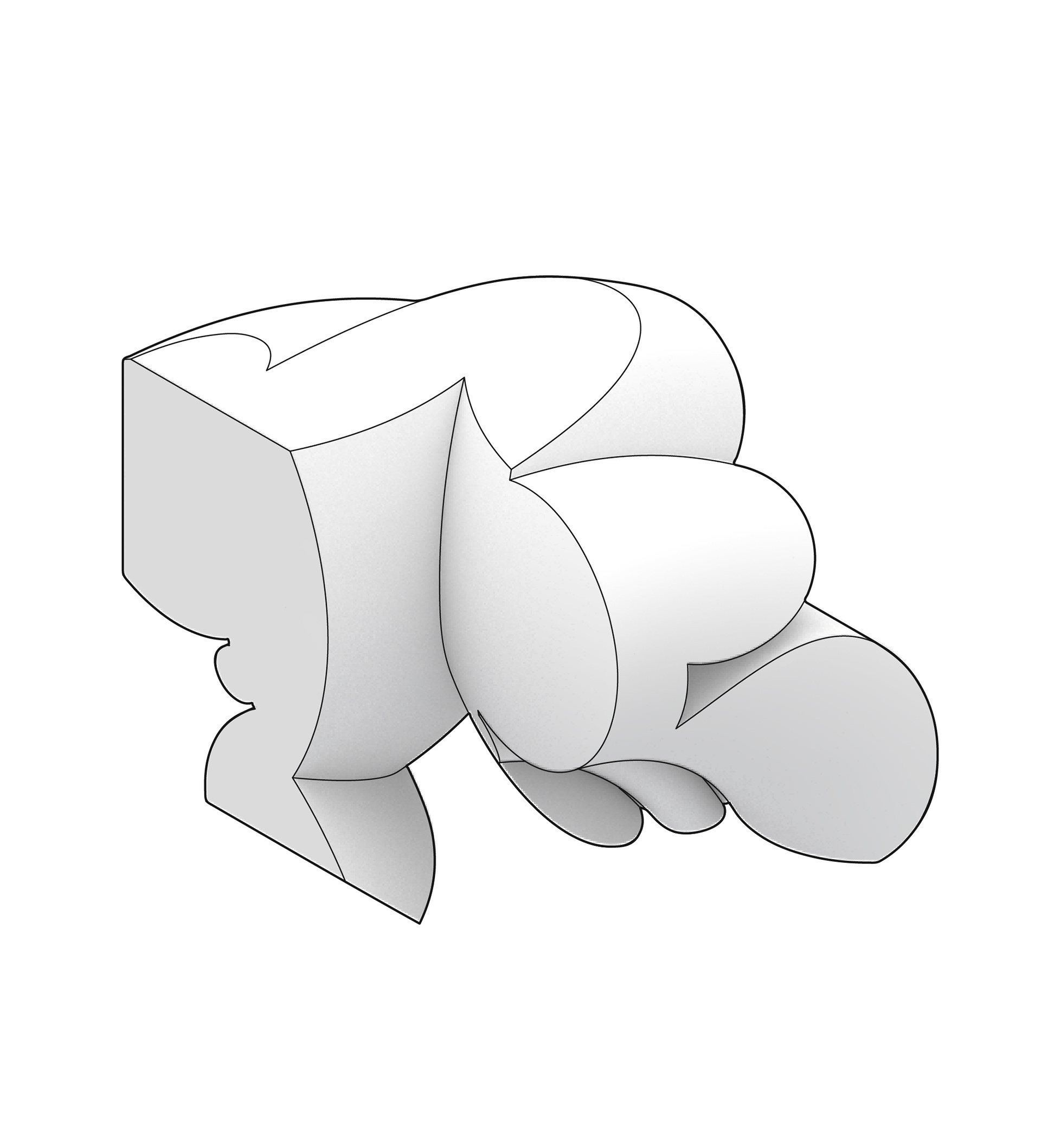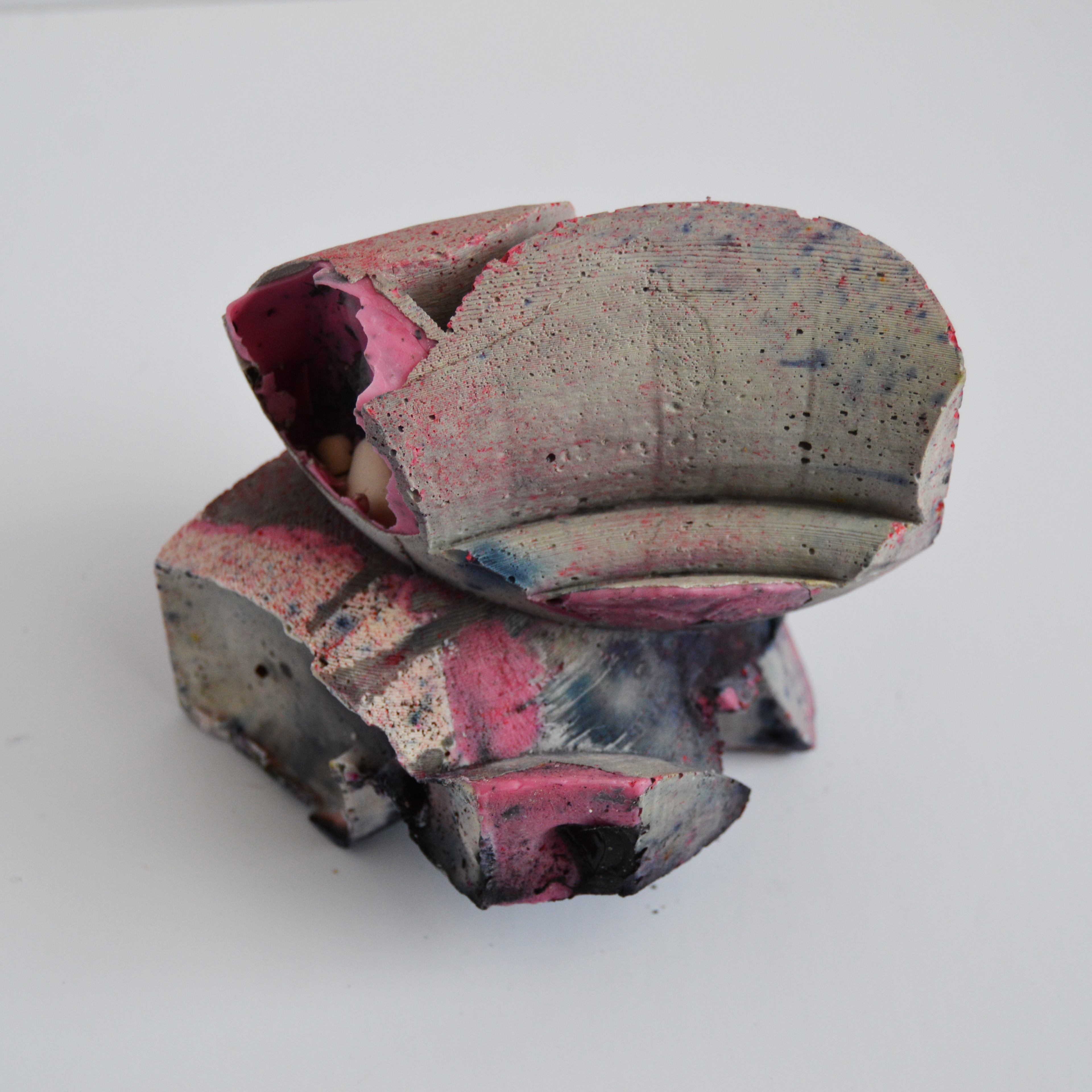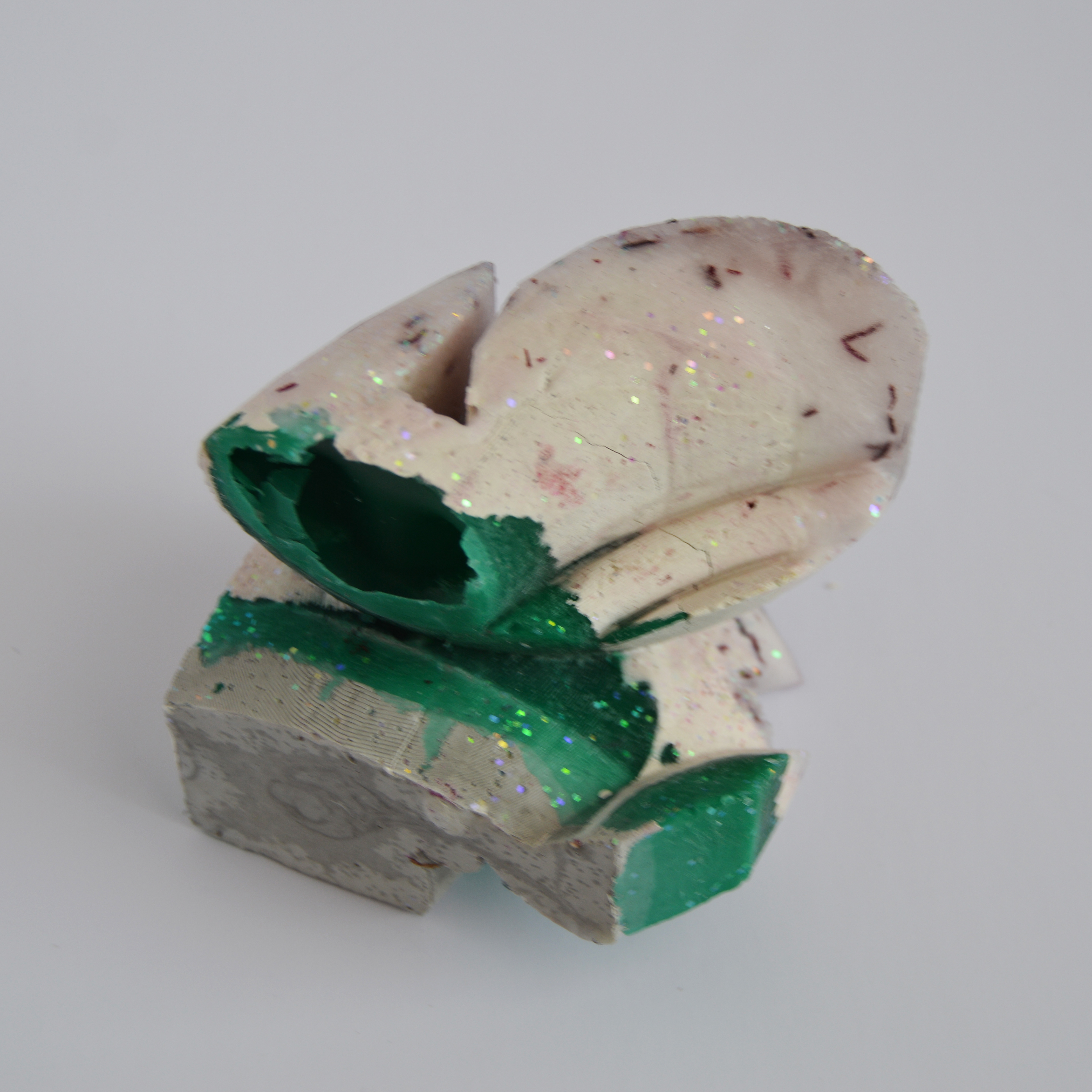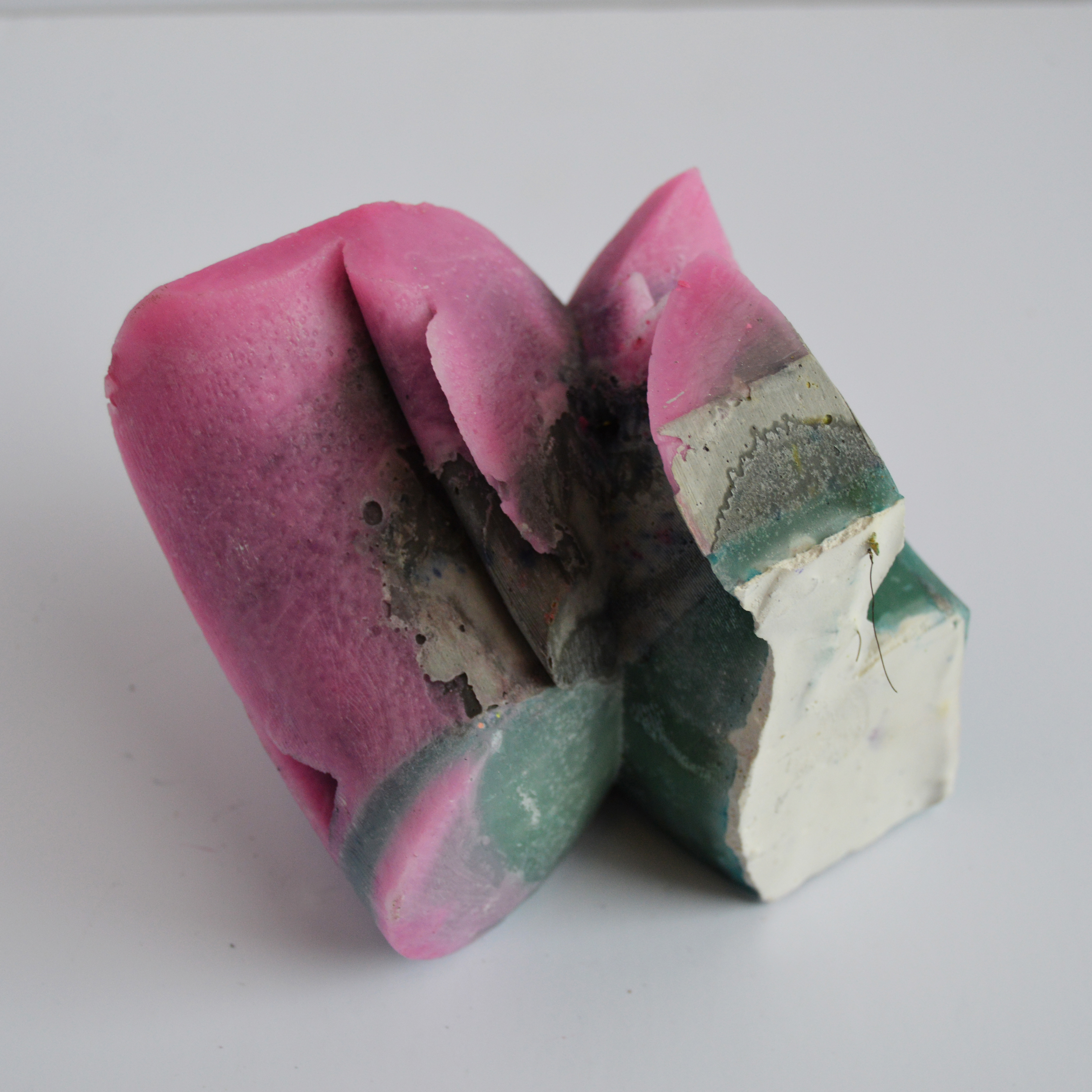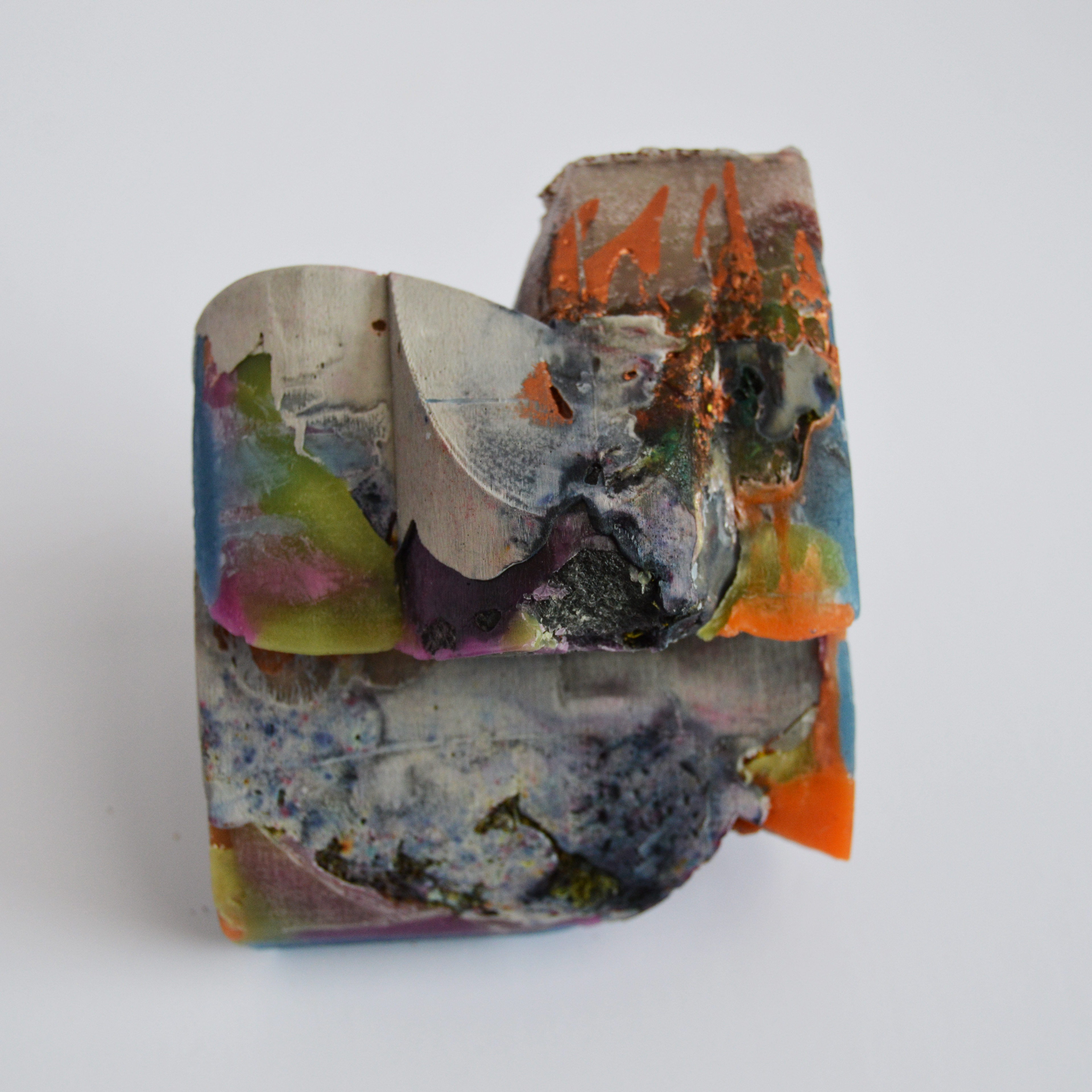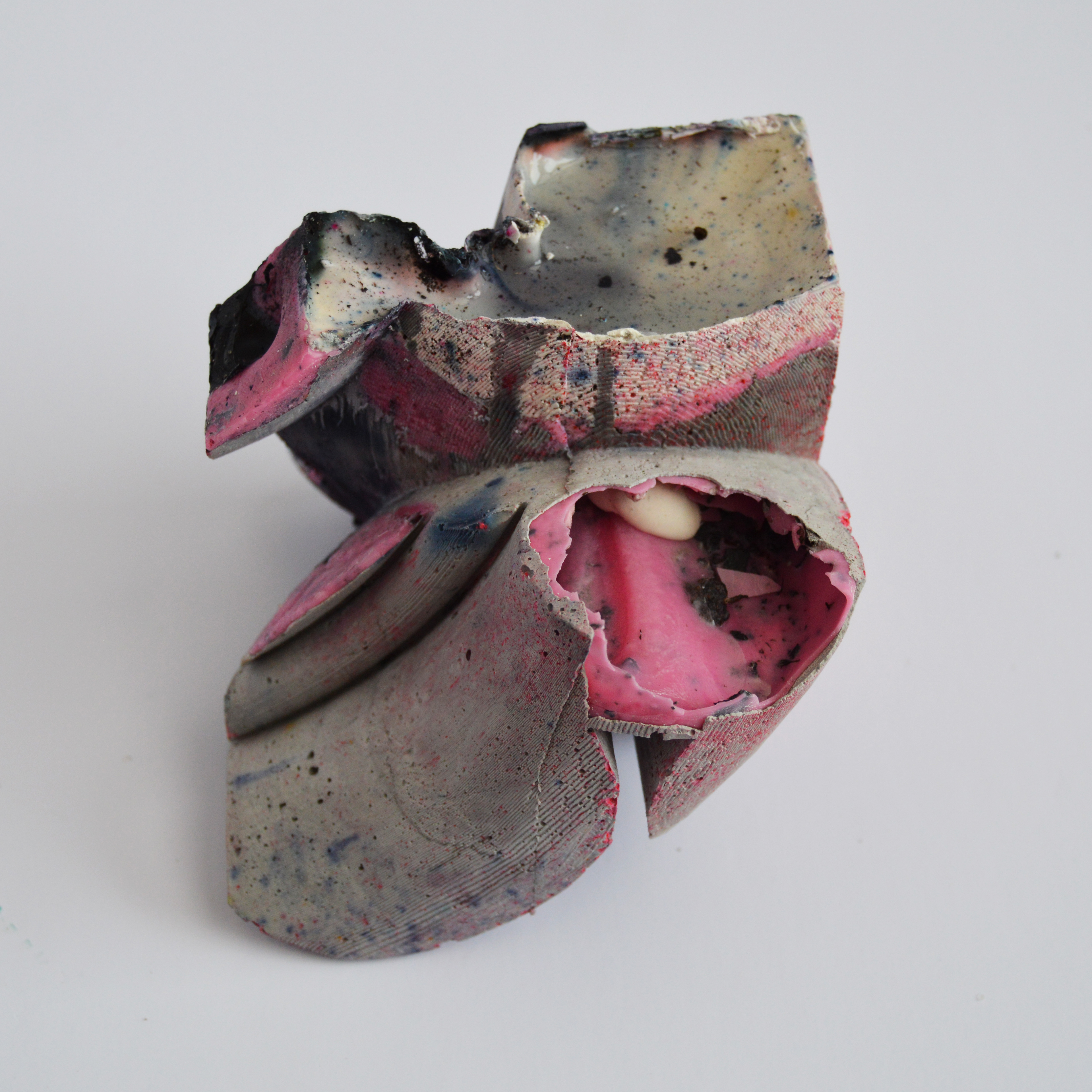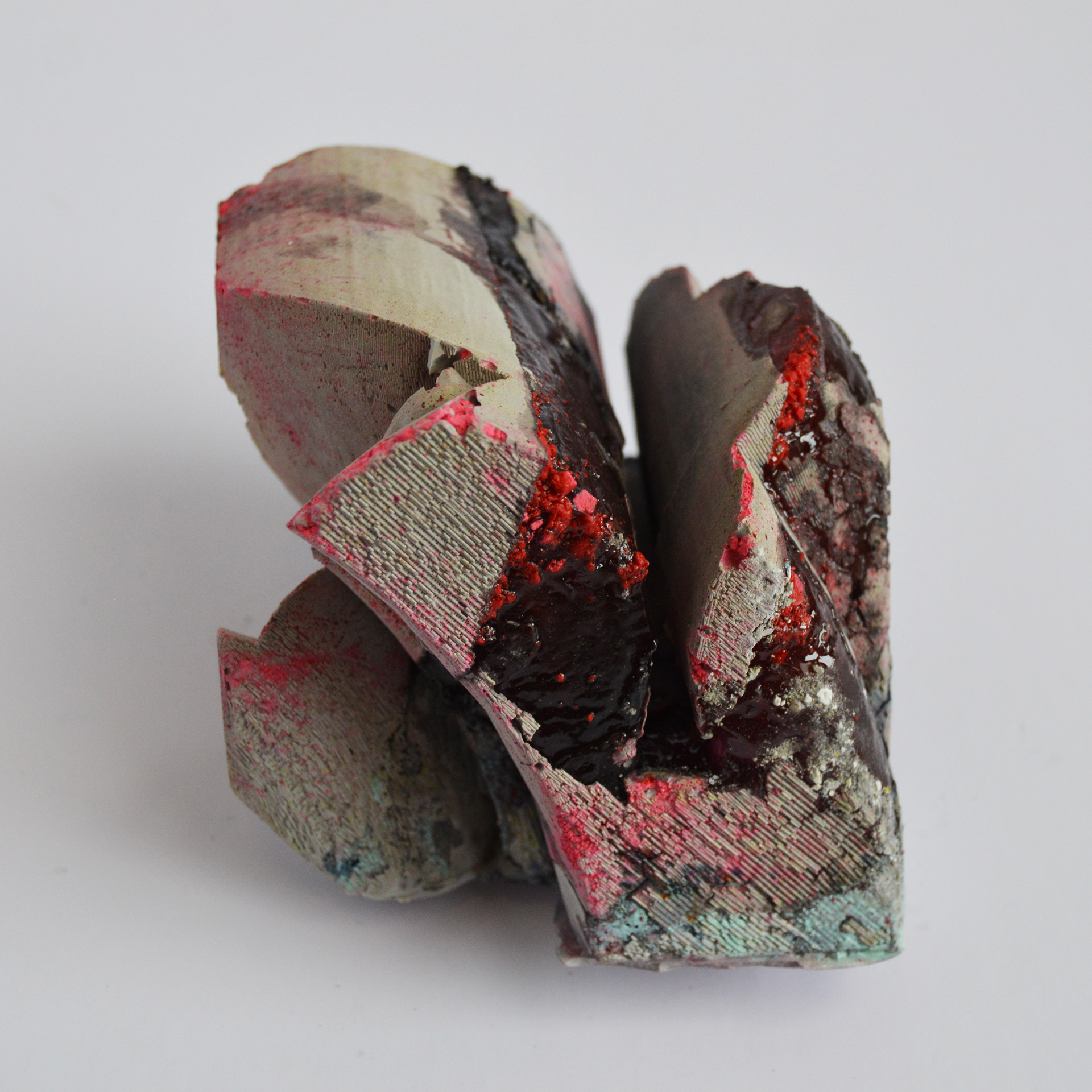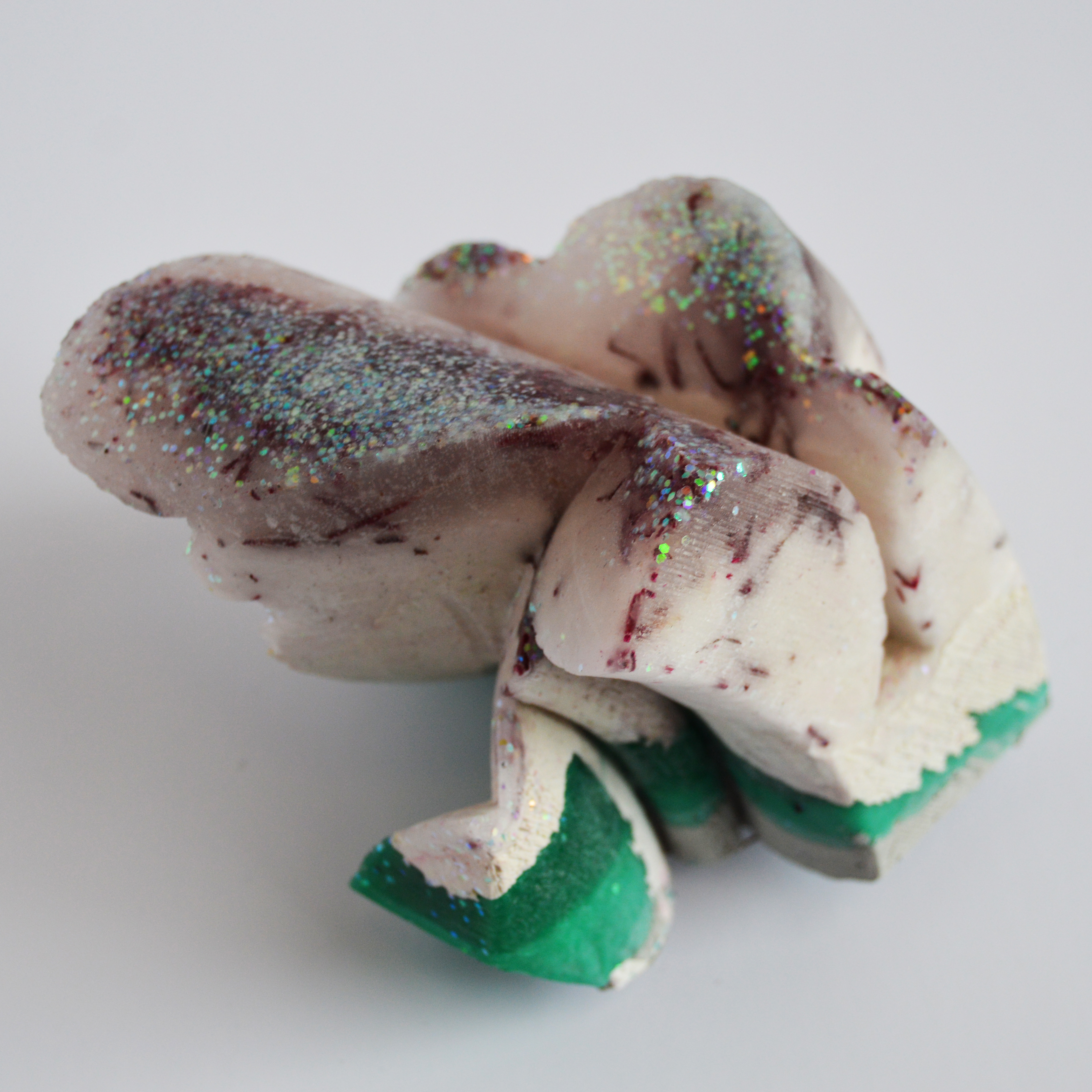 Physical material casting models exploring coloration, texture and layered build-up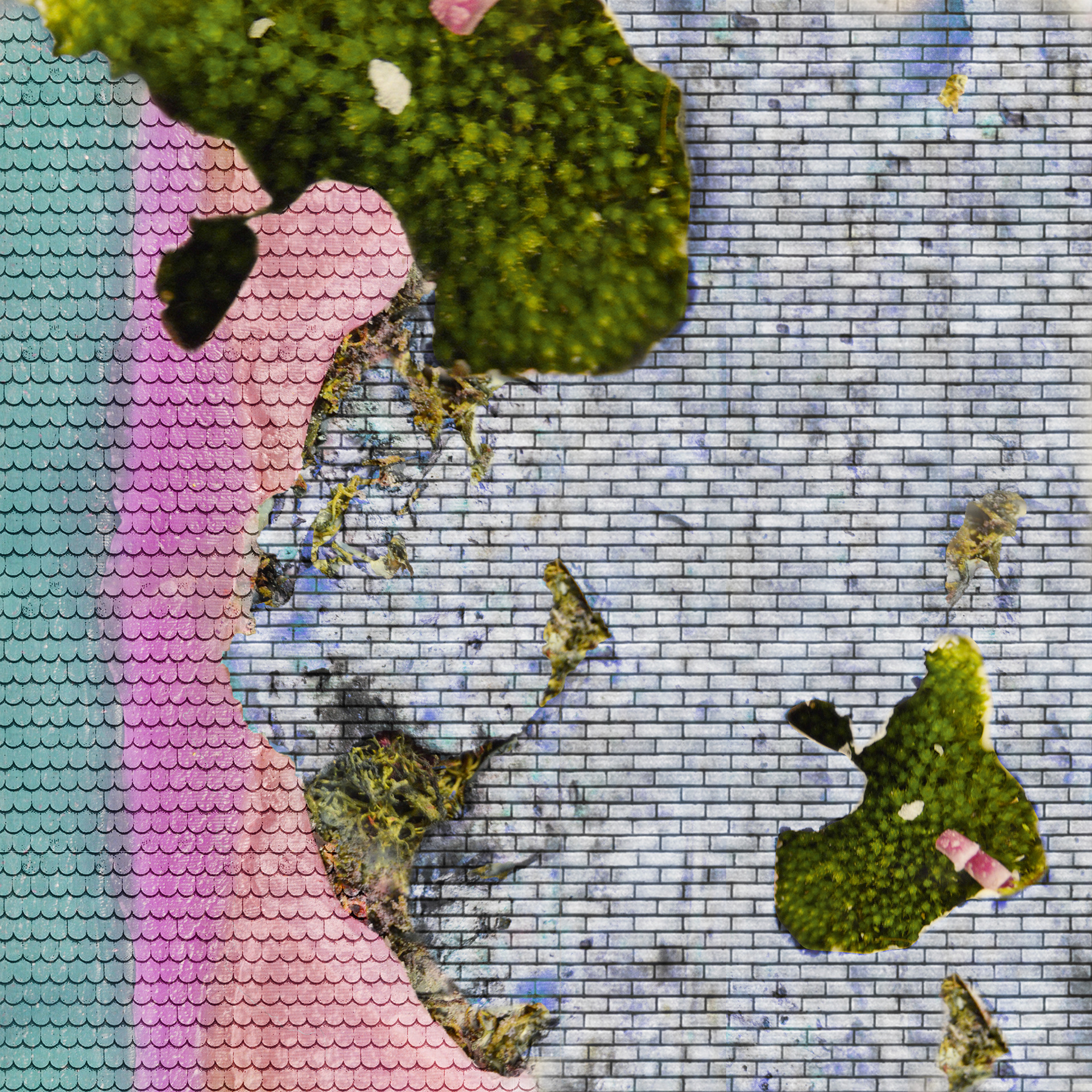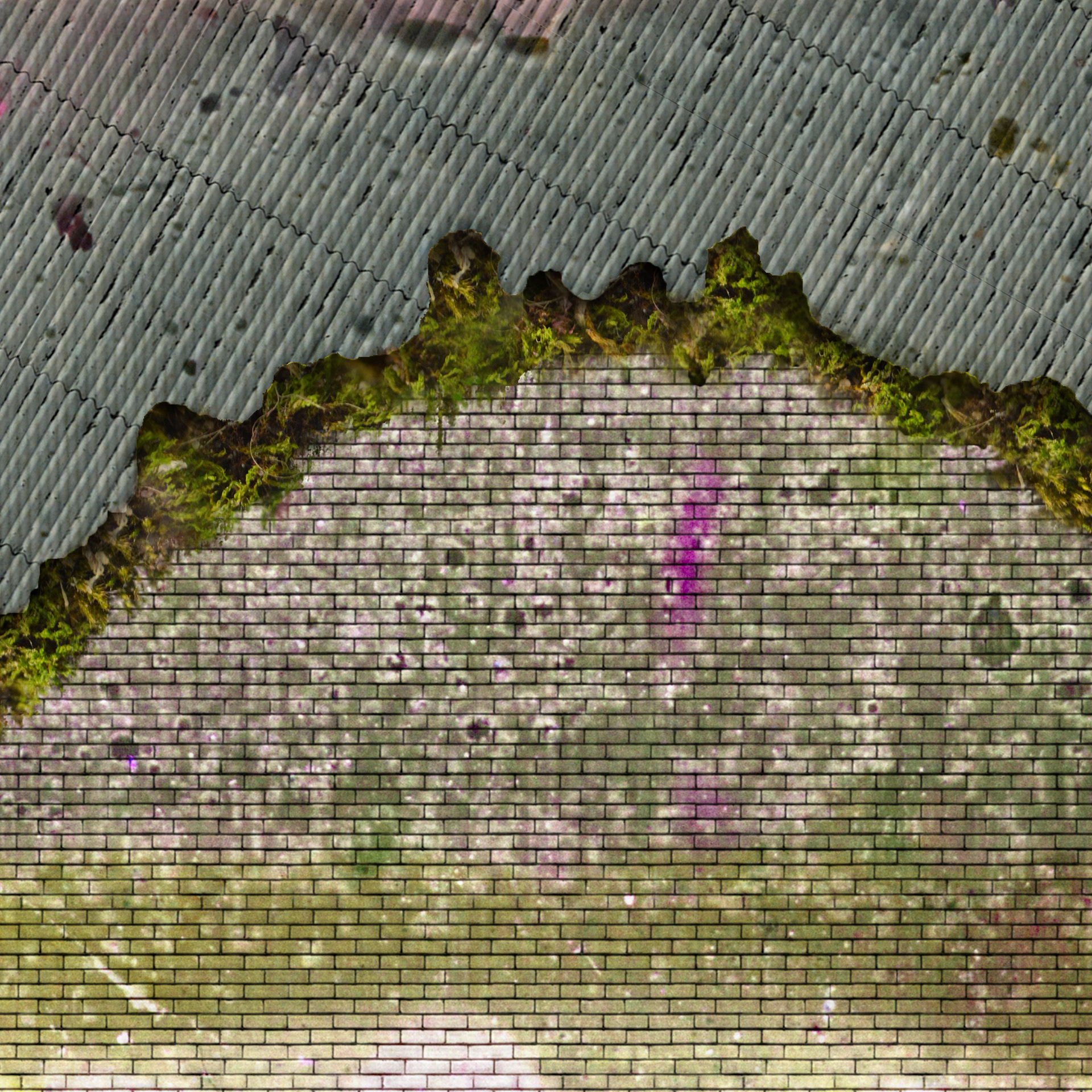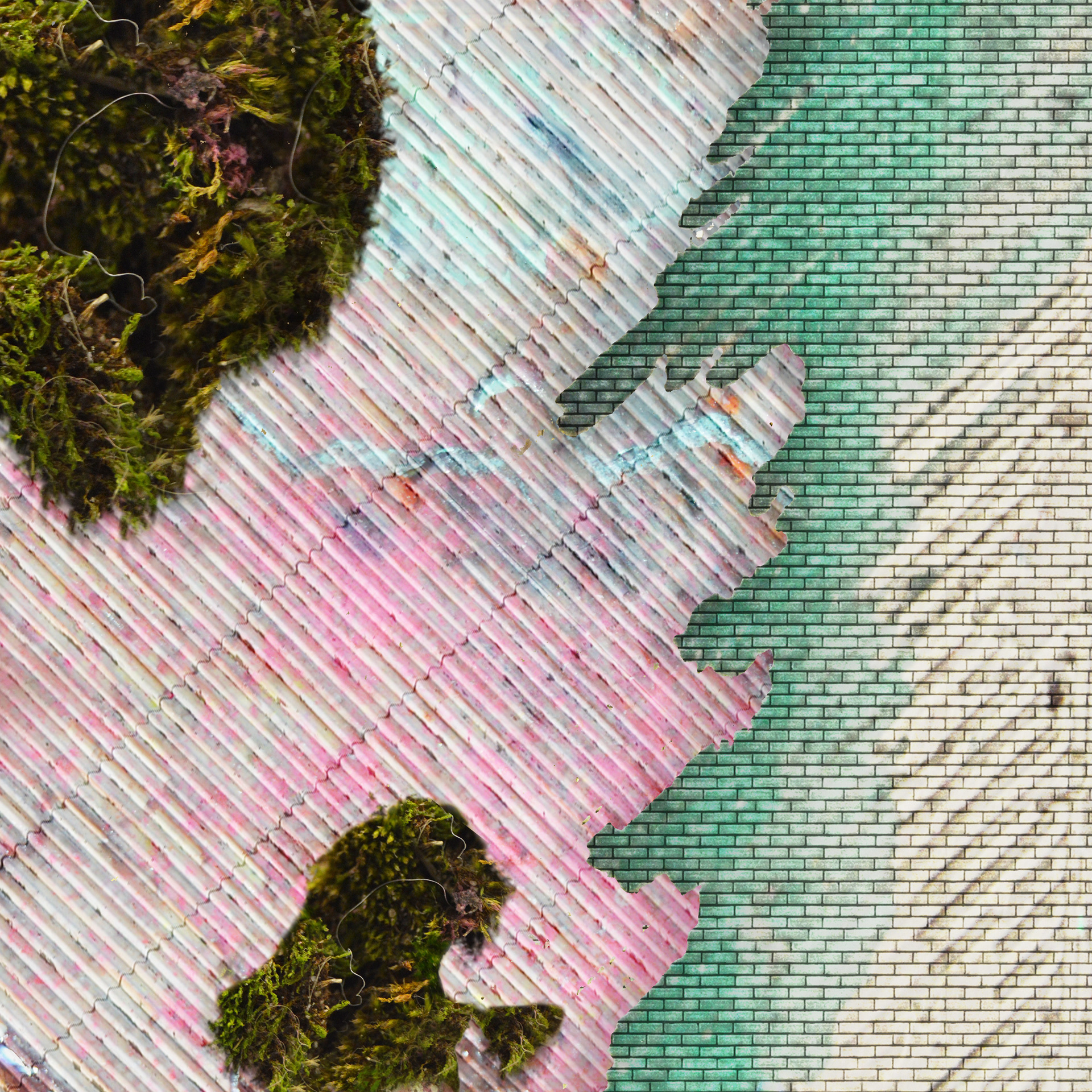 The initial material casts were reconfigured into hypothetical facade studies interrogating the layering and delamination of architectural material assemblies
ARCHITECTURAL BUILDING DRAWINGS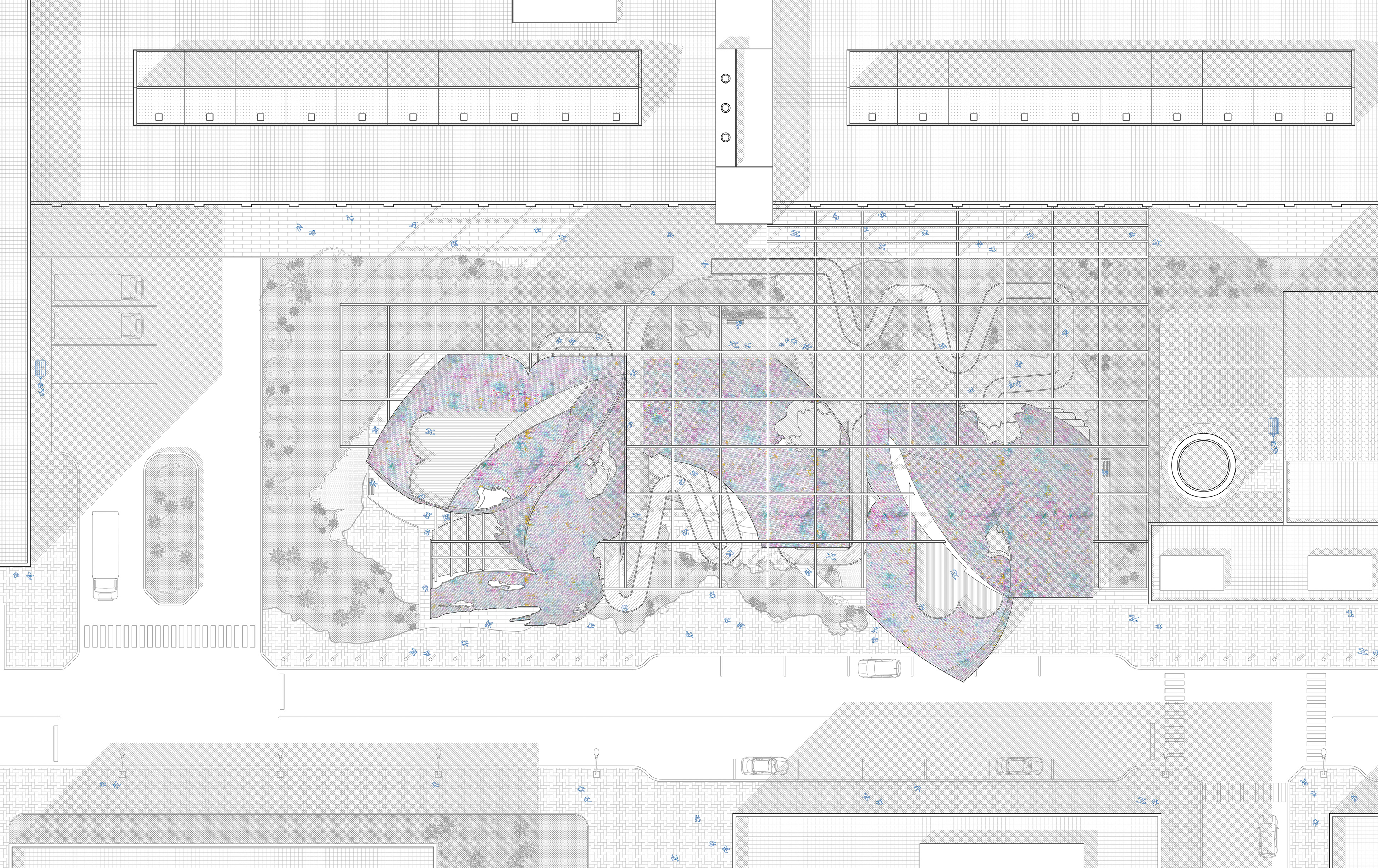 Site Plan showing the organization of the 3 primary masses of that make up the proposed facility
The general design narrative for this proposal was to develop a food-centric hub sited in Brooklyn, NY in adjacency to the existing Industry City complex. The program, dedicated to the research and harvesting of mushrooms, generates new spatial ecologies made up of transformative environments based on different cultivated lifespans.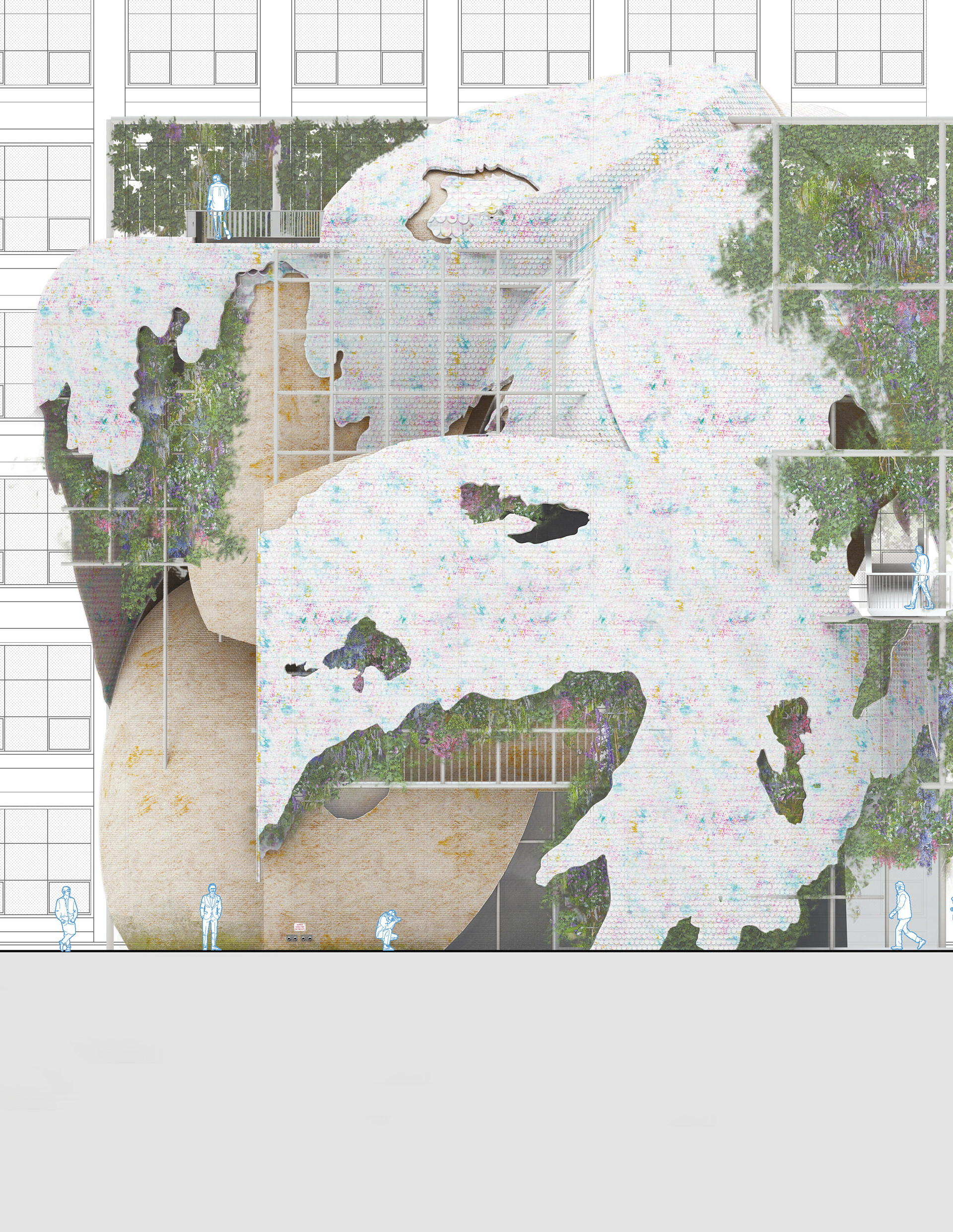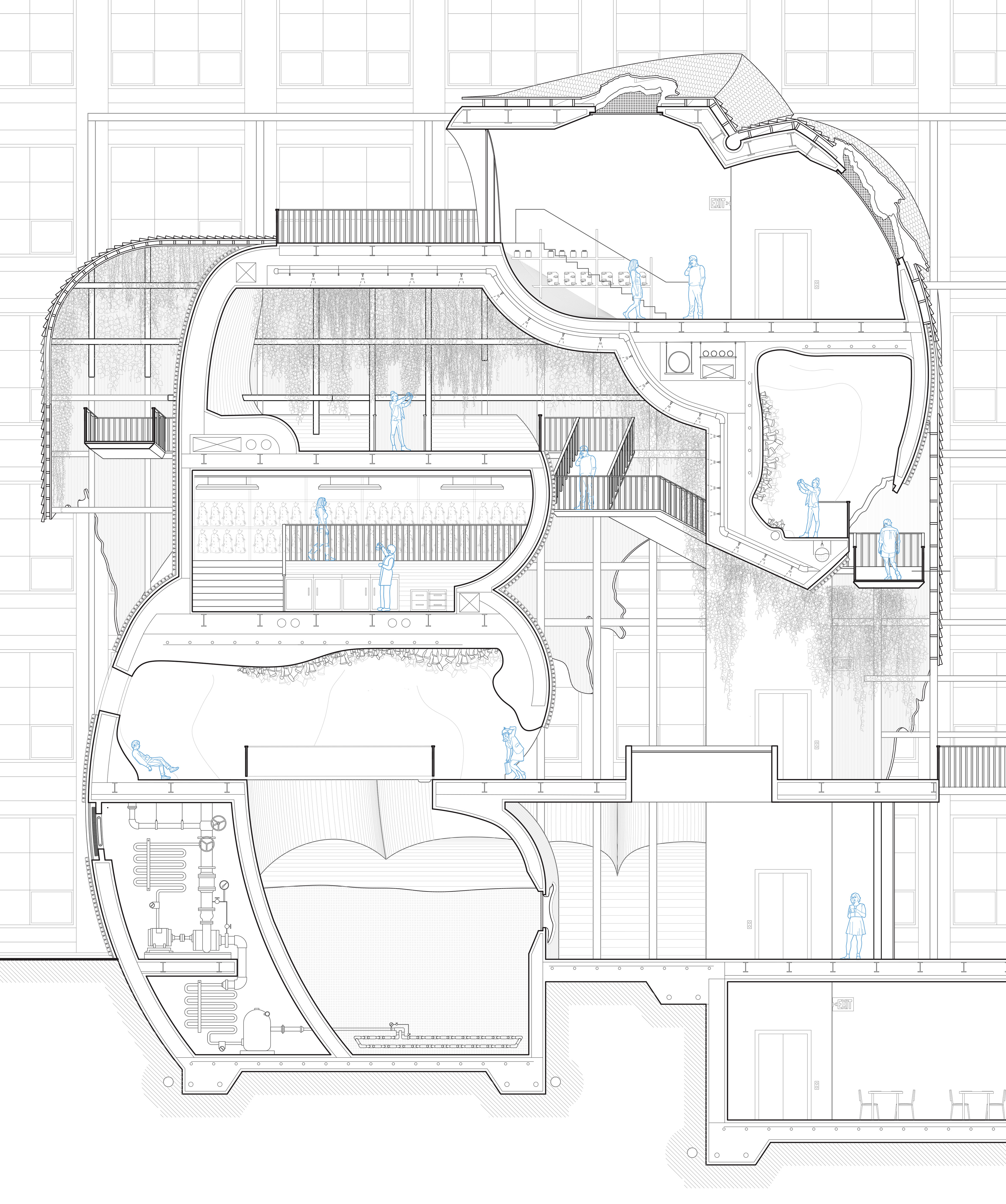 Section and Elevation of the left-most building mass highlighting varying internal/external layerings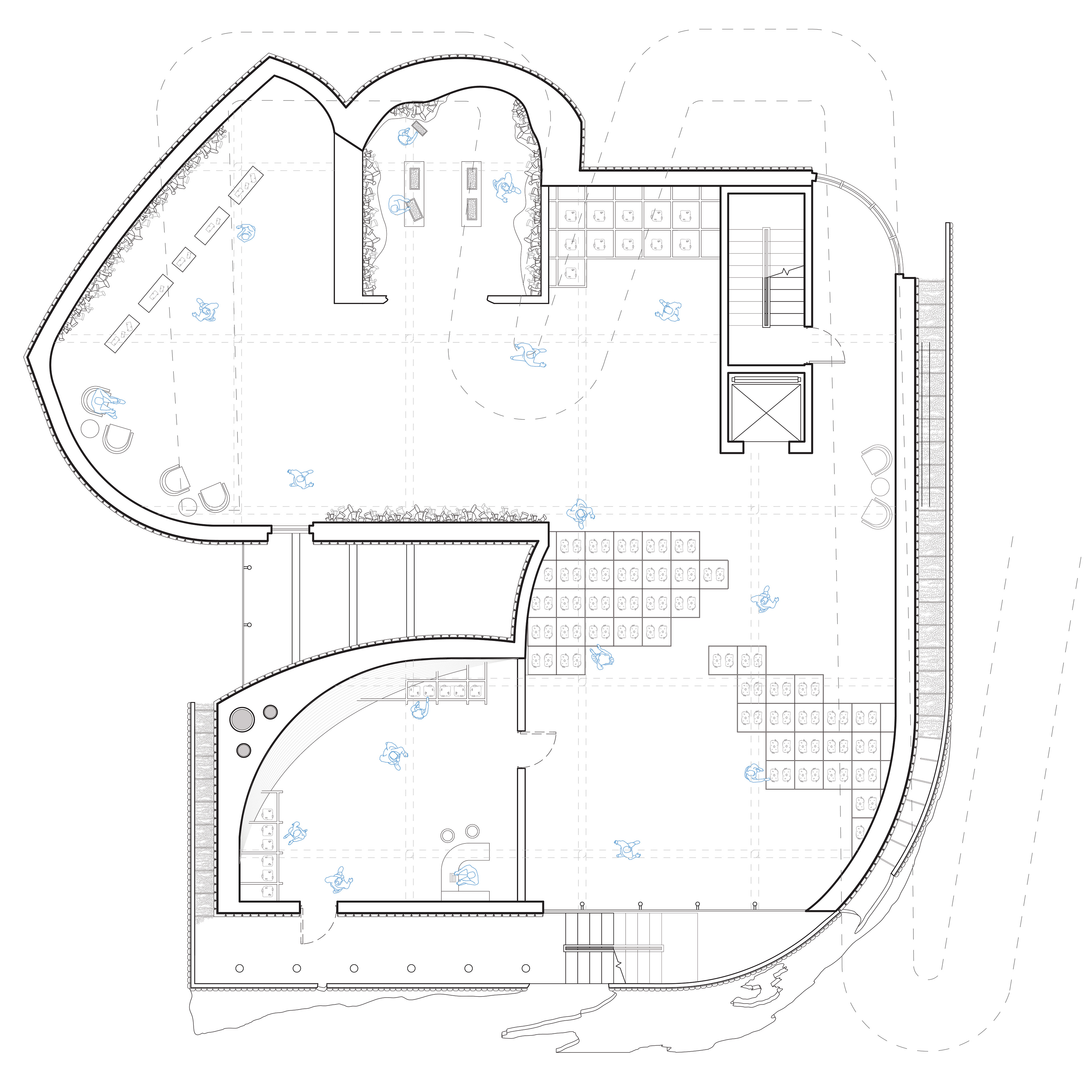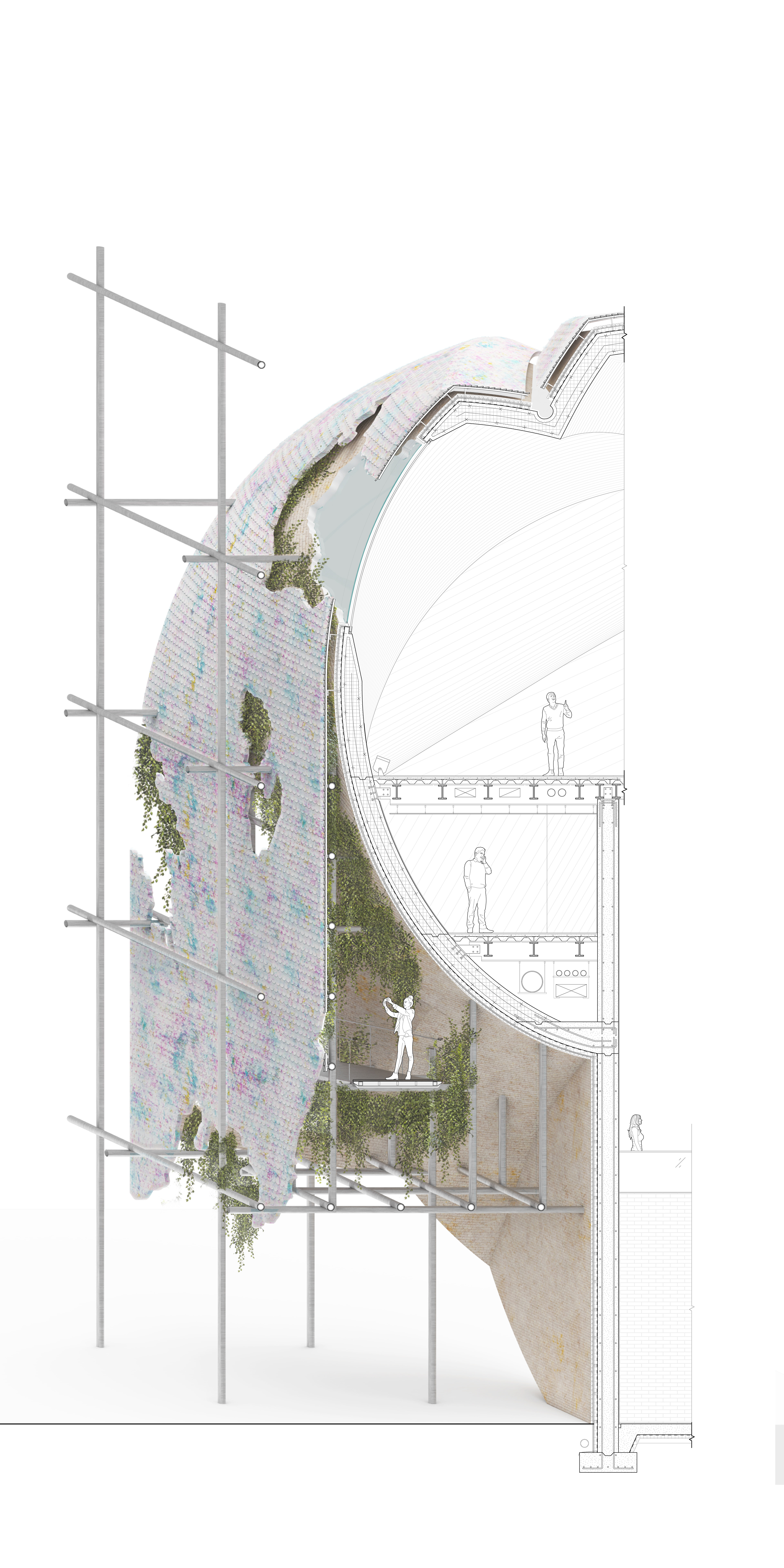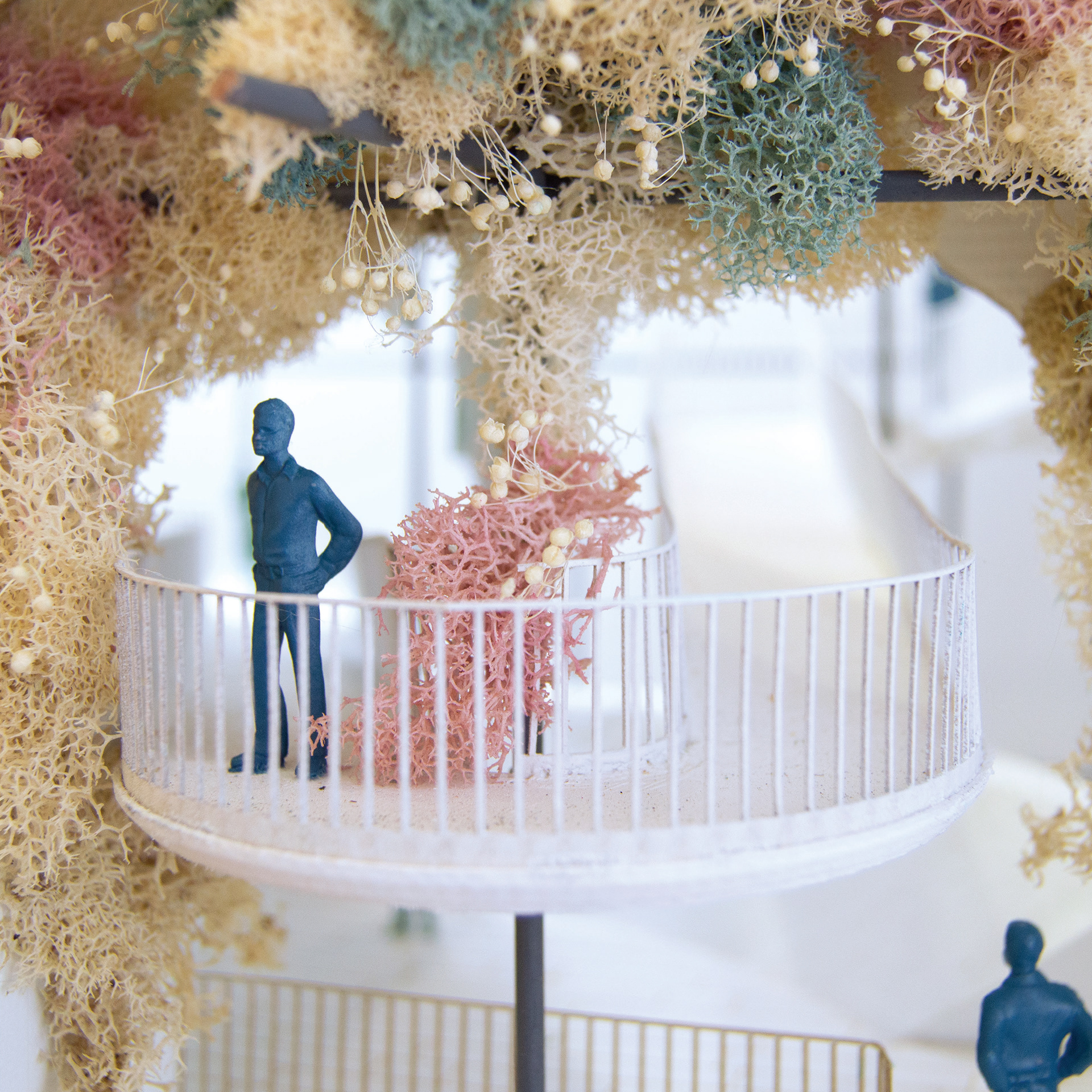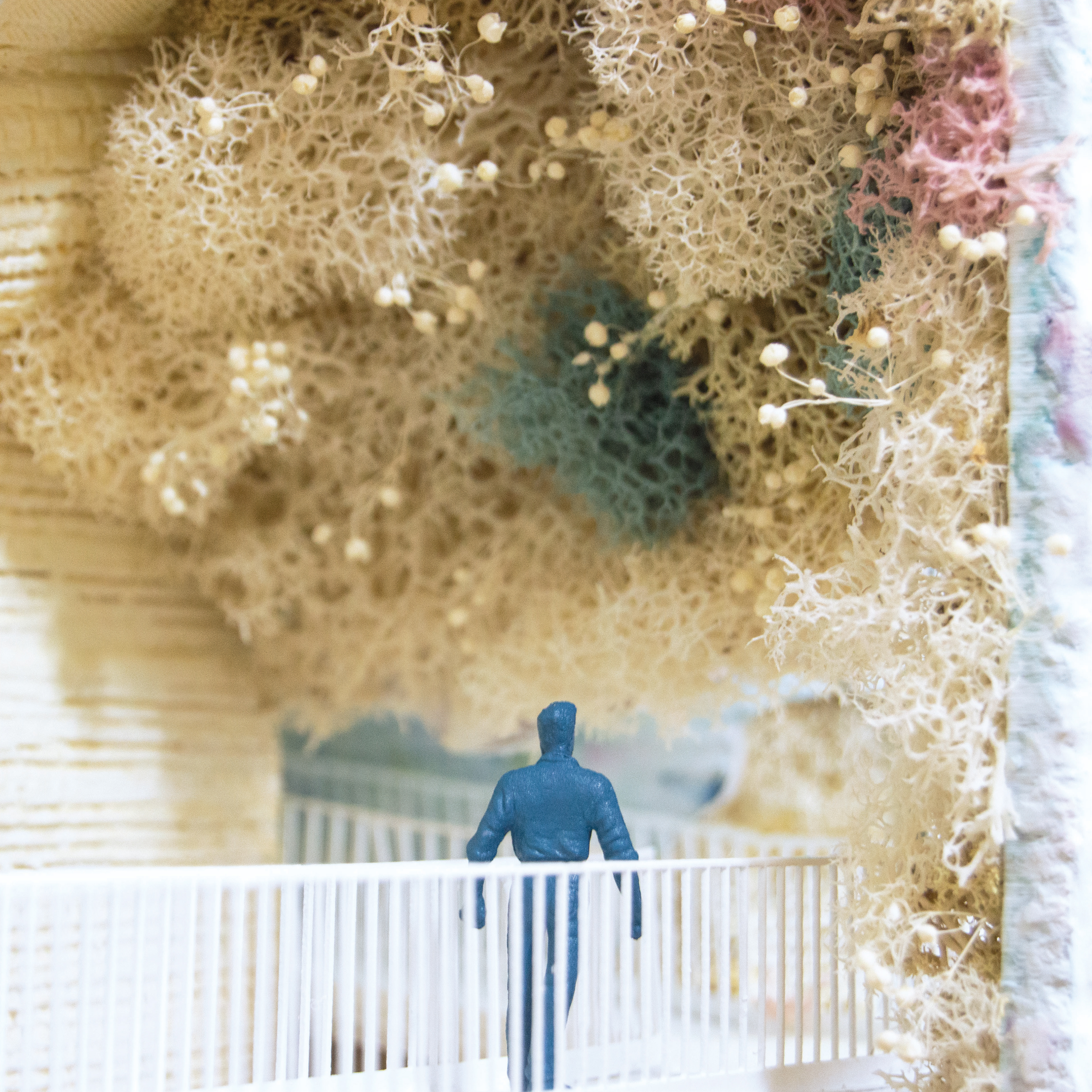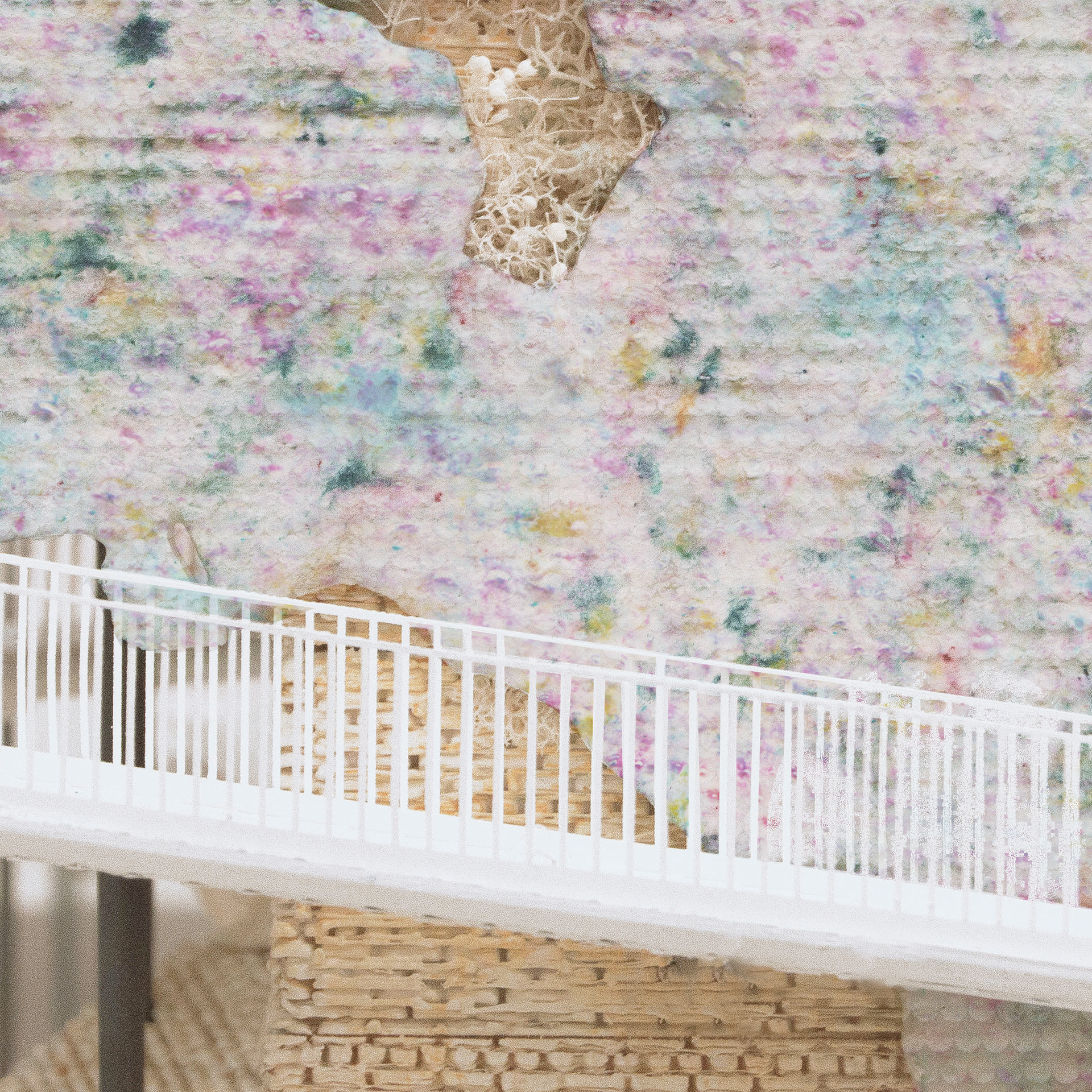 Model close-ups highlighting material build-ups and textural variations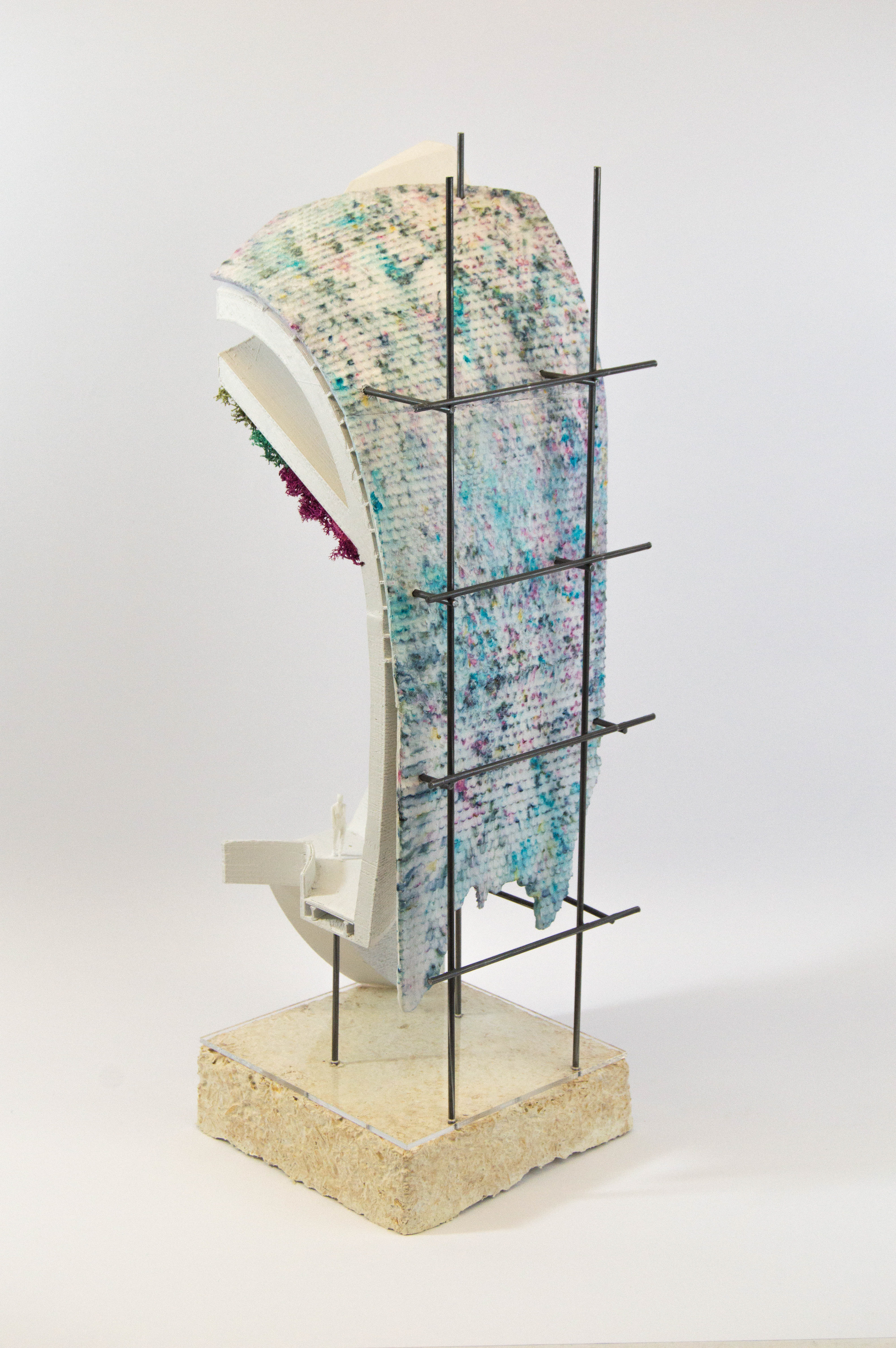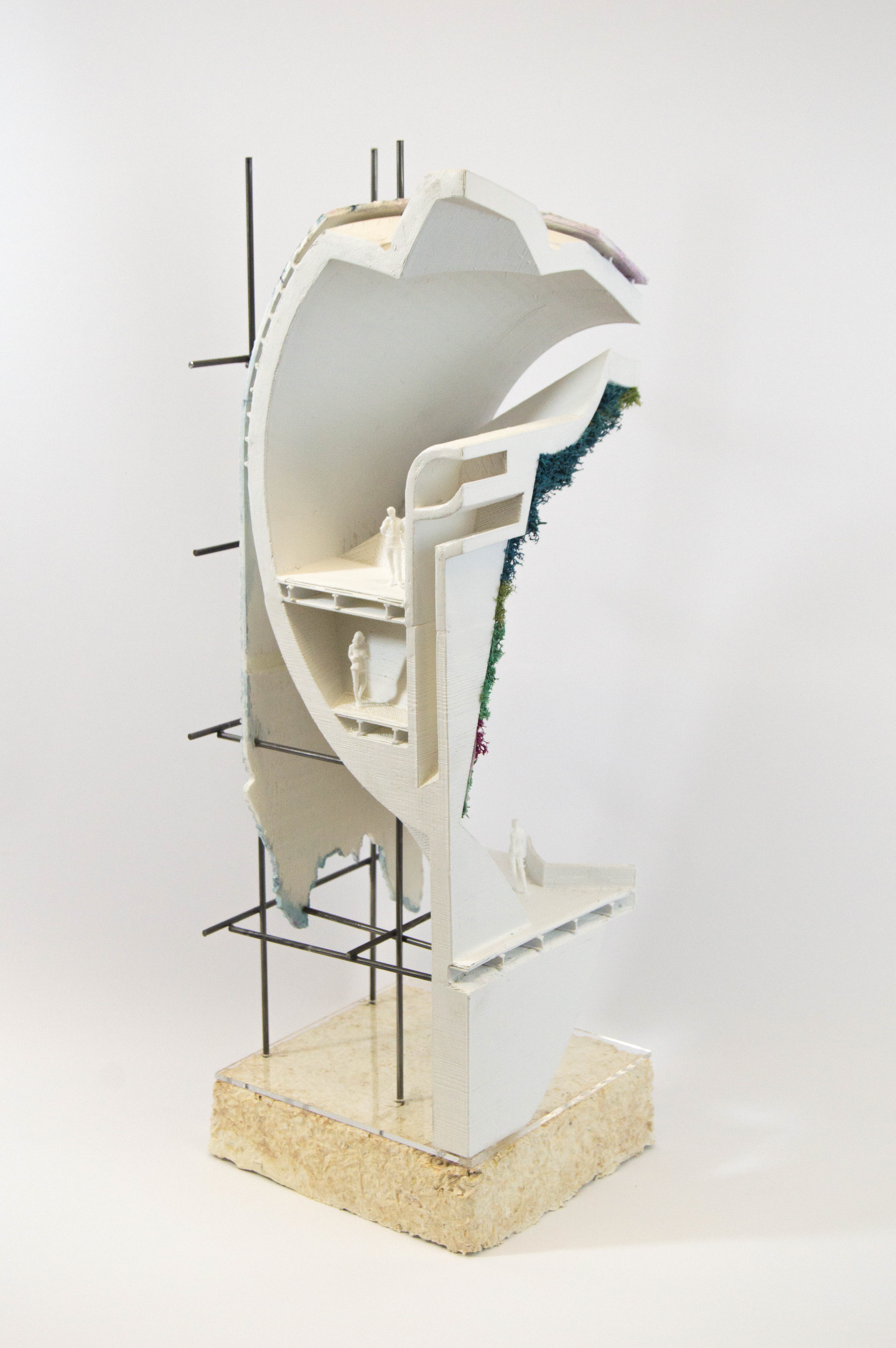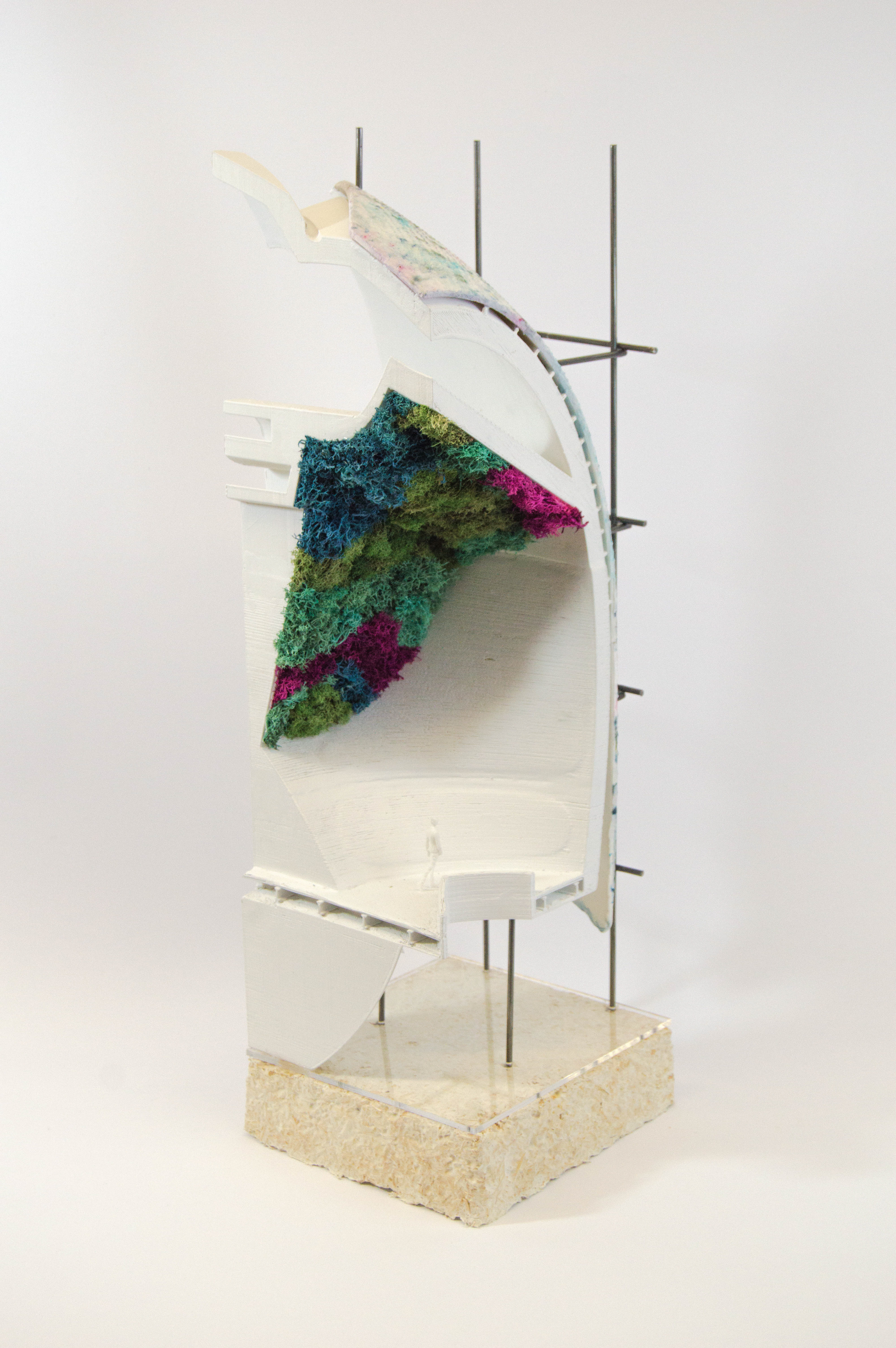 As a design strategy, this project aims to use a layering of multiples to blur the boundaries of spatial configurations and interrogate new manipulations of threshold conditions. Multiples, which manifest themselves as interior forms, programmatic spaces, envelope overlays. material applications, and structural systems, act both formally independent and functionally dependent on one another. Overlayed, these systems of multiple autonomies blur perceptions of the whole by generating continual glimpses through and between; breaking down spatial familiarities and introducing new in-between environments.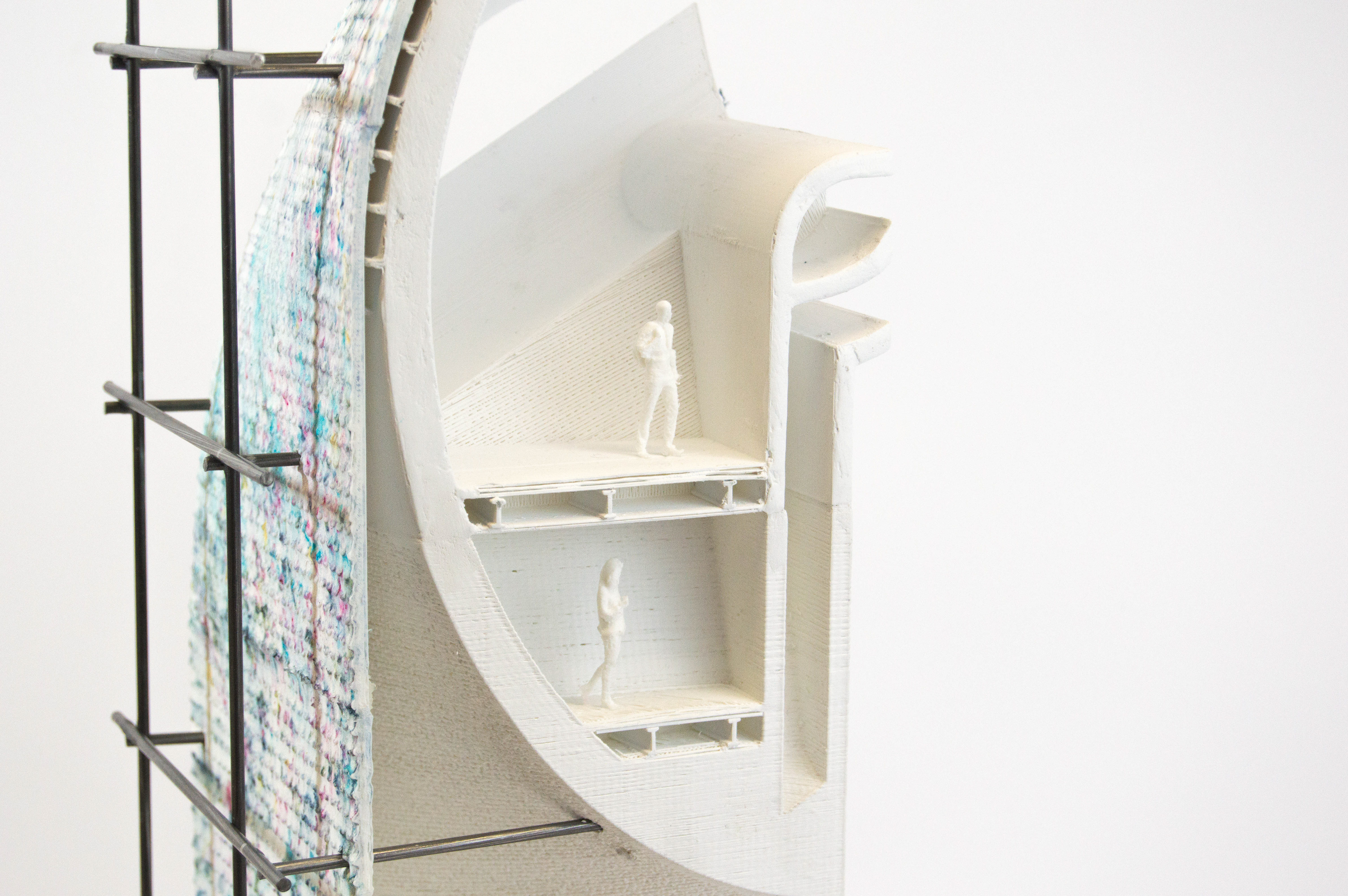 Study model sliver examining structure and enclosure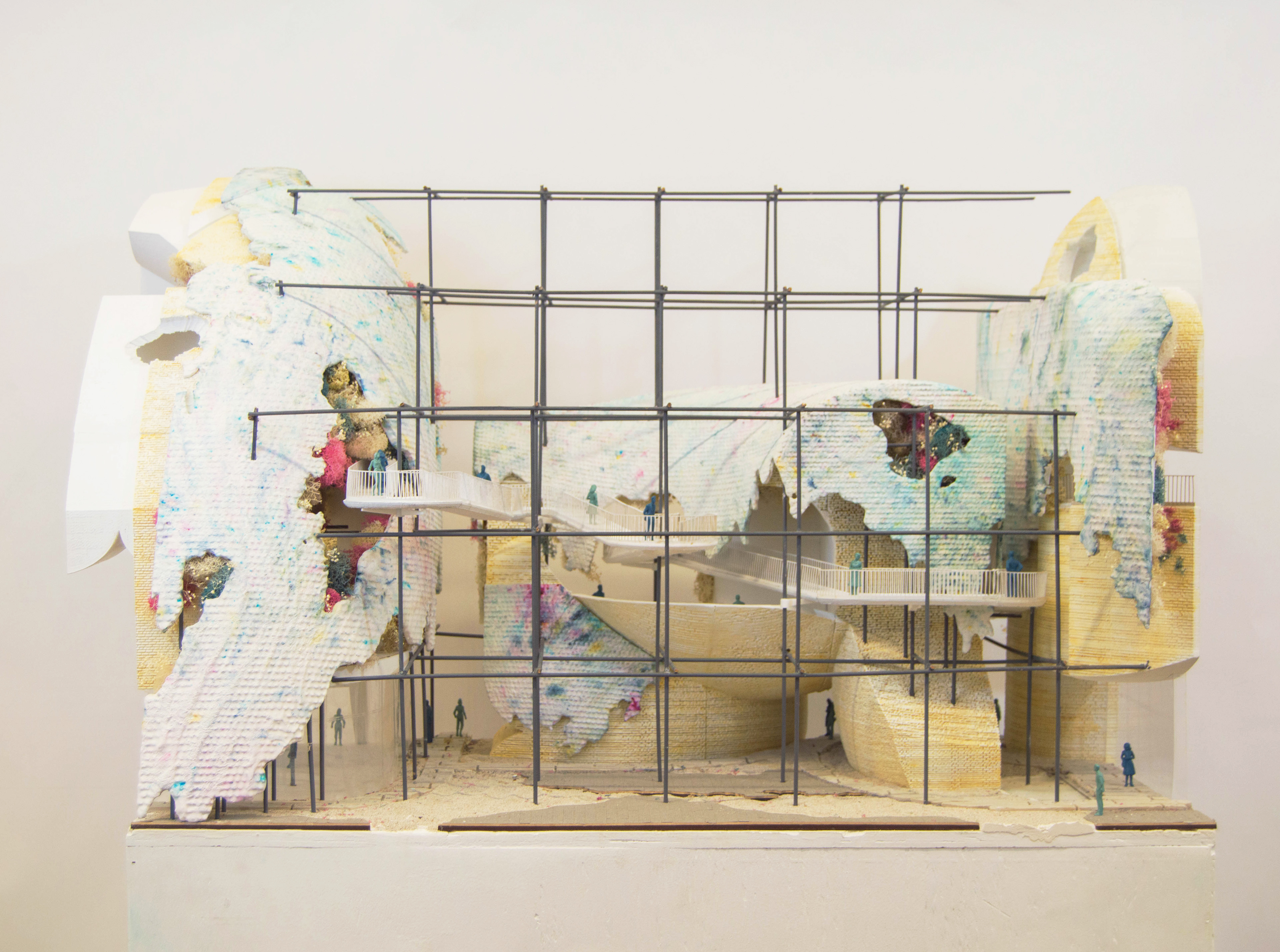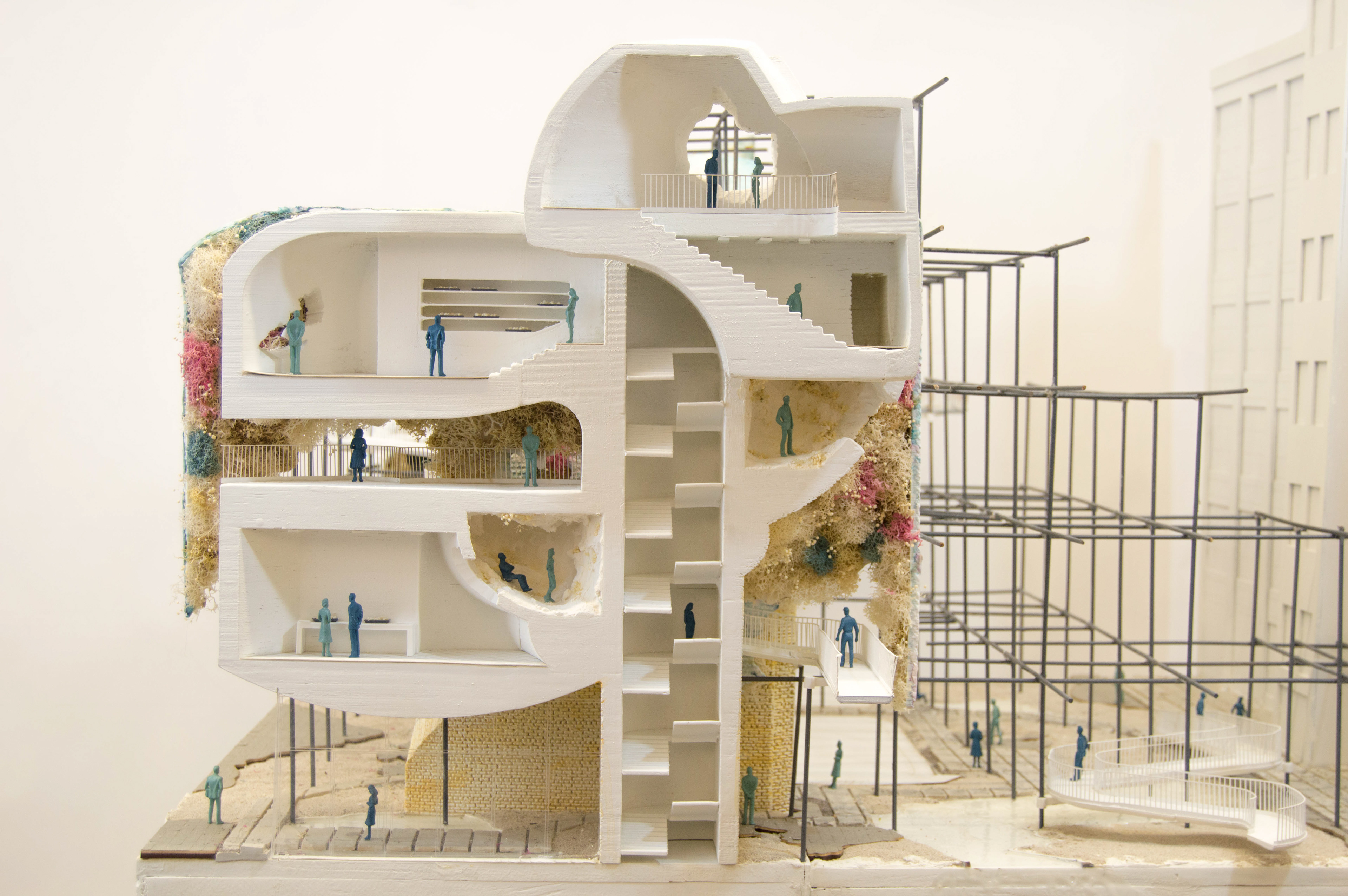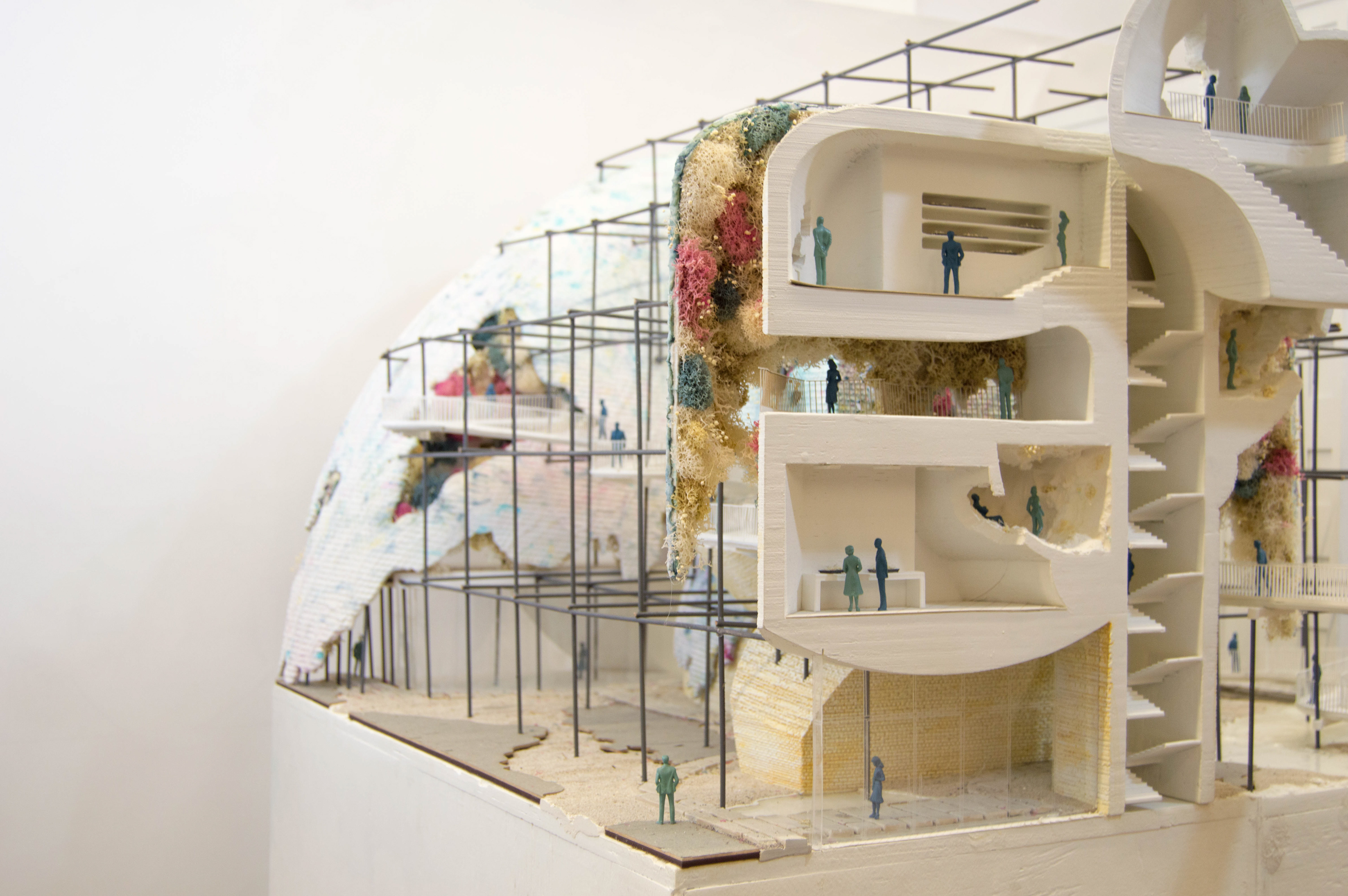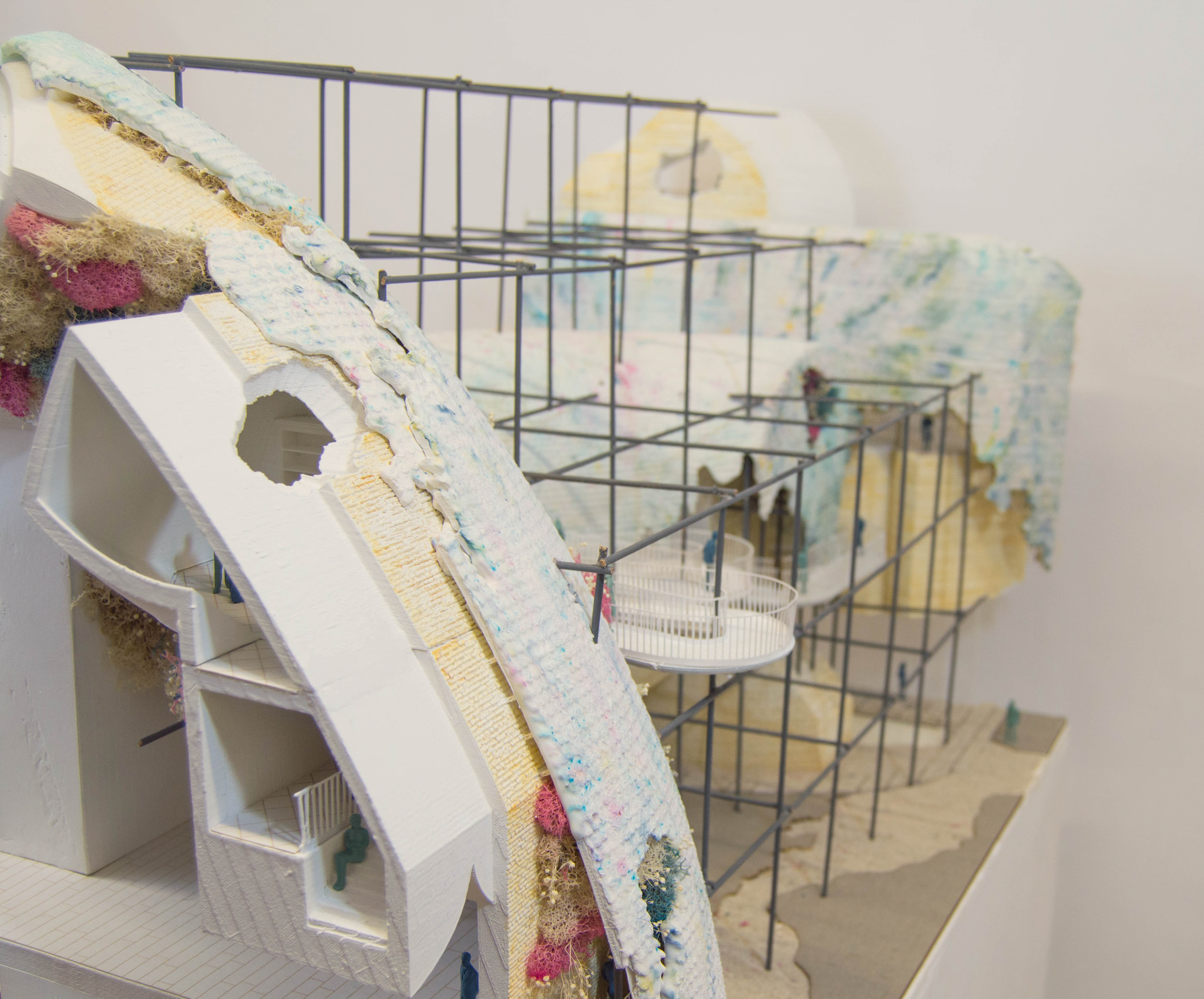 Project in Collaboration With: