ITERATIVE MASSING STUDIES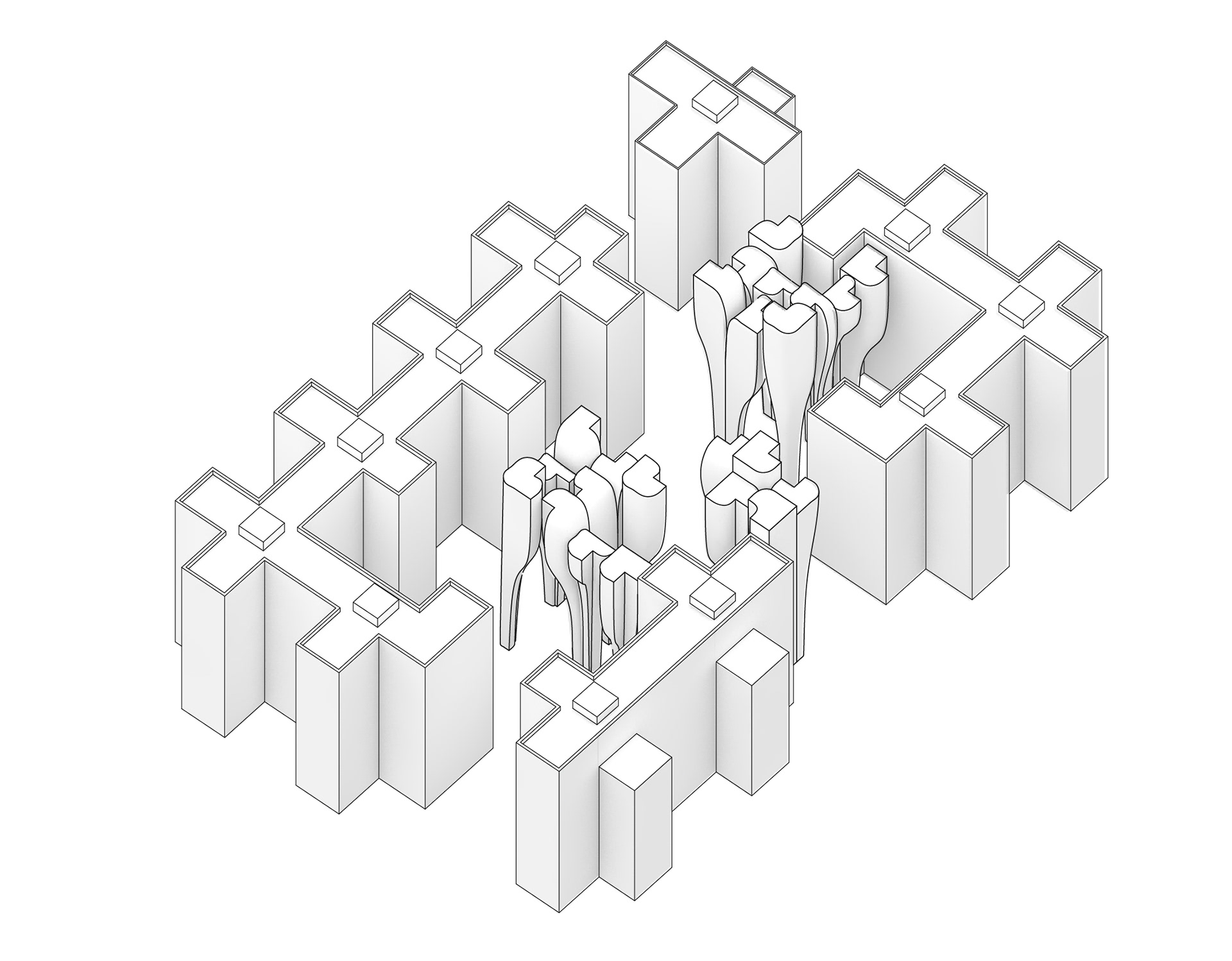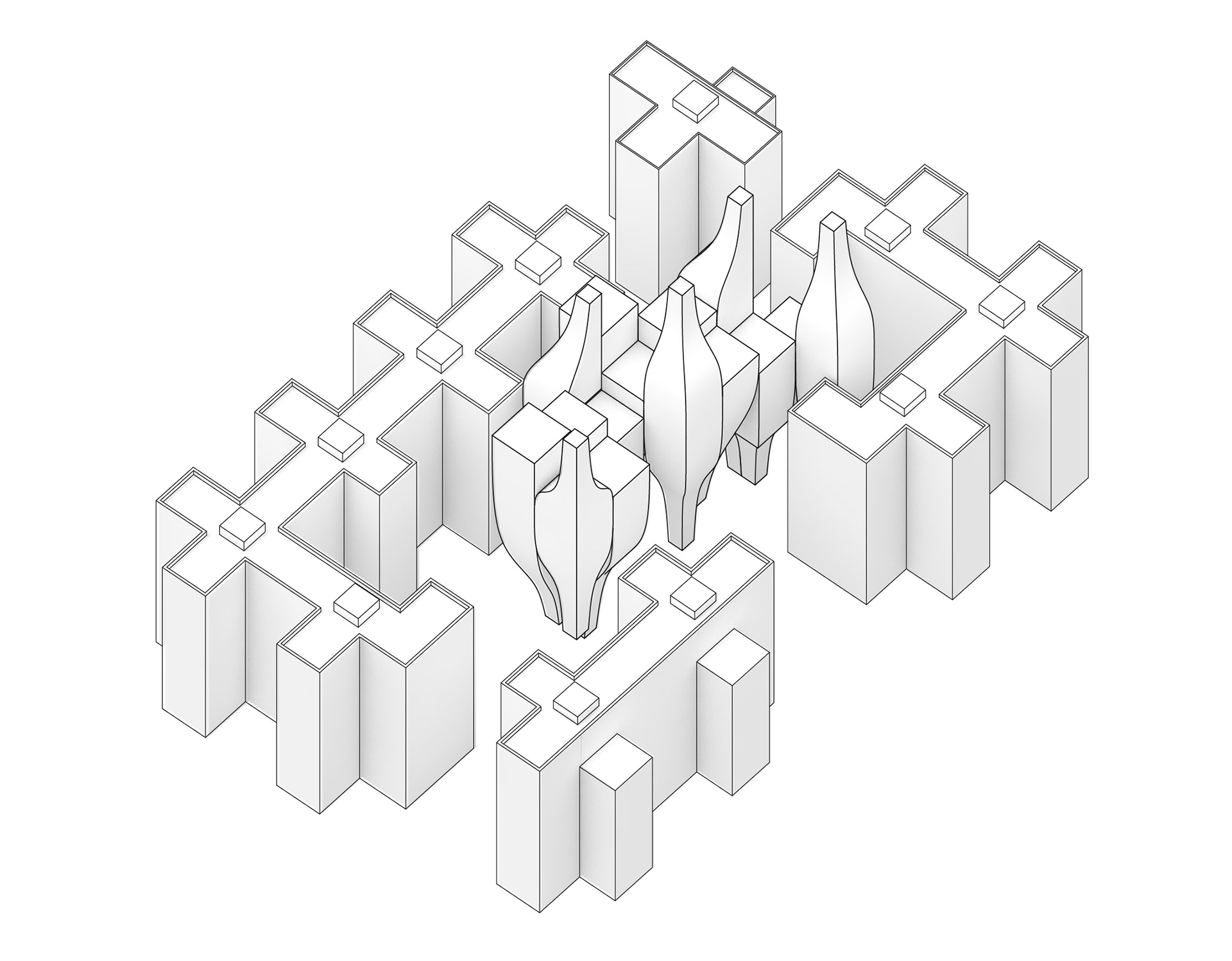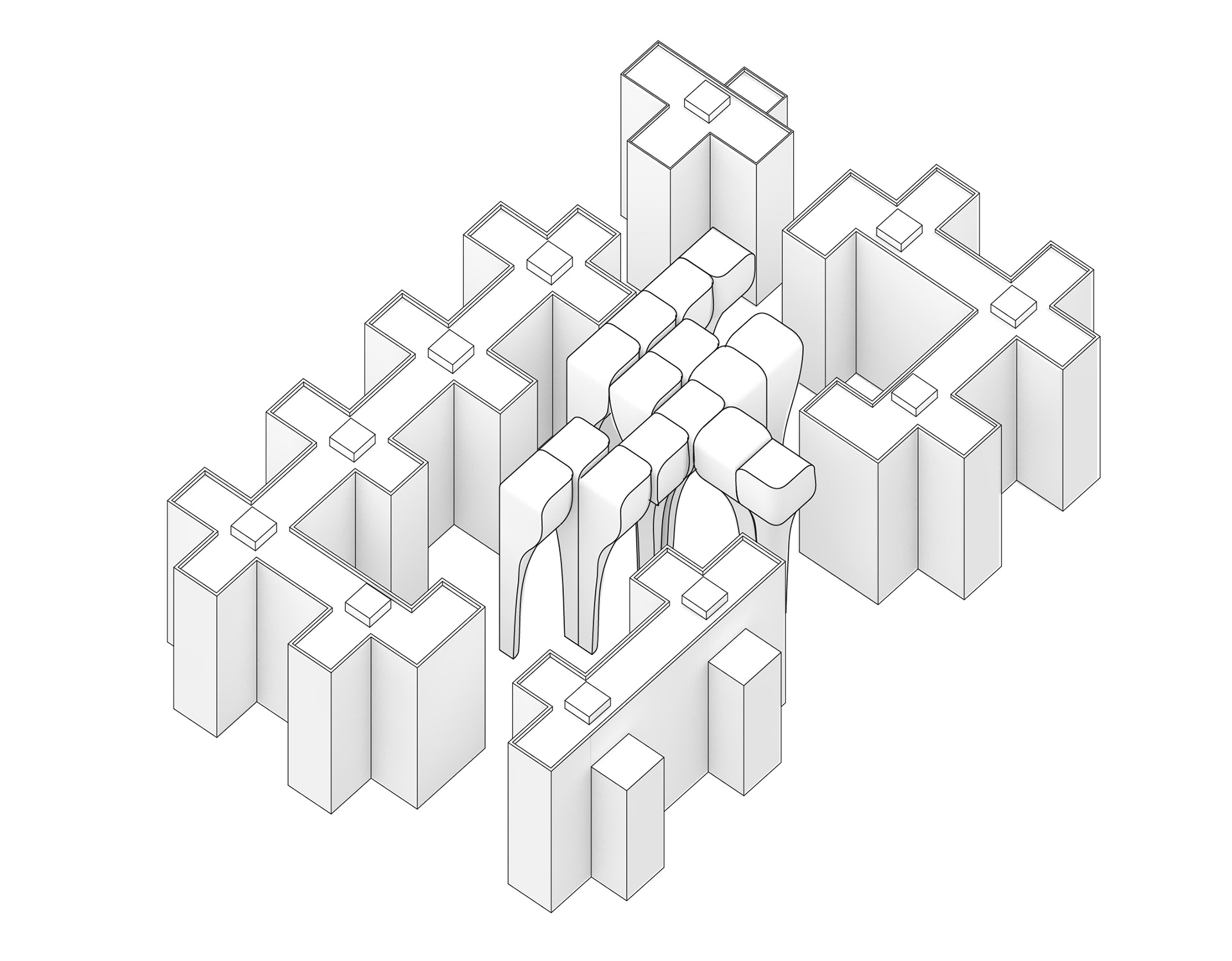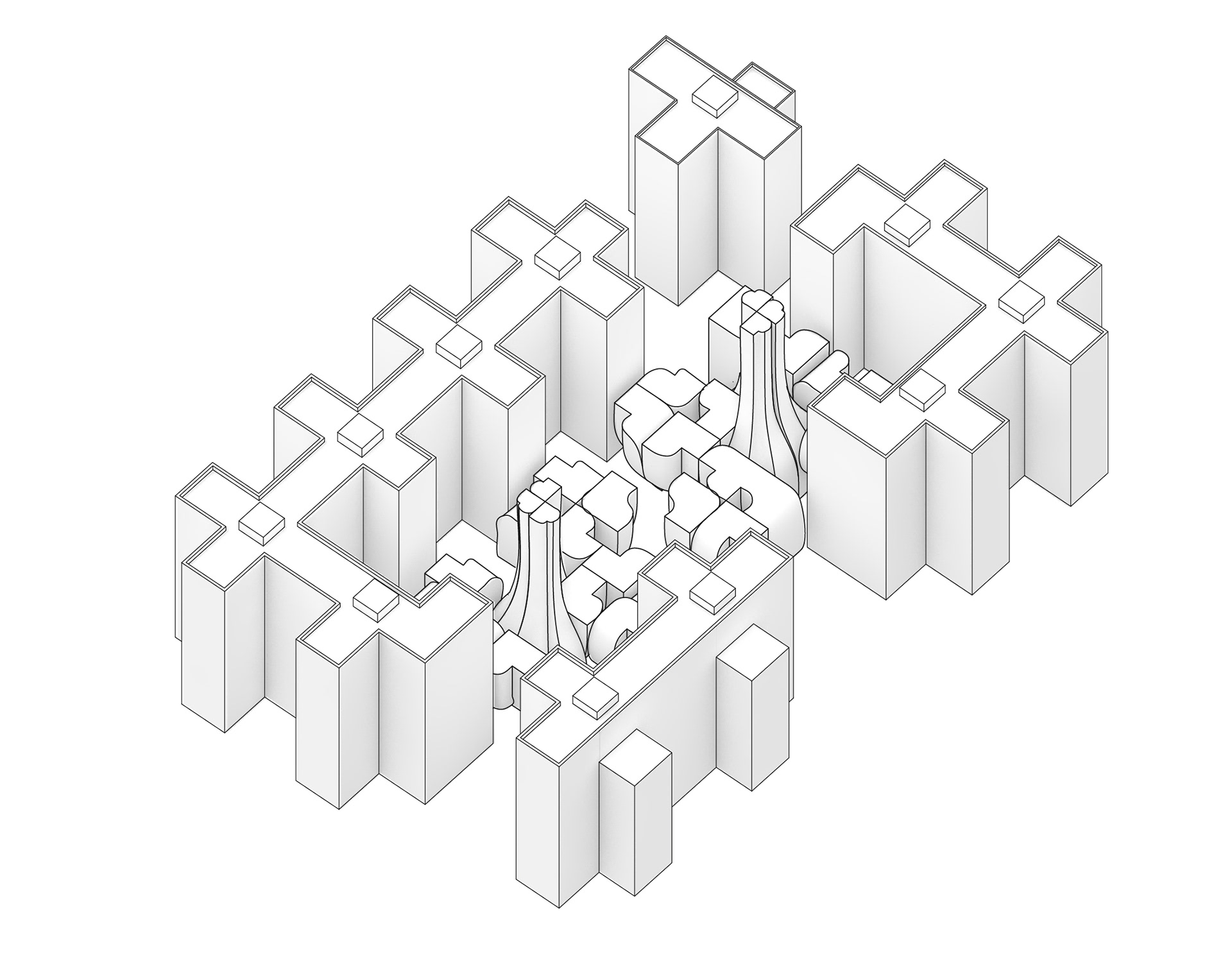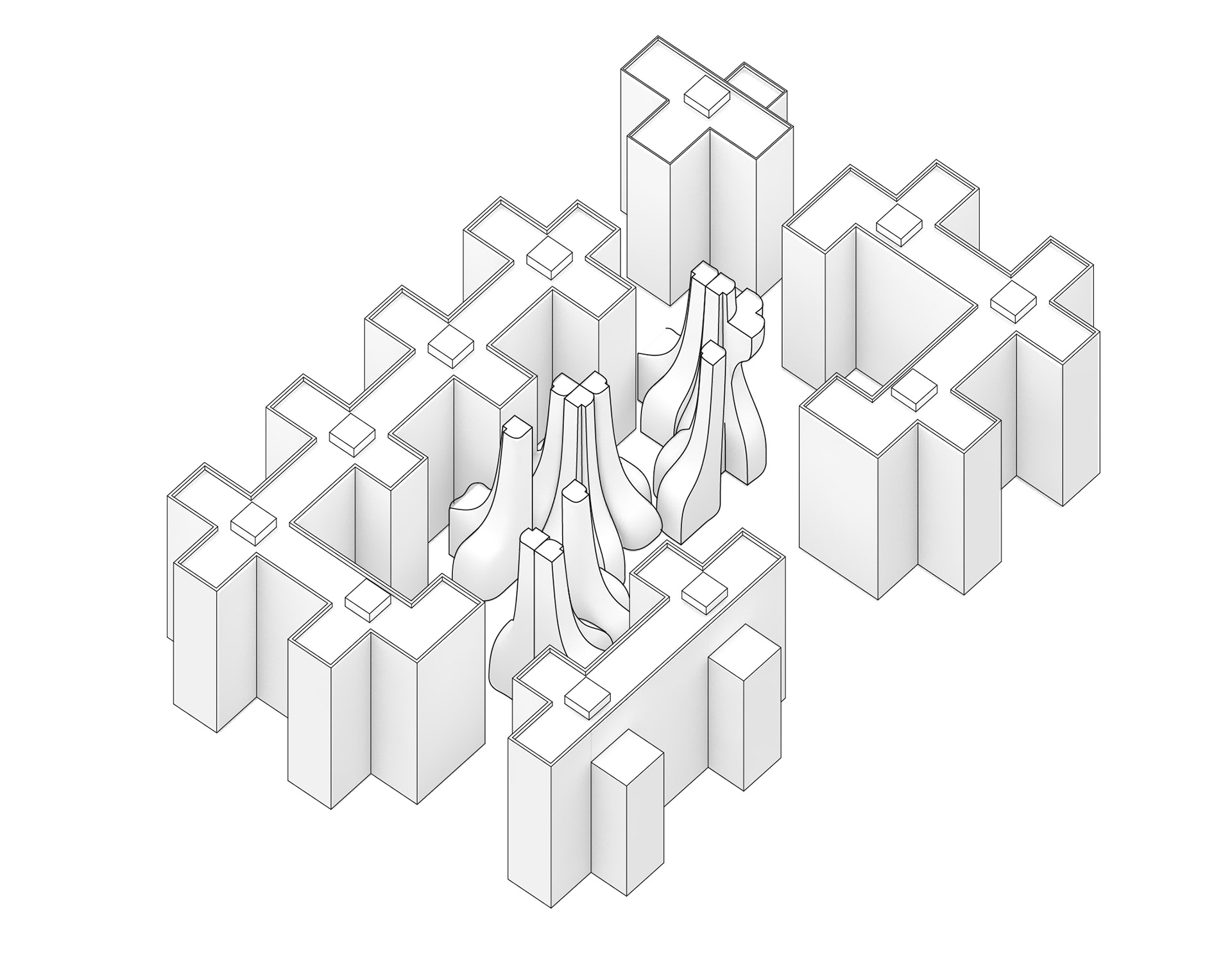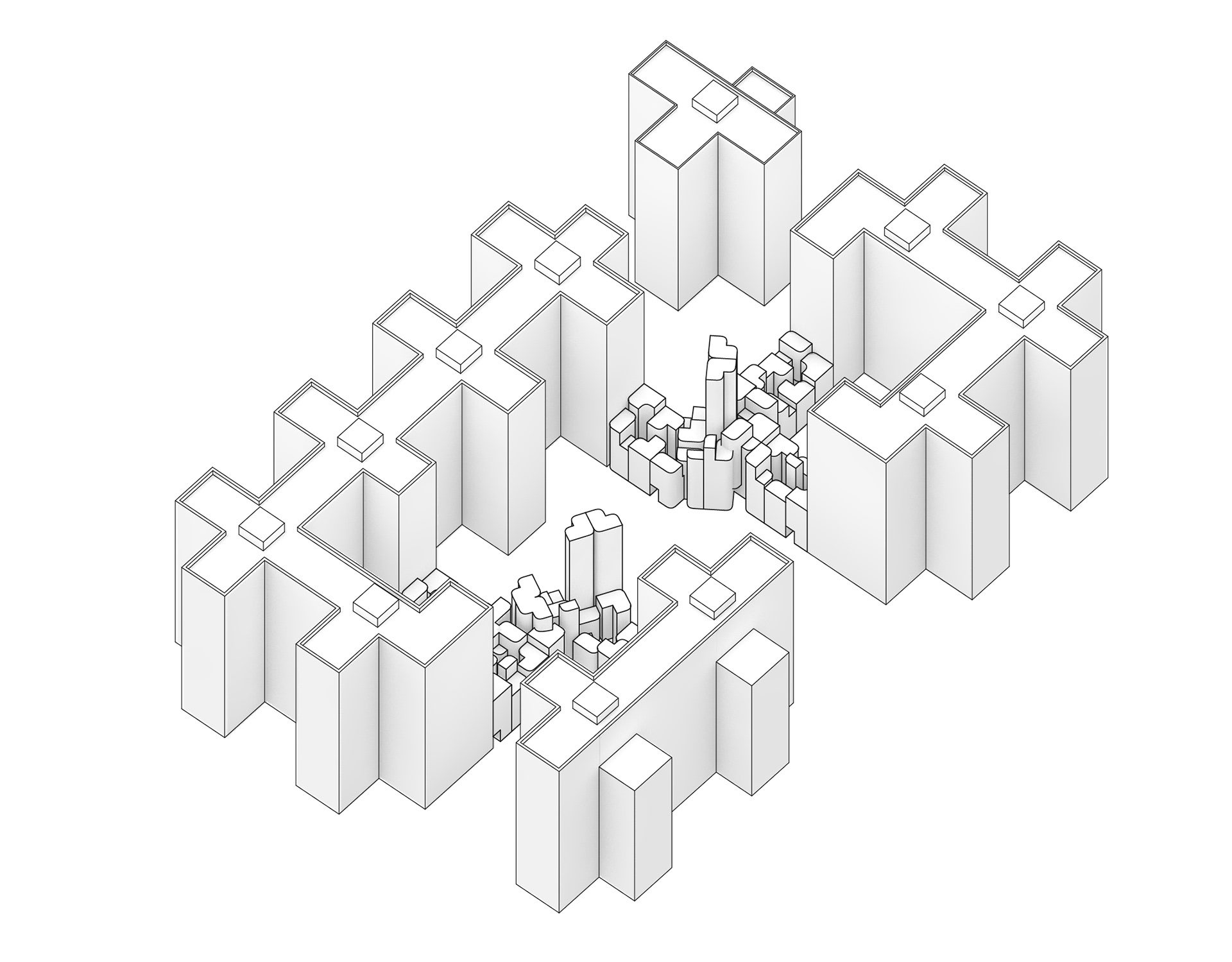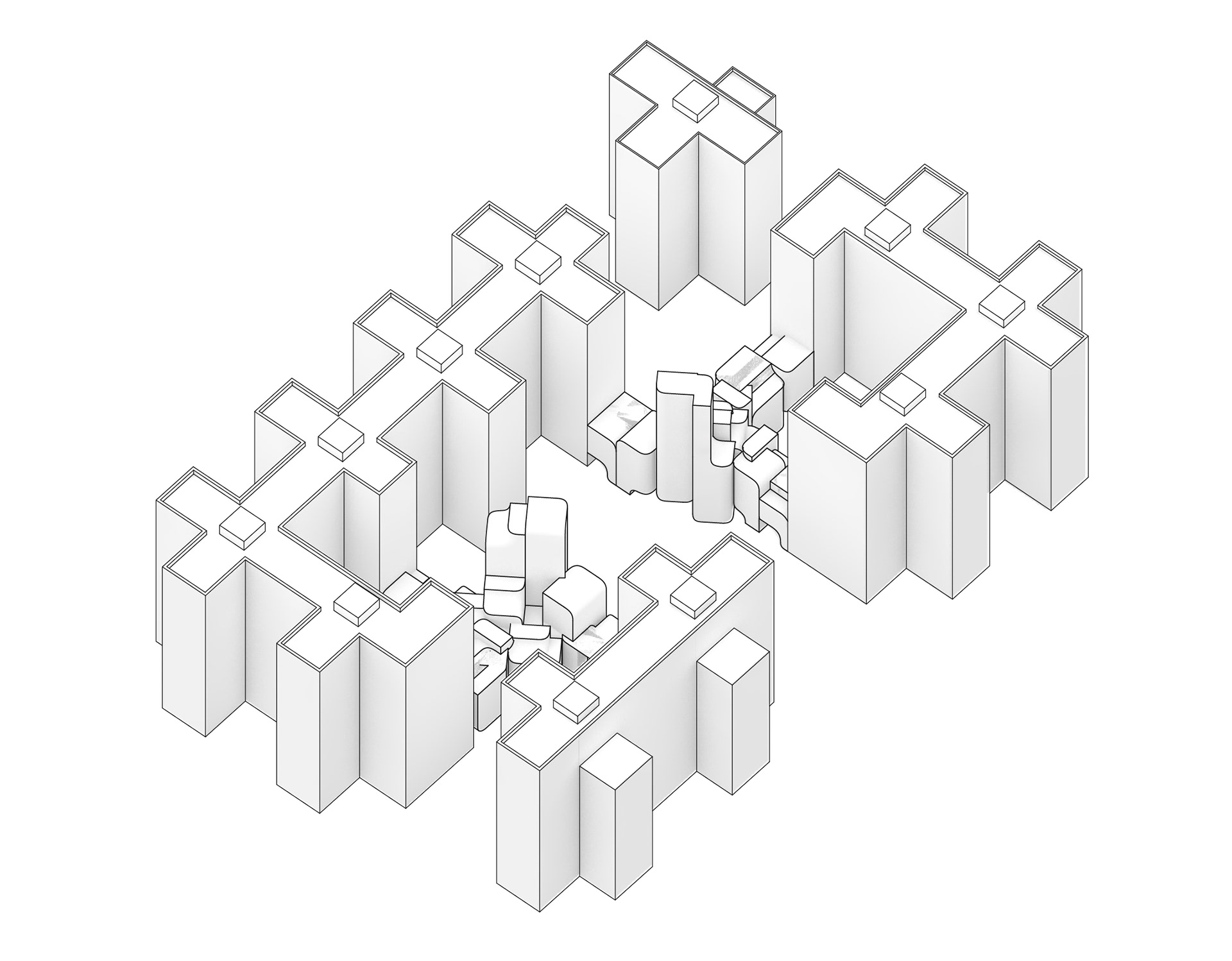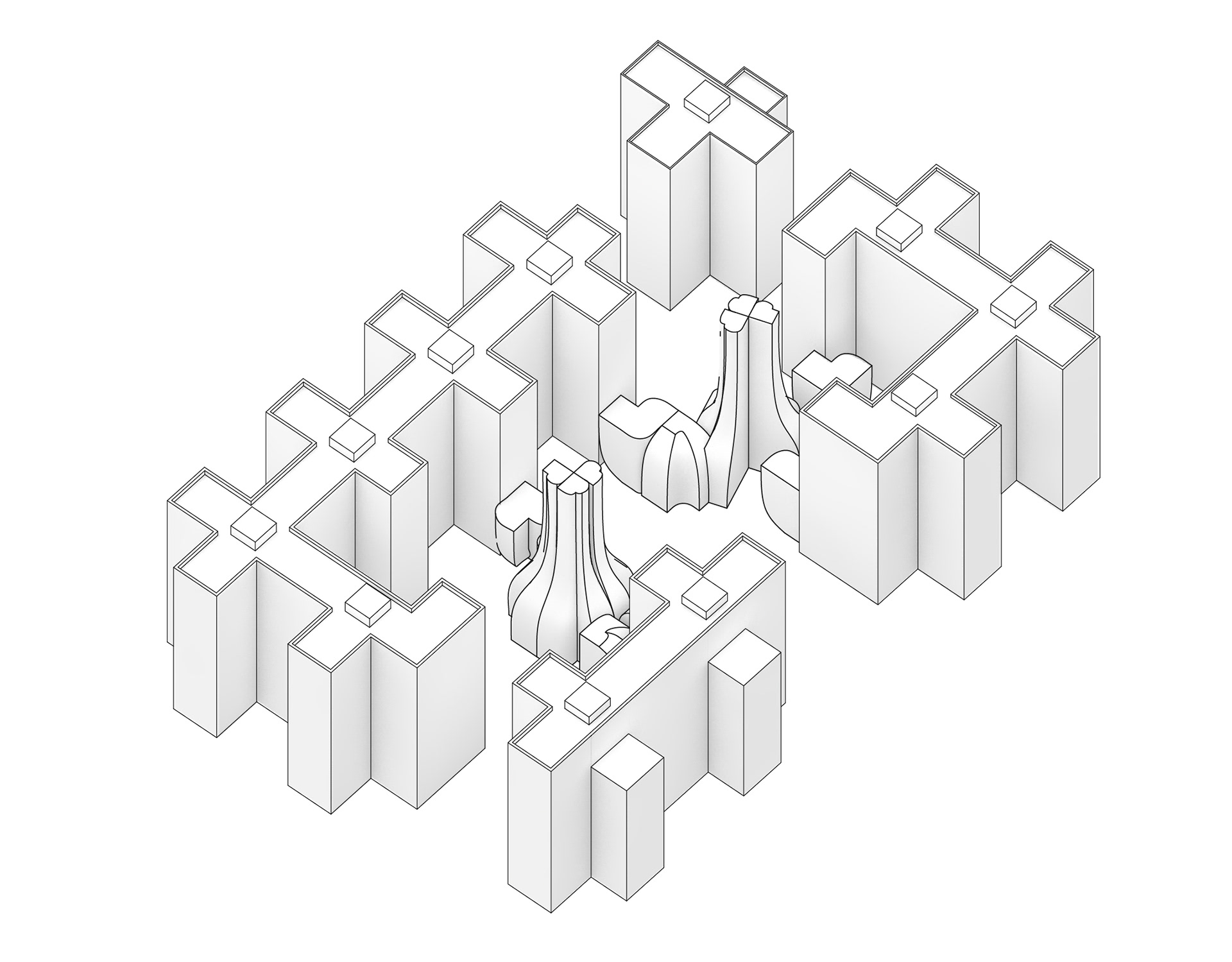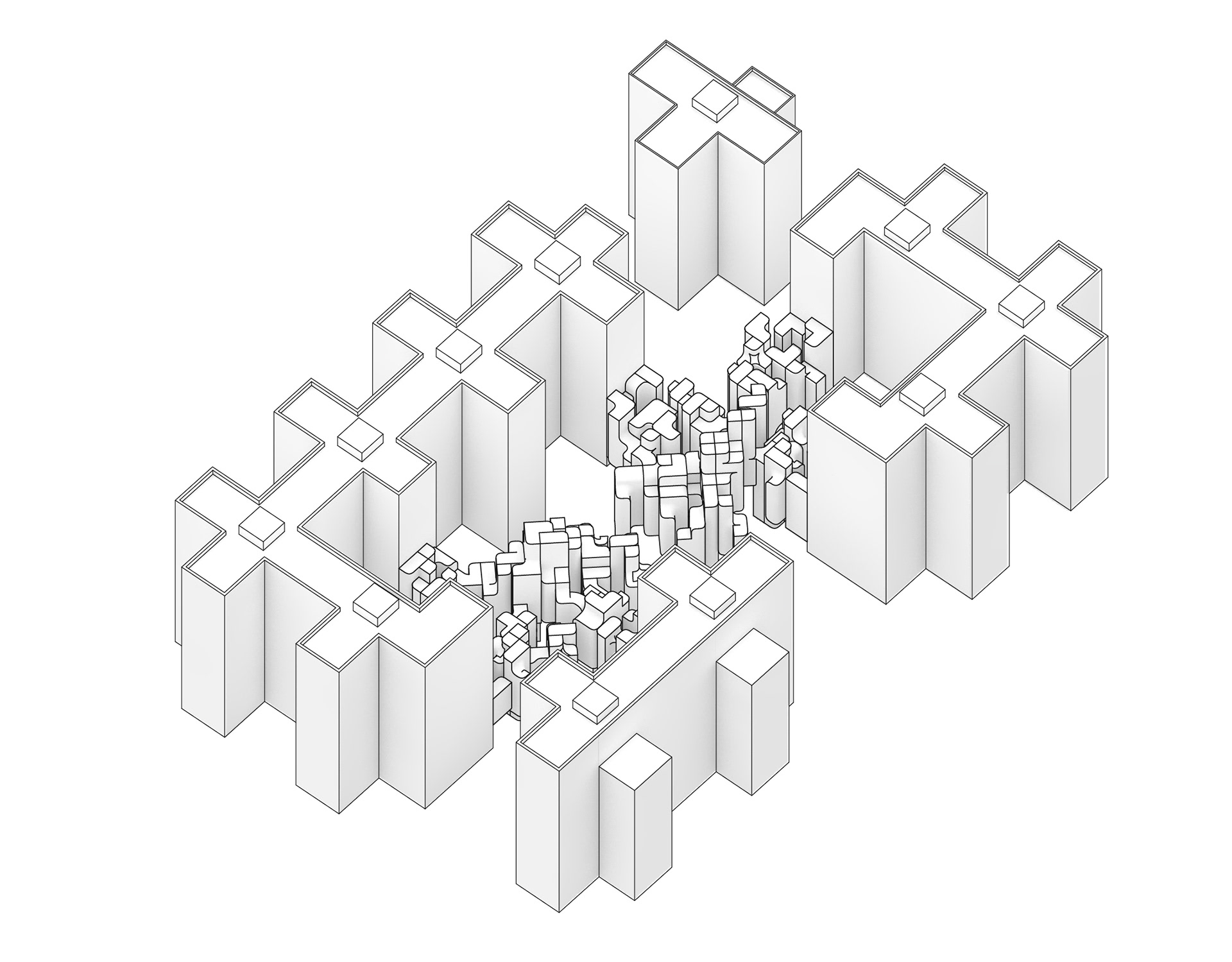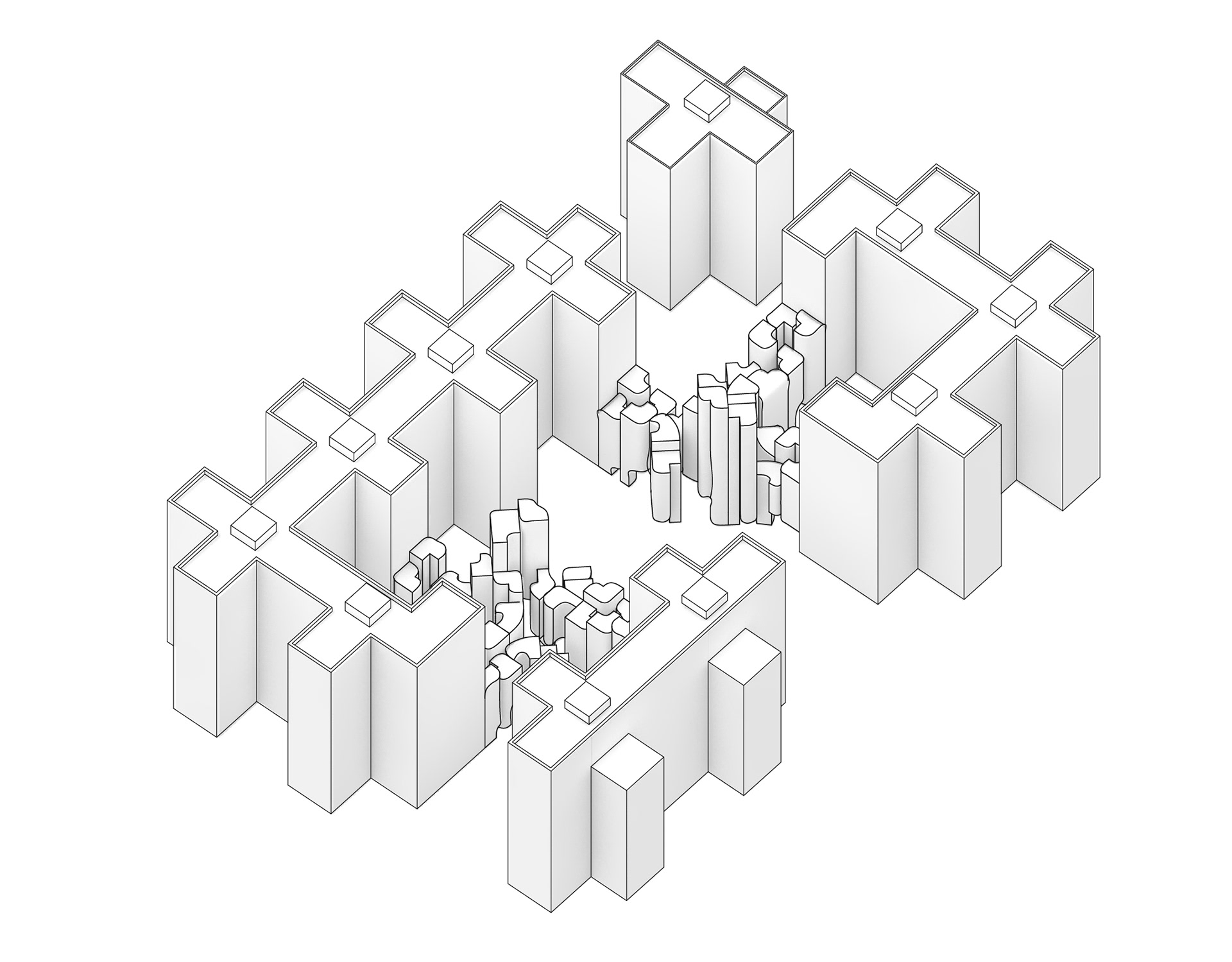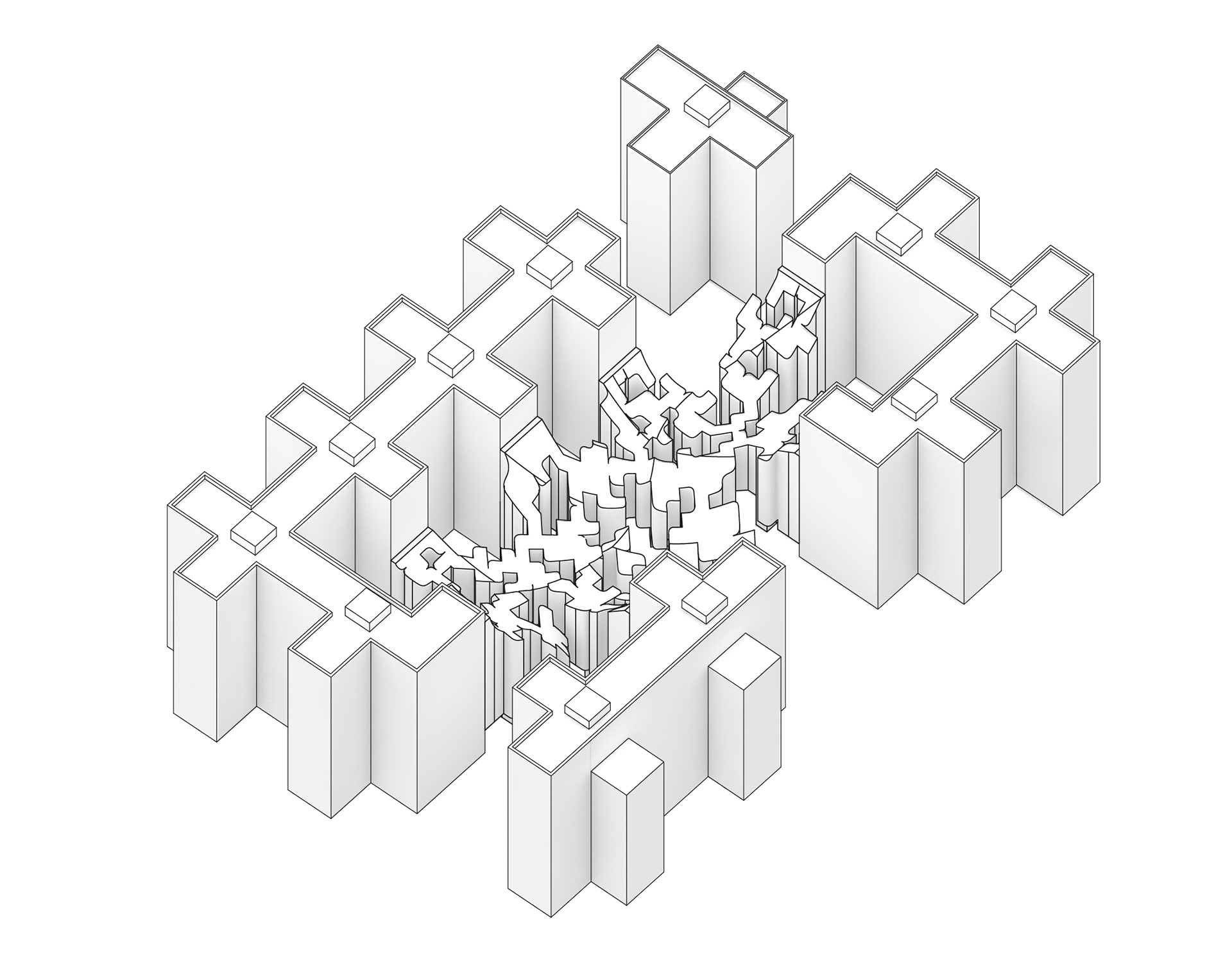 Iterative massing studies examining various formal configurations within an existing courtyard boundary.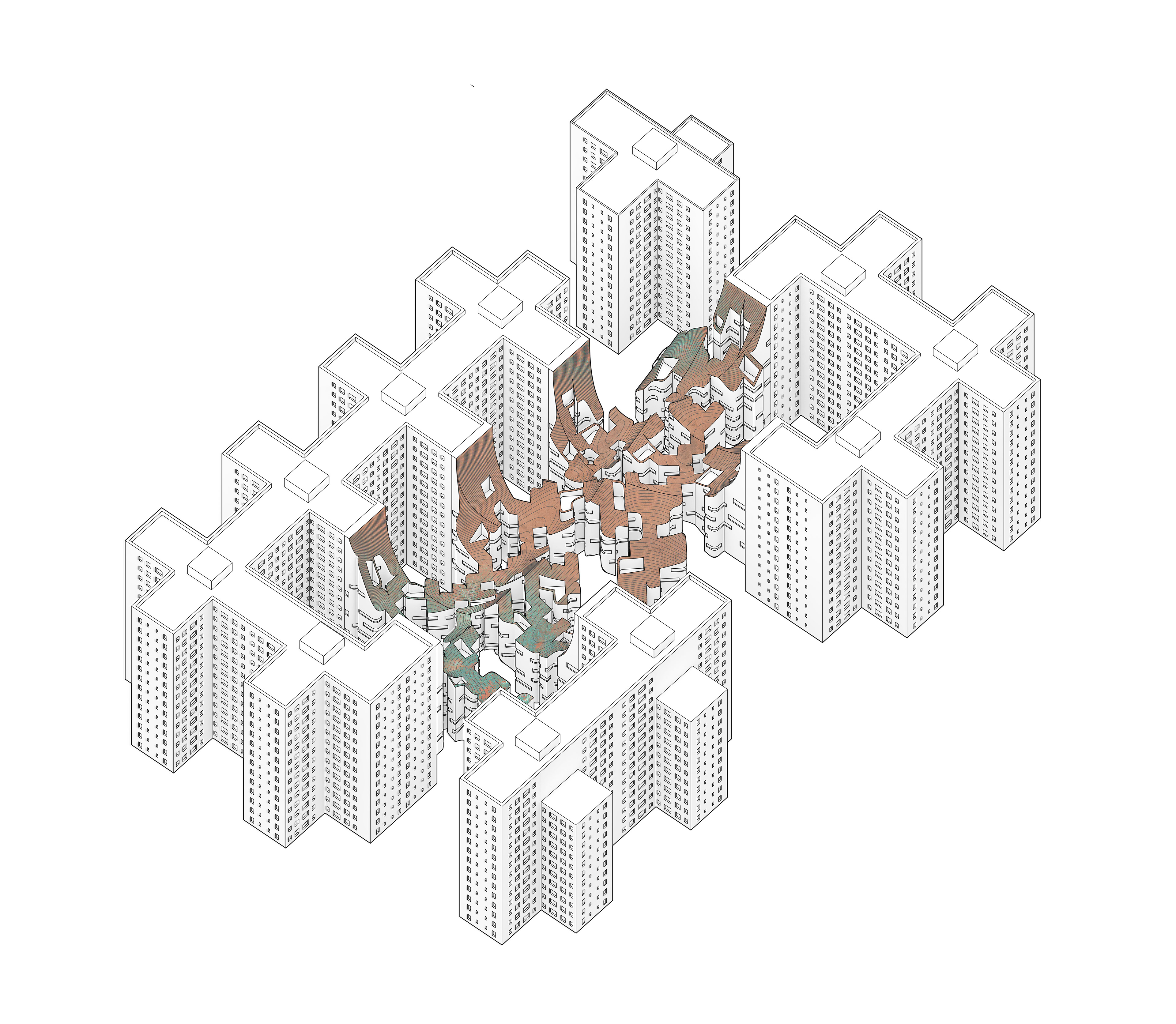 Stuyvesant Town, an 18-block mega-block territory in New York City has been re-envisioned in a life 20 years ahead of the current. The projects of the studio, which manifest themselves within the vacant courtyard spaces act to extend the existing formal structure of the development and reimagine new possibilities for housing that could emerge within the next two decades. The goal; to develop a new urban strategy, in relation to the existing context, that could work to develop new senses of living within the larger Stuyvesant Town community.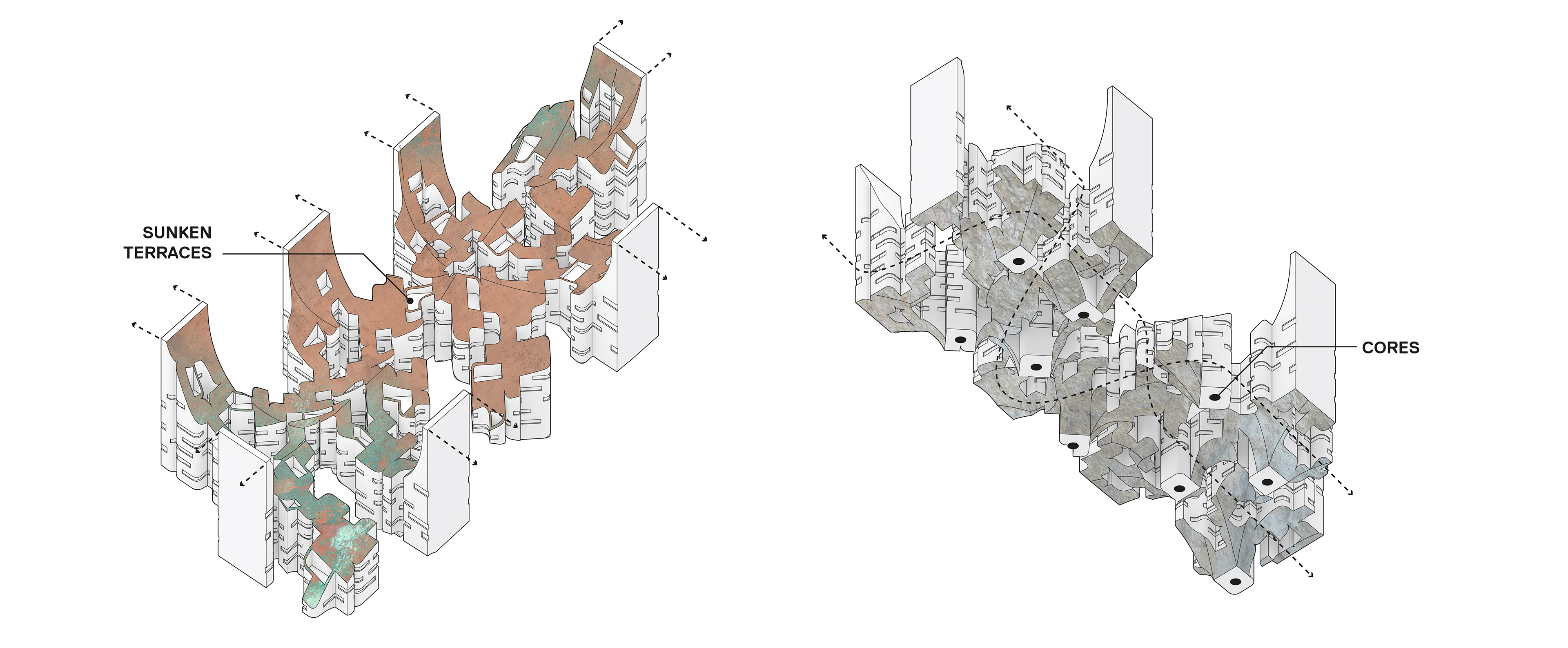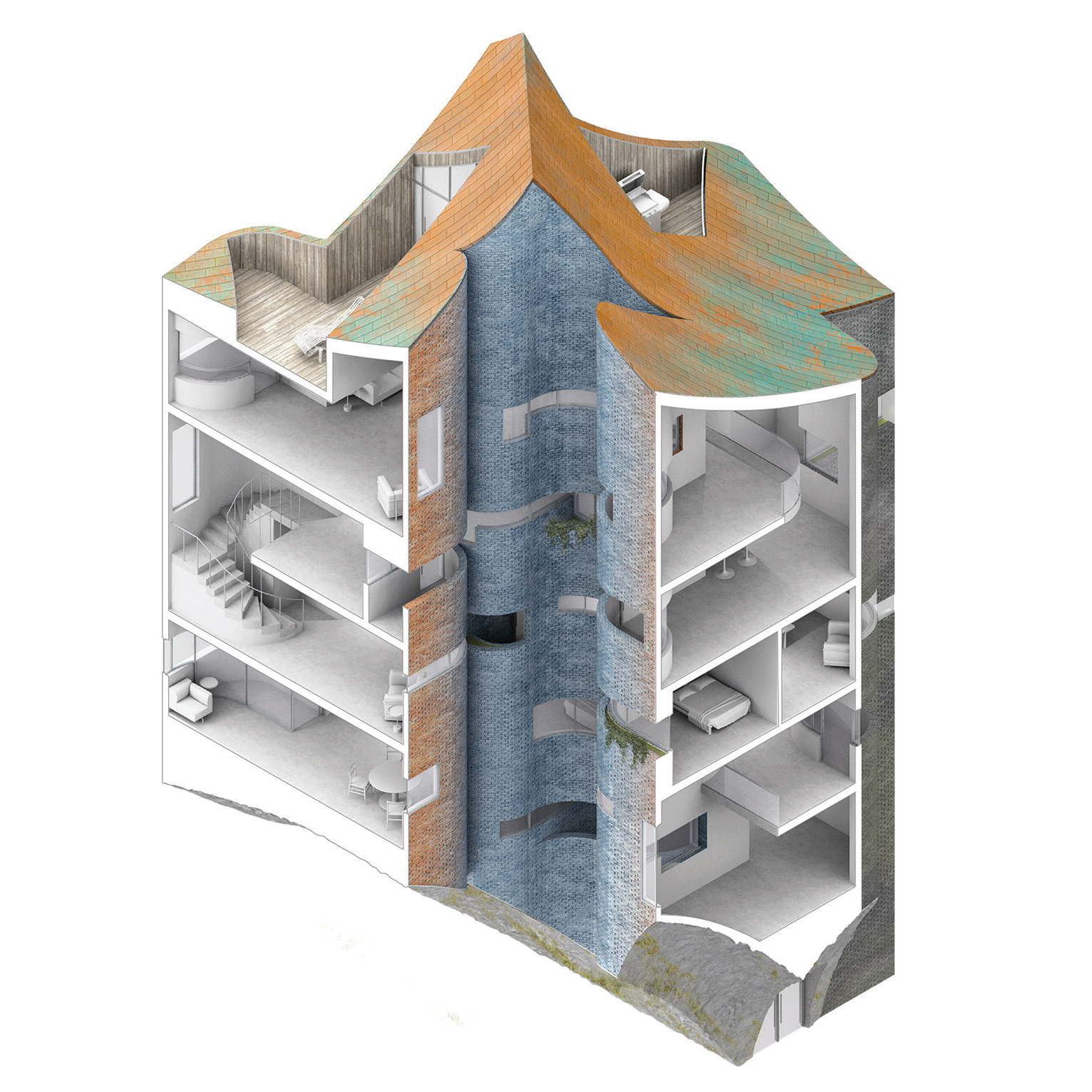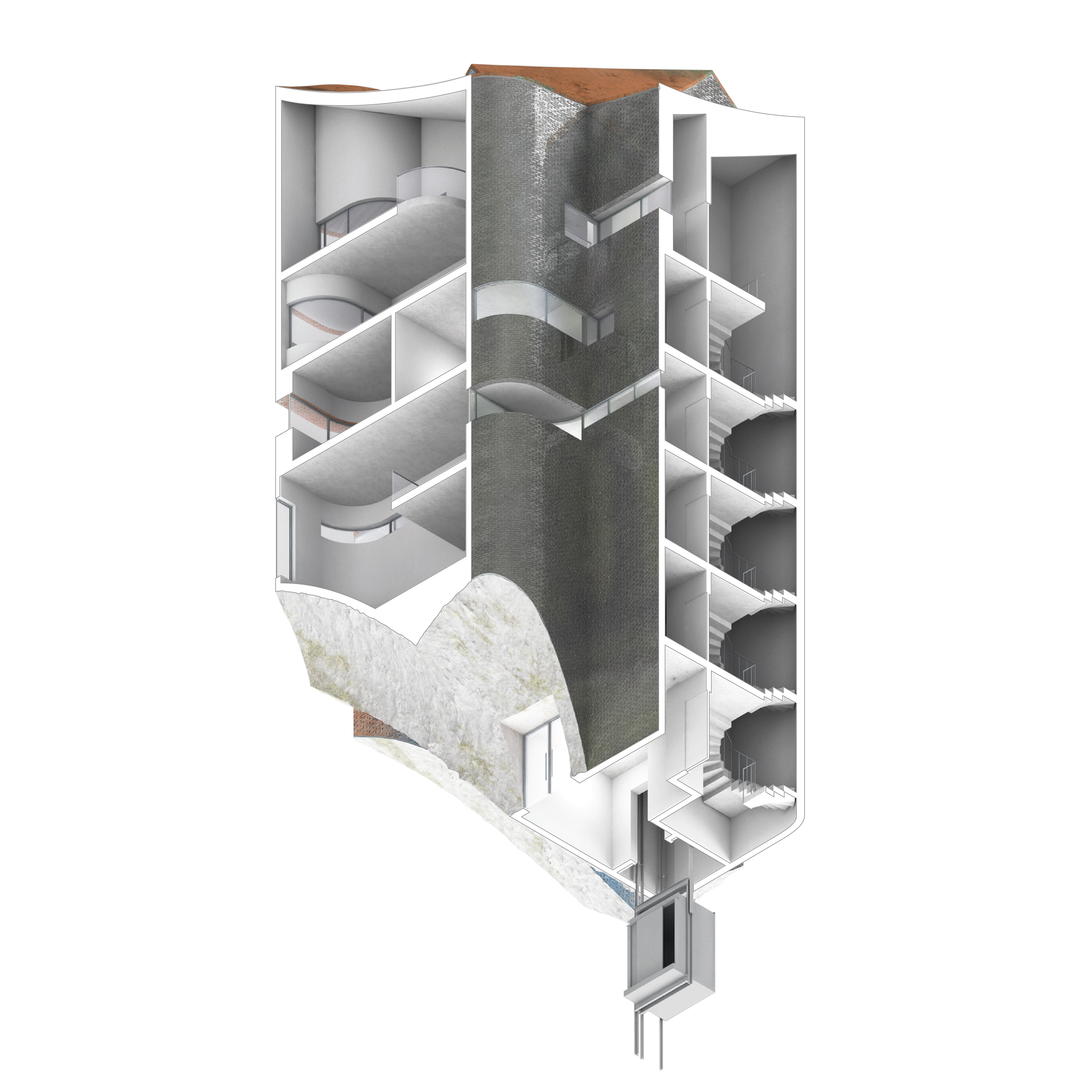 3-Dimensional chunks exploring materiality, texture and internal apartment configuration.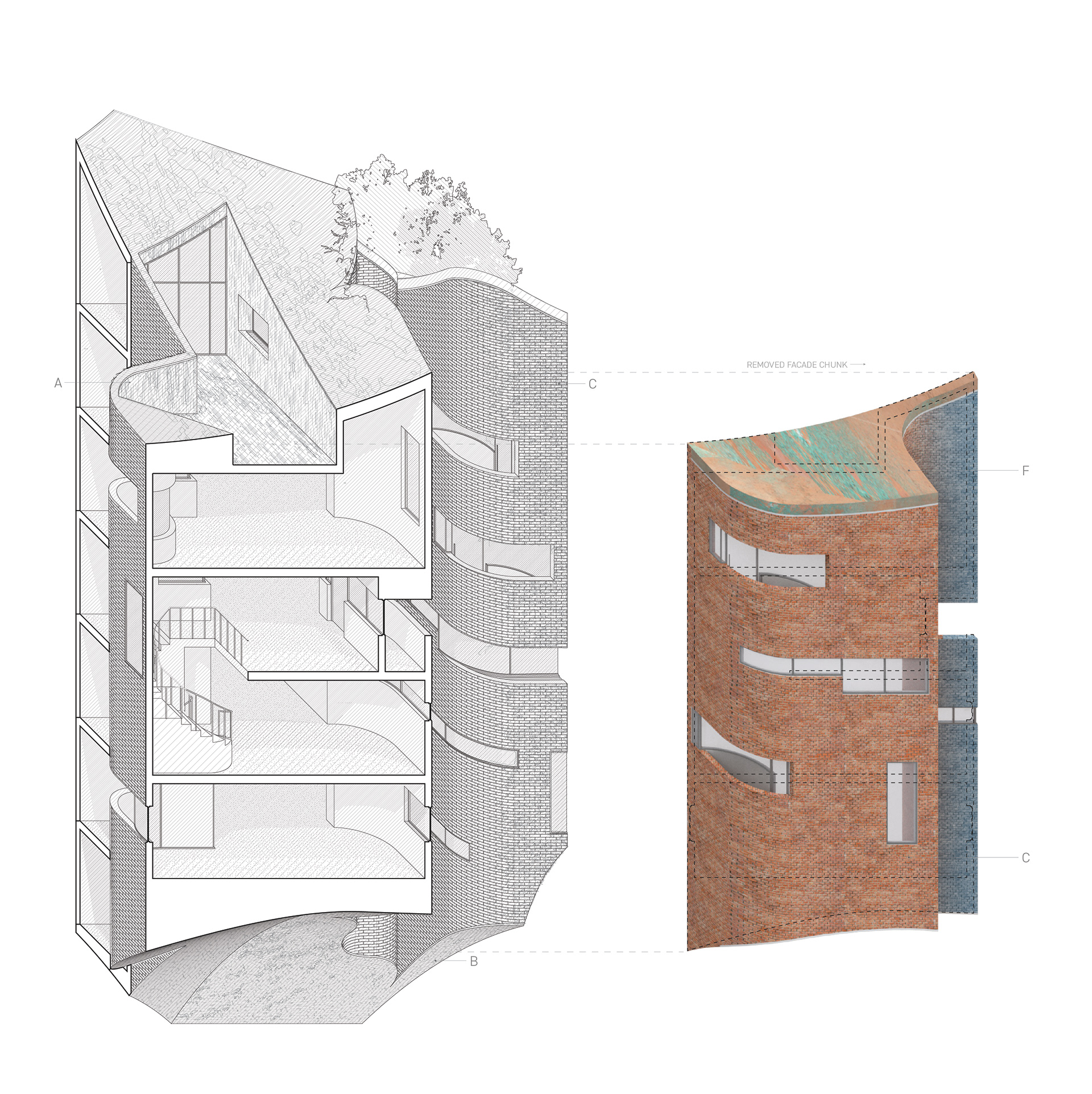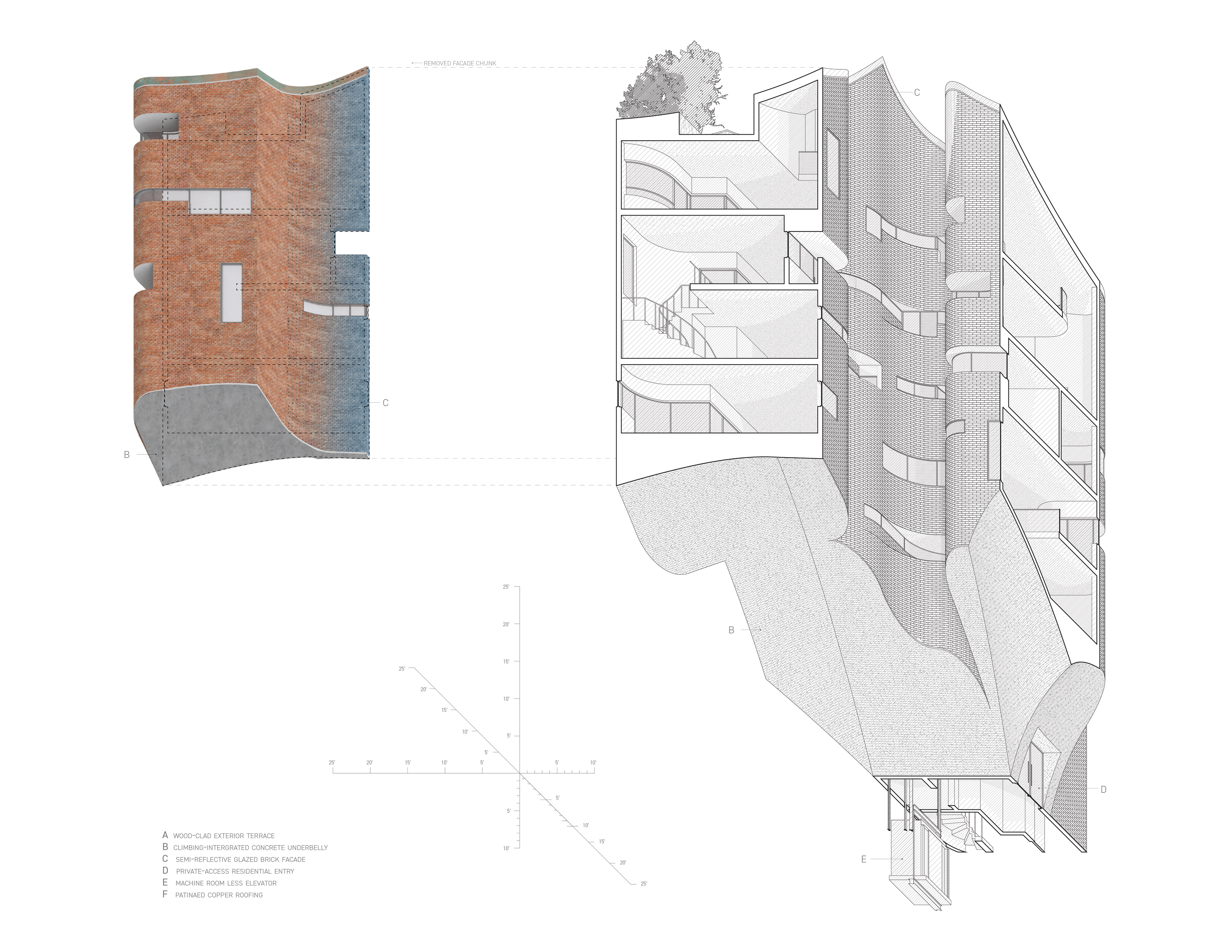 Choisy-style axonometric chunk analyses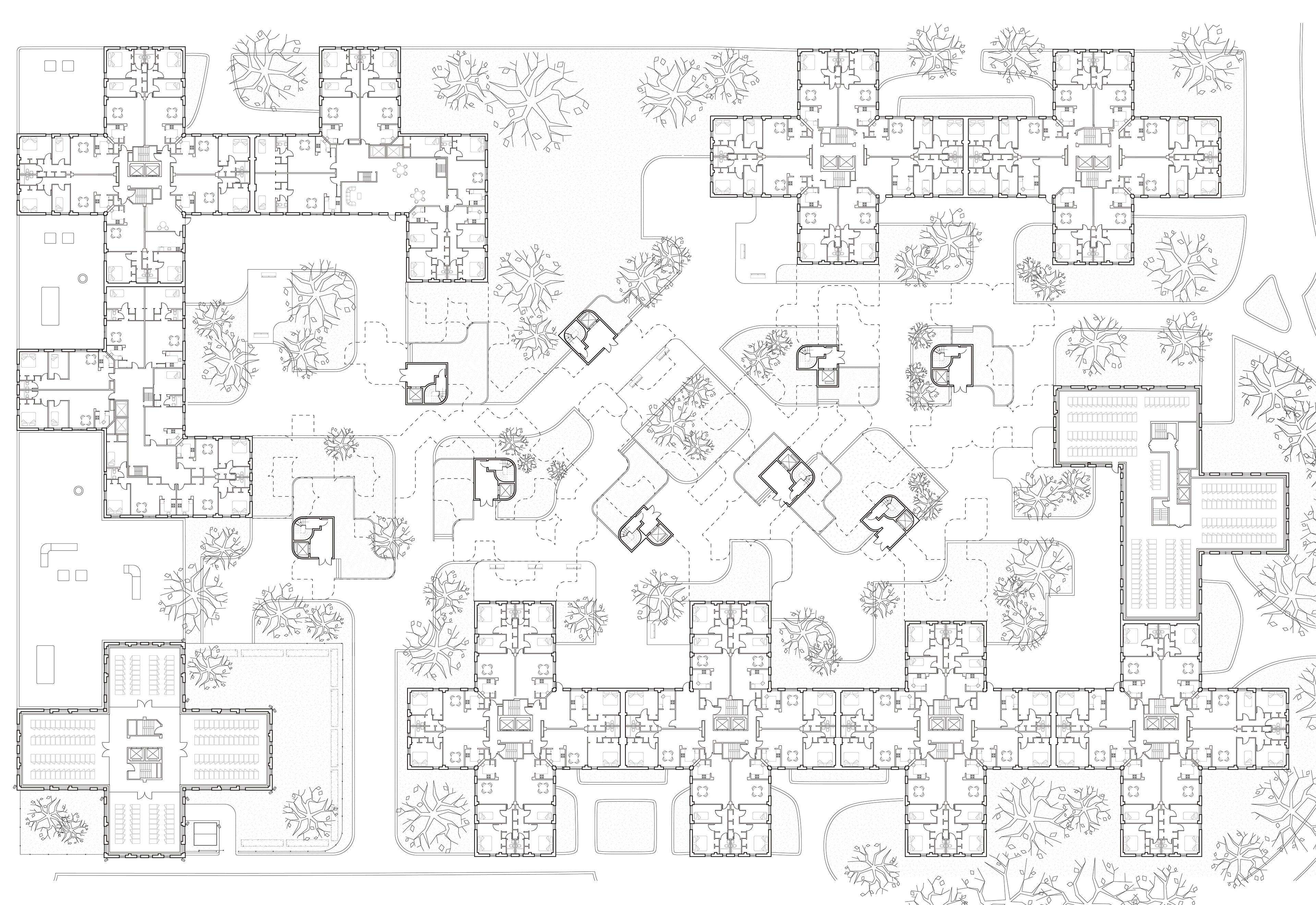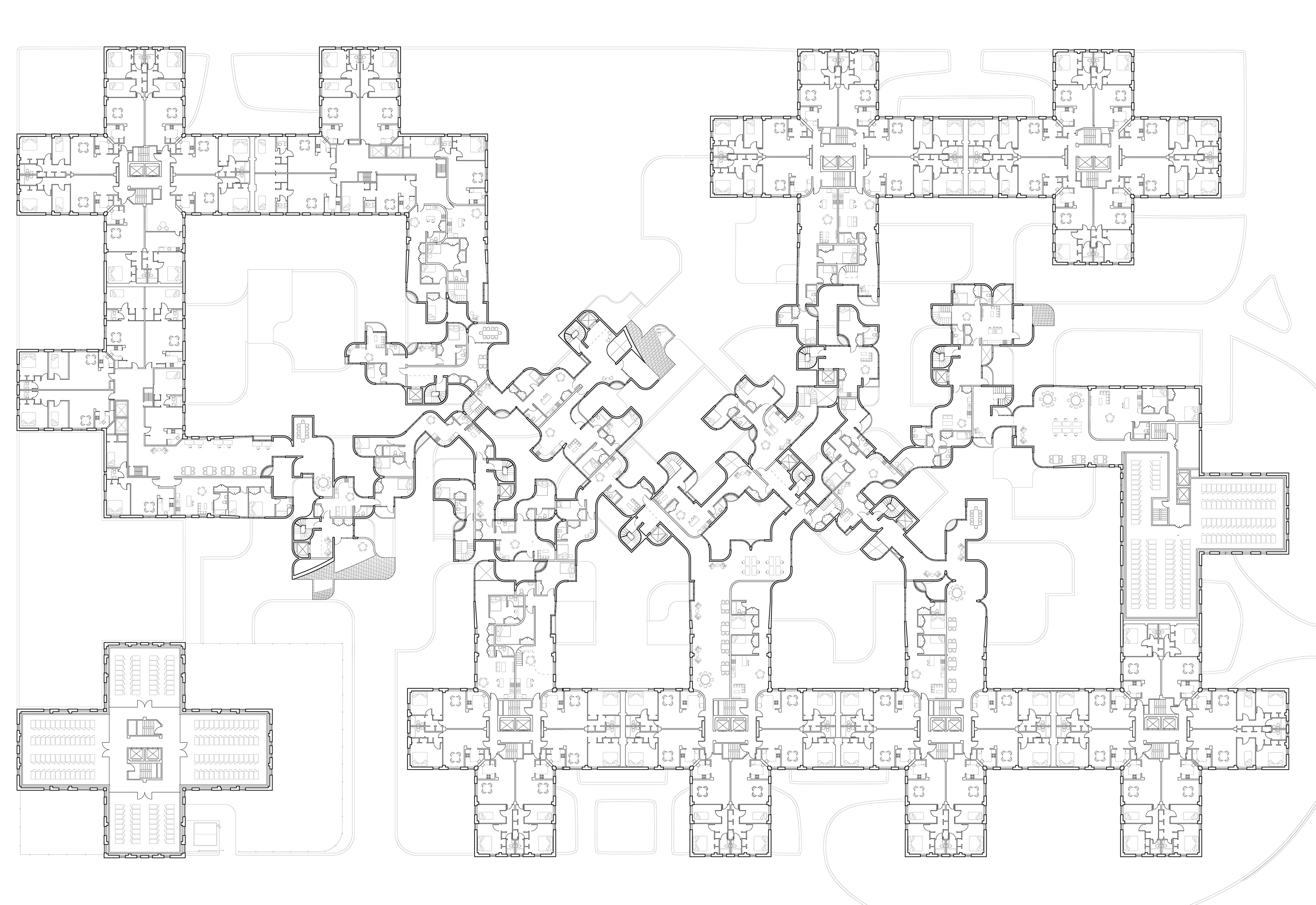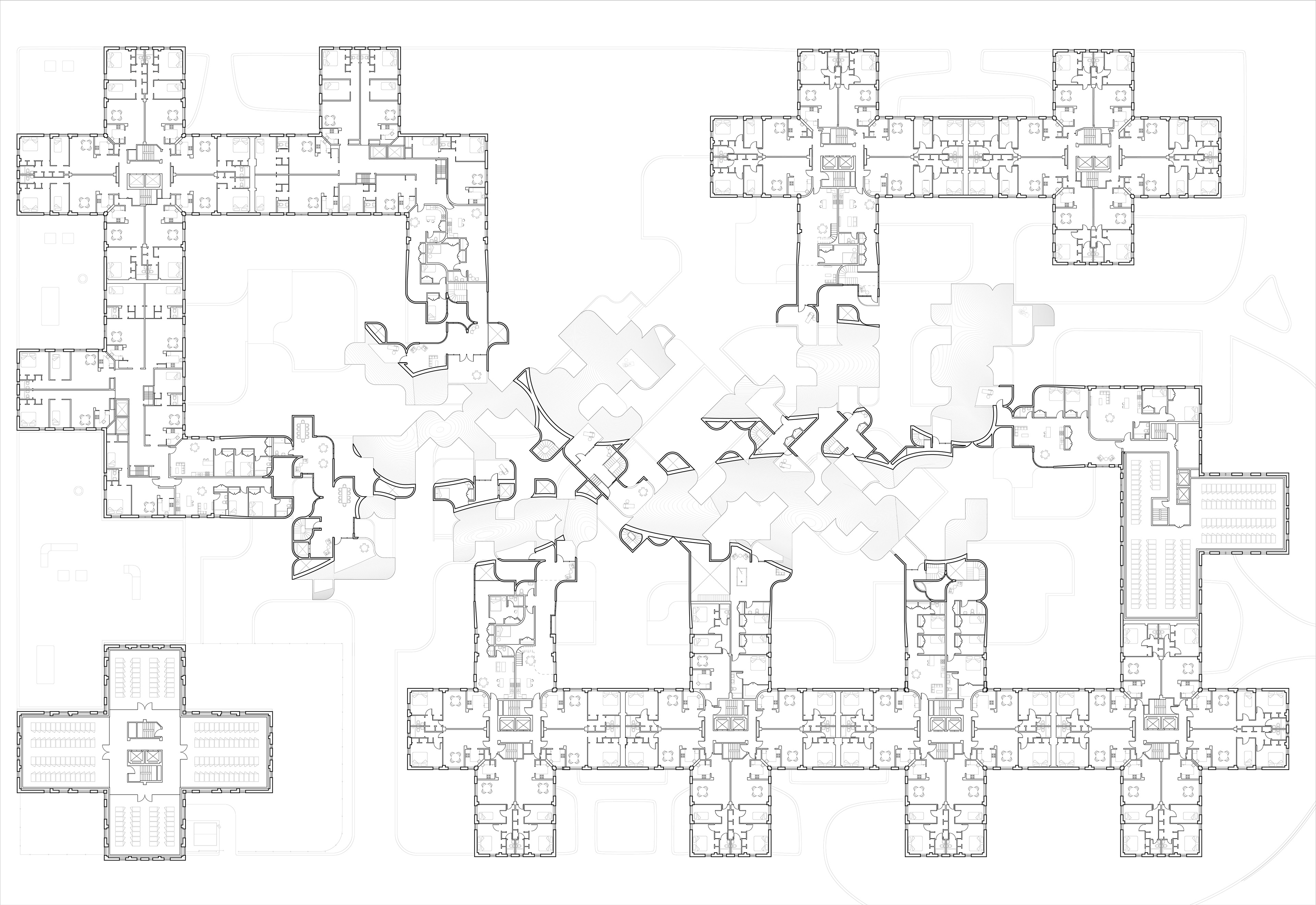 Typical floor plans expressing the varying figural signatures of the project throughout its height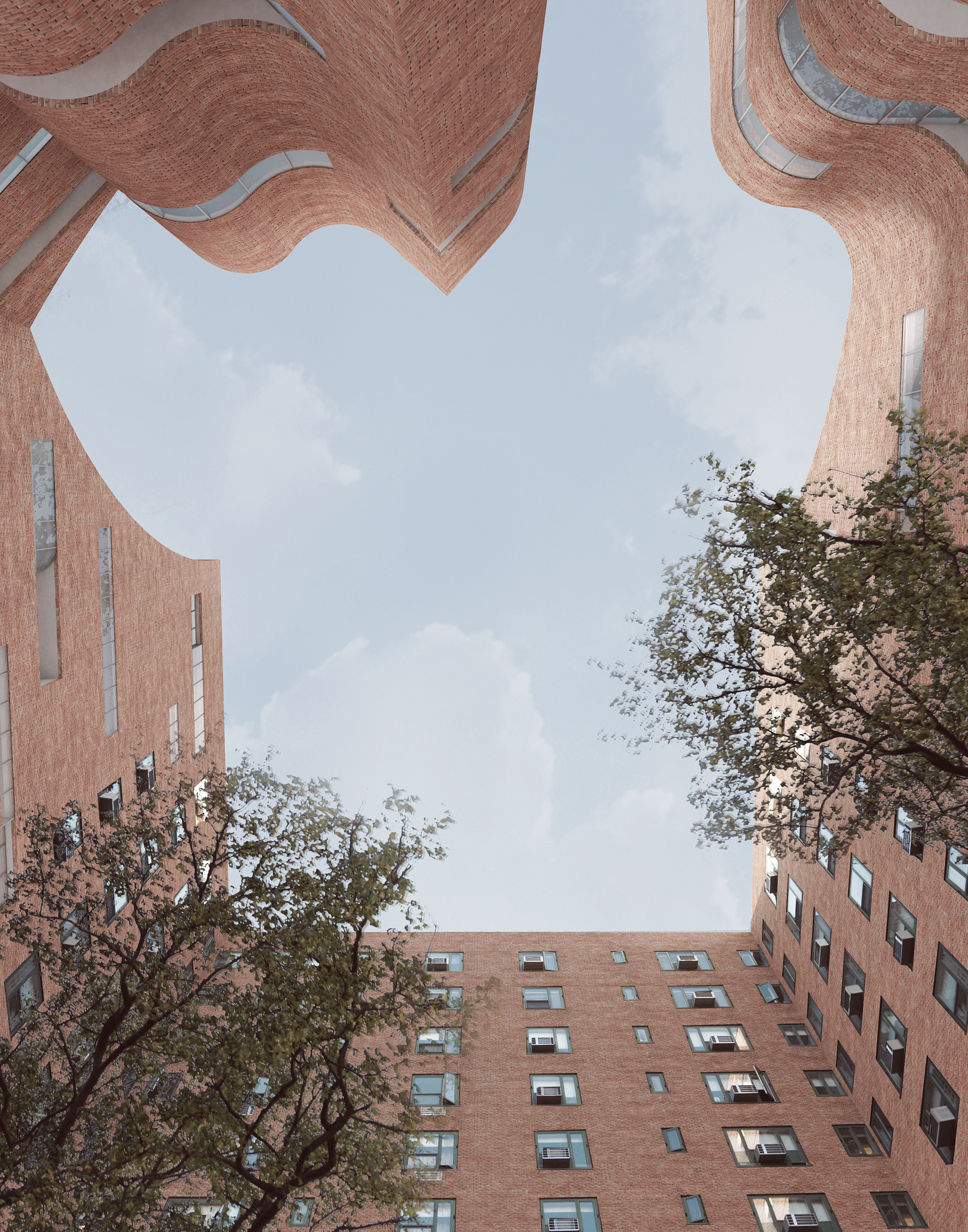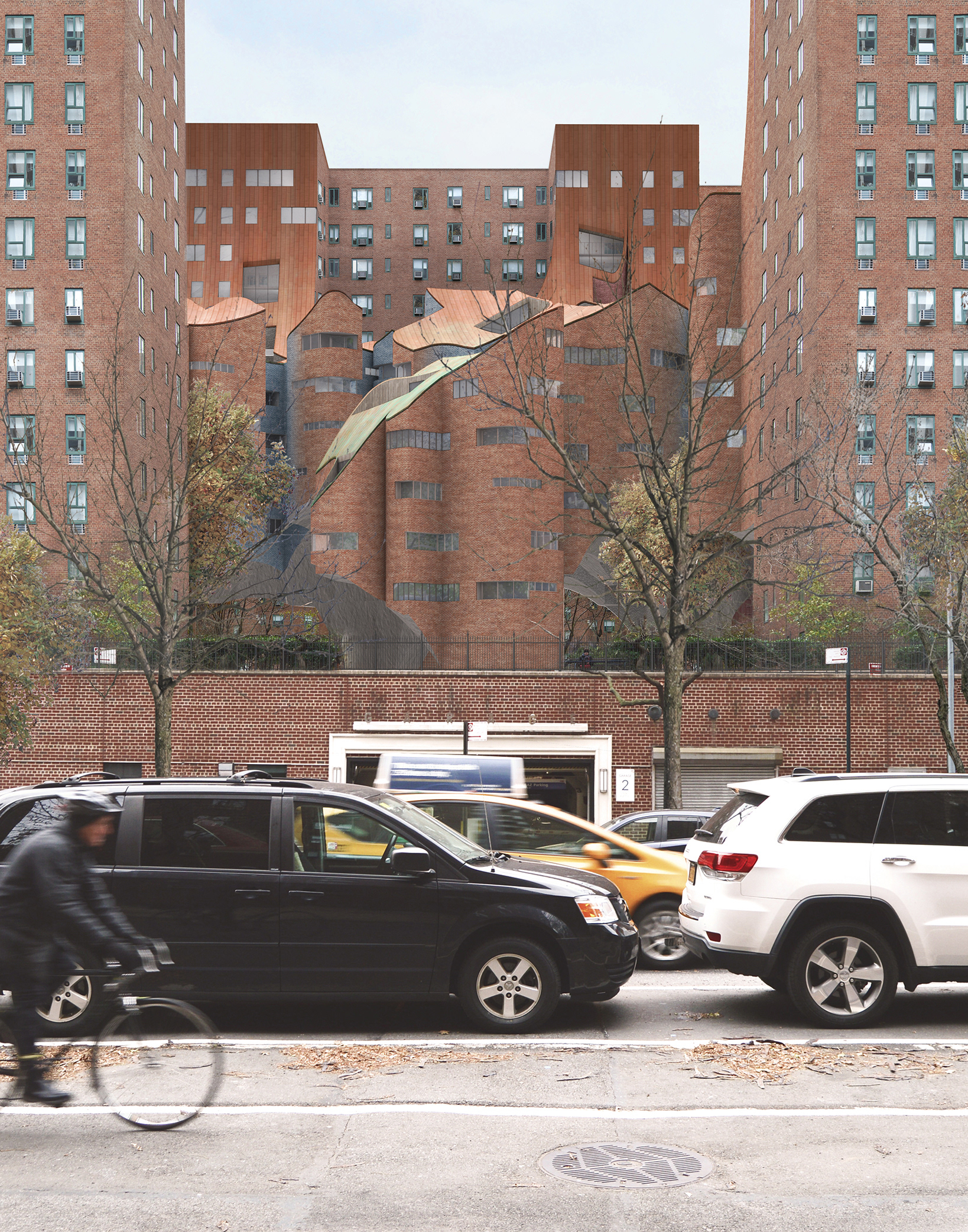 This housing proposal, located in Courtyard 1 (highlighted in the upper-left-most plot) looks to use a new figural language to break from an isolated housing organization, reinterpret the idea of the courtyard and develop a new communal neighborhood within the larger confines of the development. The formal character of the project derives from a modulation of existing registers and acts as an extension from the internal armatures of the existing tower blocks.