Over the course of its life, the Ottoman Han has become a palimpsest of the programmatic needs of its successive occupants. Though the structure was initially purposed to hybridize urban lodging, commerce and stables, in its contemporary life the Han has undergone constant reconfiguration to suit an ever-changing role within the evolving city. New circulatory elements, introduced into the structure to service functional connections and programmatic re-appropriations, have created hybridized conditions present with the Han that entangle remnants of its multi-generational use.  These circulatory moments, though estranged from the original architecture, develop unique Oddkin moments that exist inseparably from the contemporary character of the Han. It is around and amongst these existing hybridized stair conditions that our intervention takes form; spinning these functional circulatory appendages into new architectural configurations.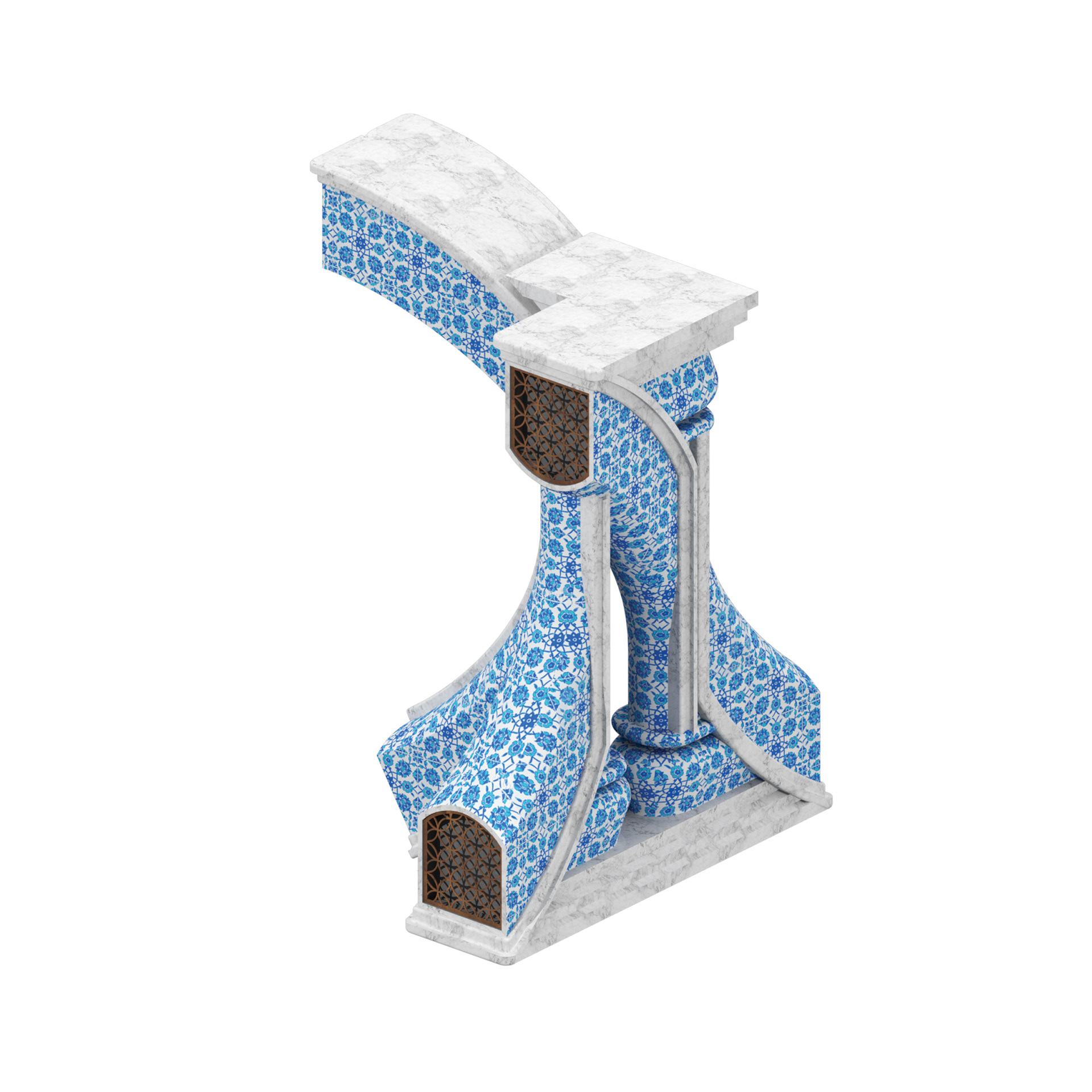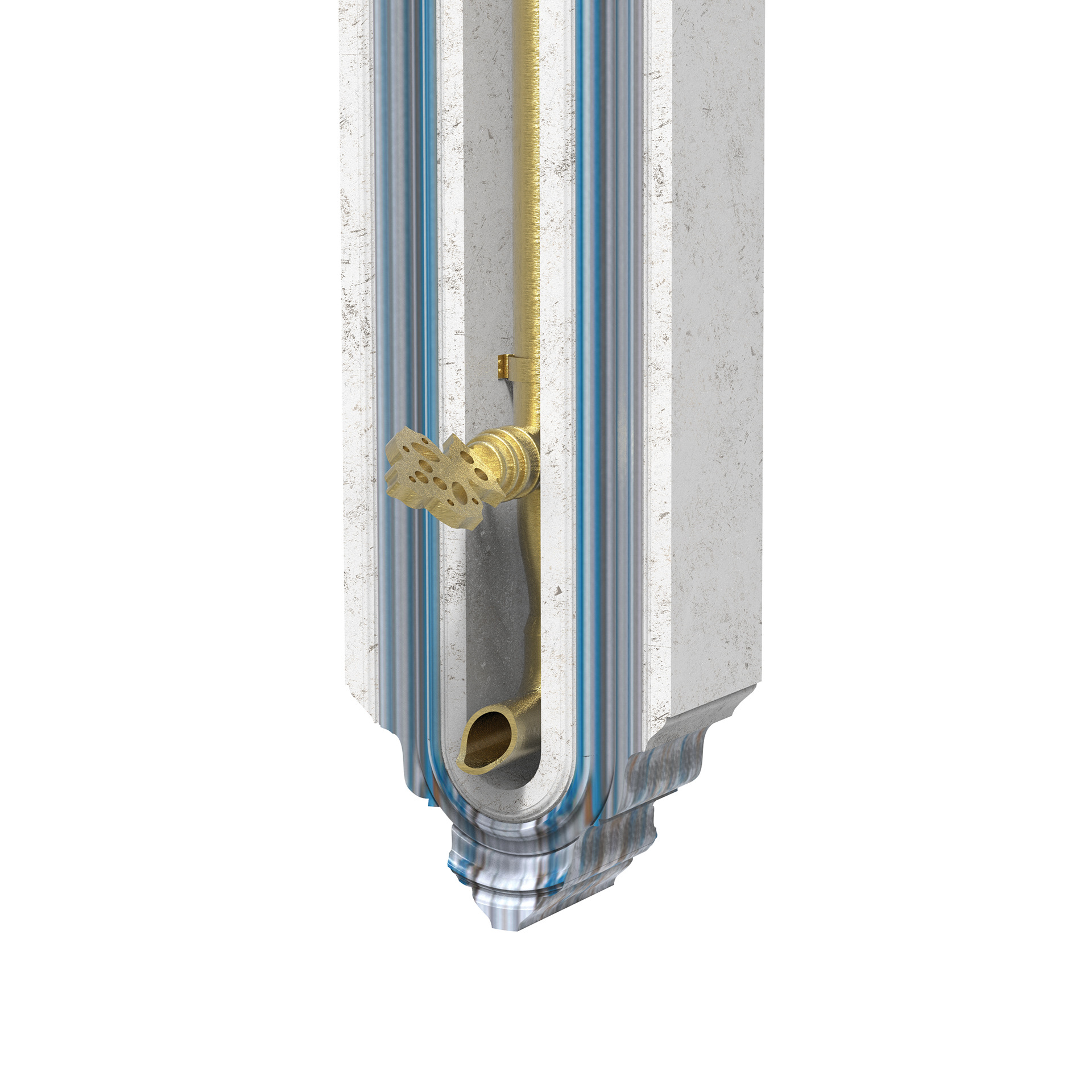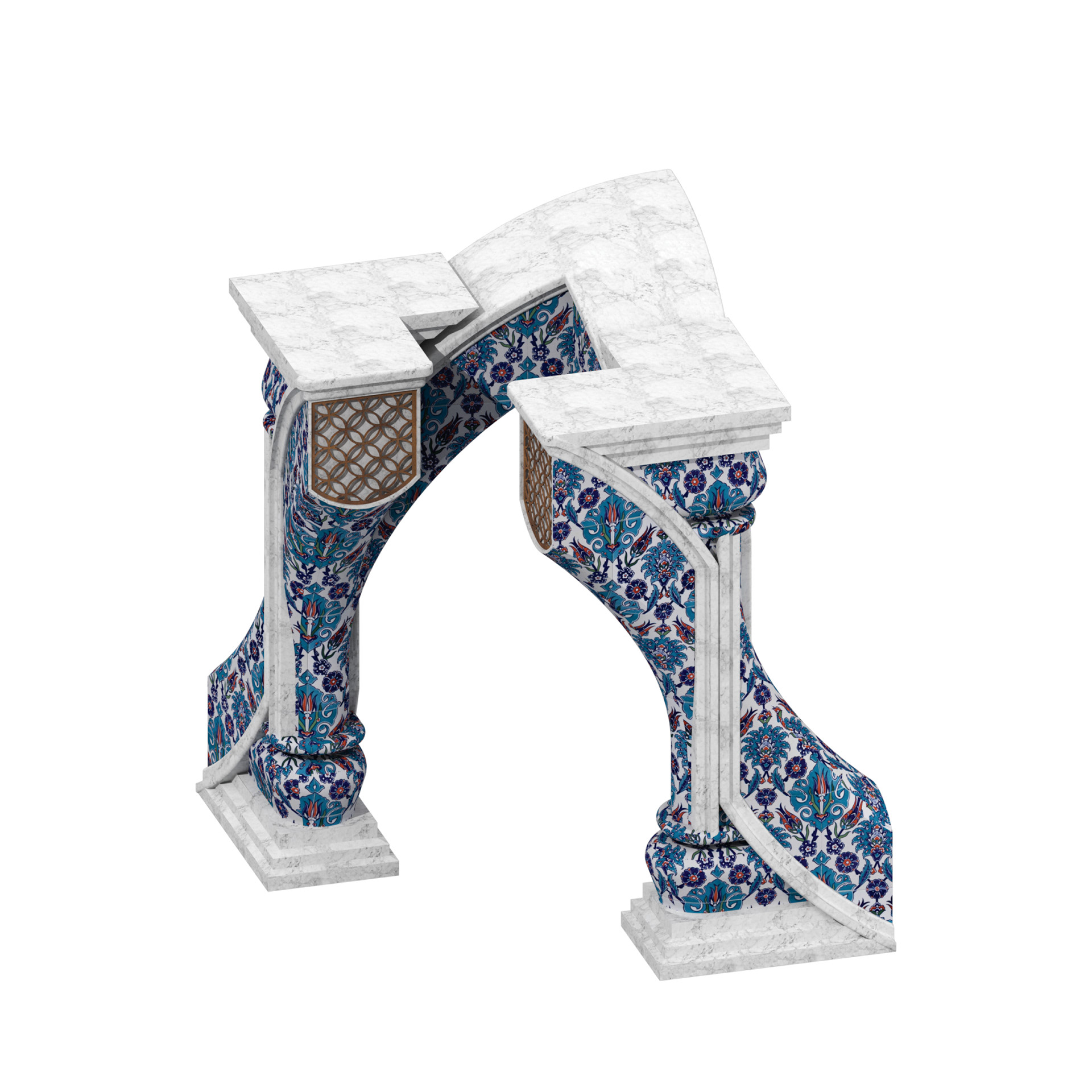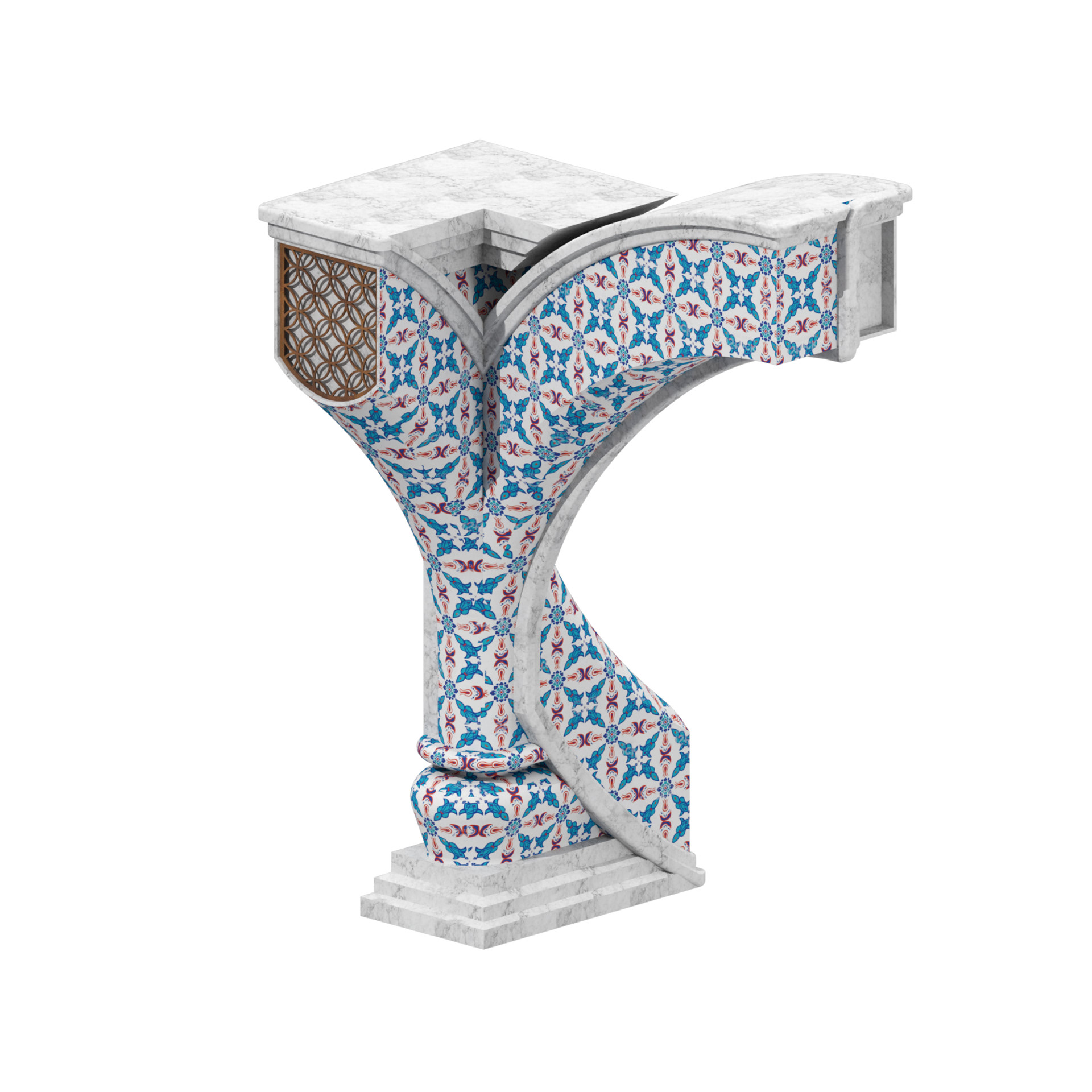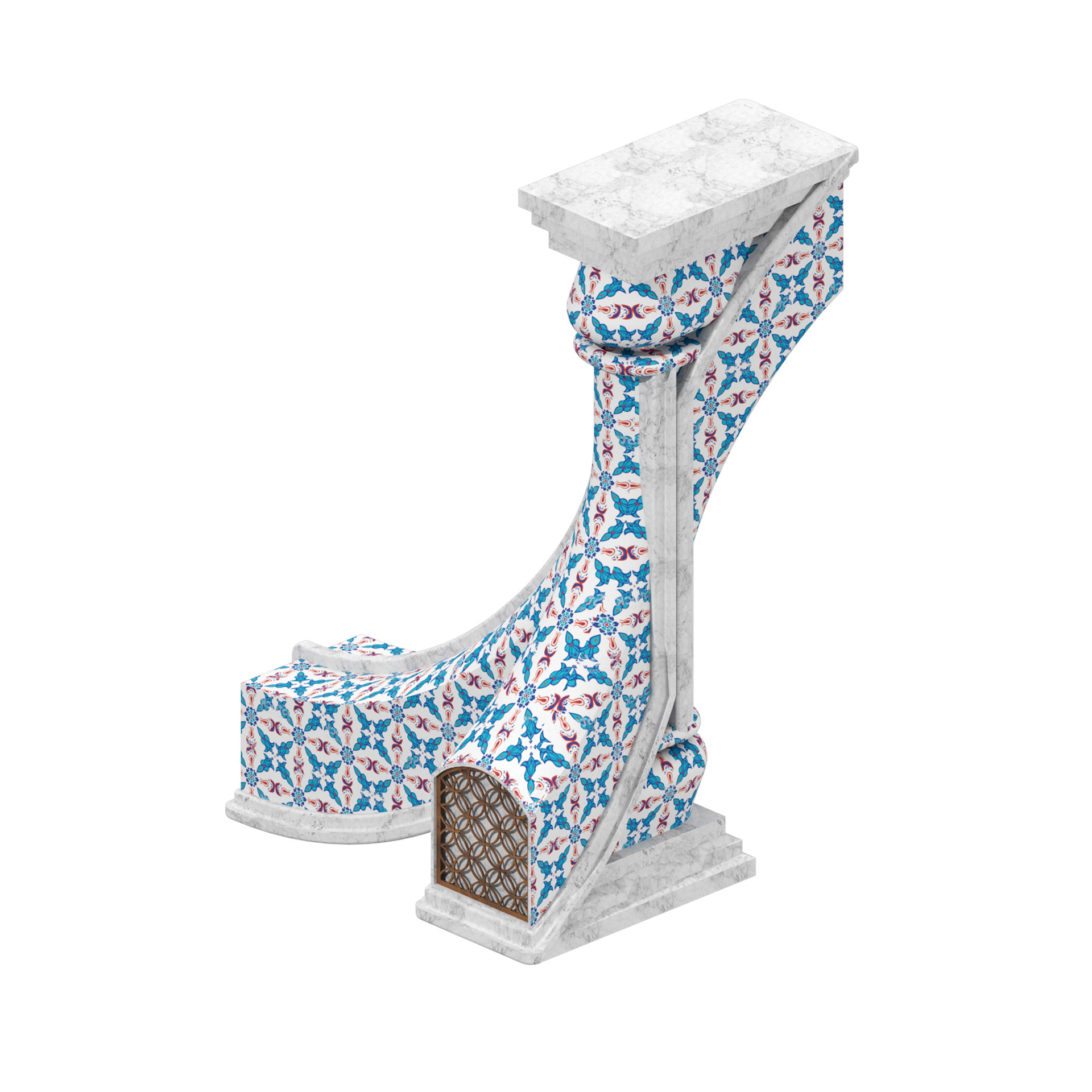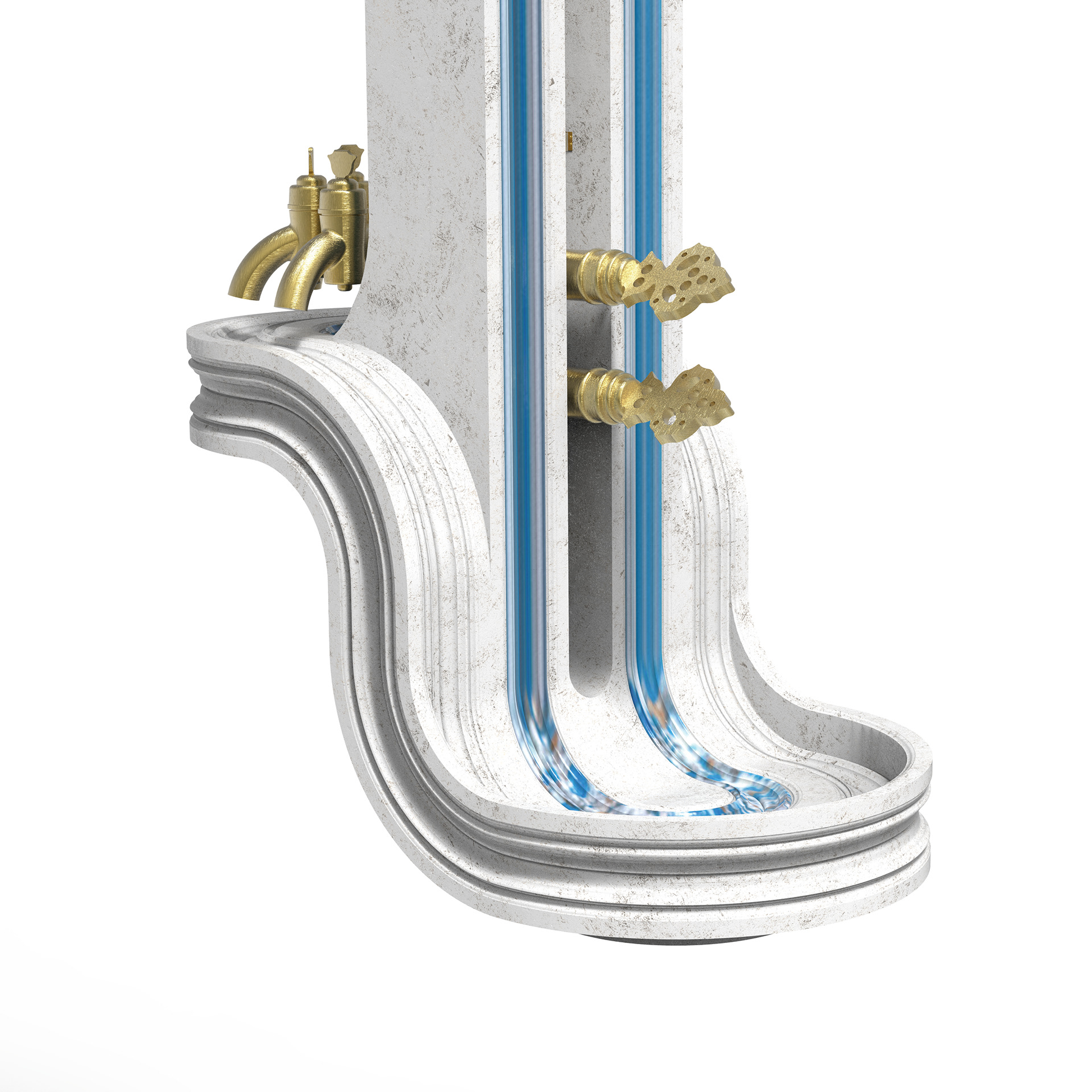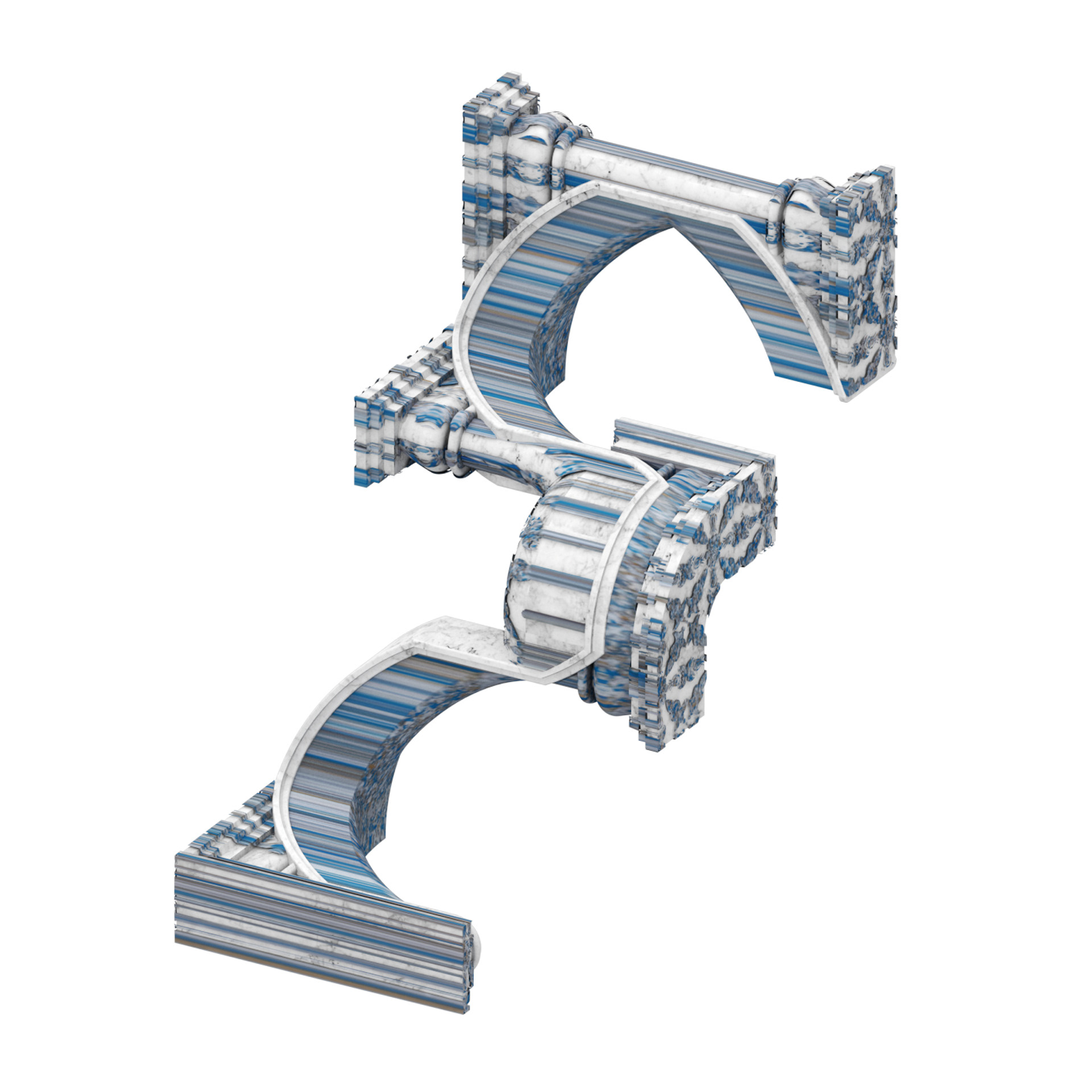 Initial oddkin studies re-configuring Turkish elements, motifs, patterns and colors into new combinatory hybrids. The series above were a reimagining of objects that are neither traditional arch, fountain nor pottery, yet exist within a world between.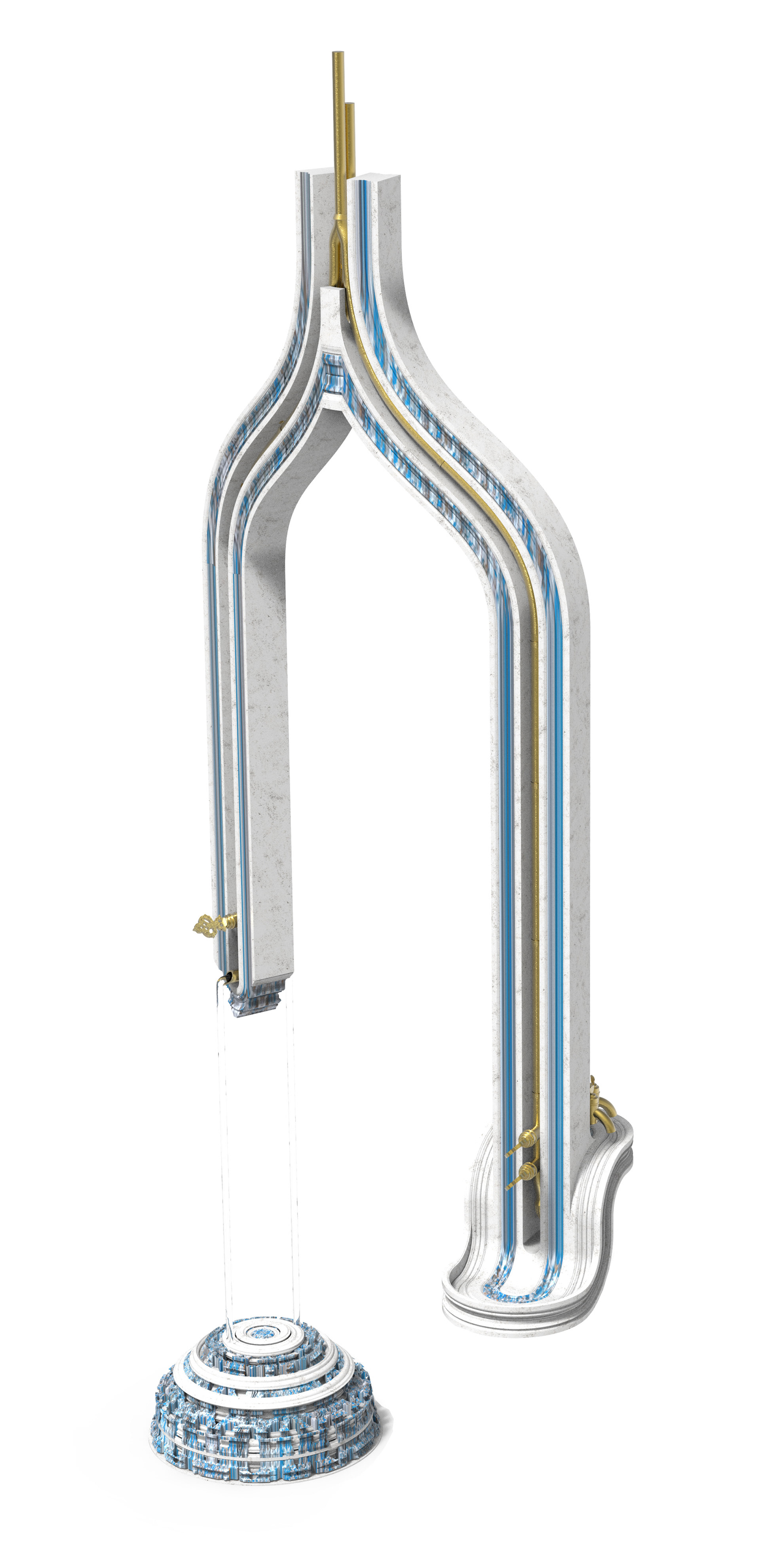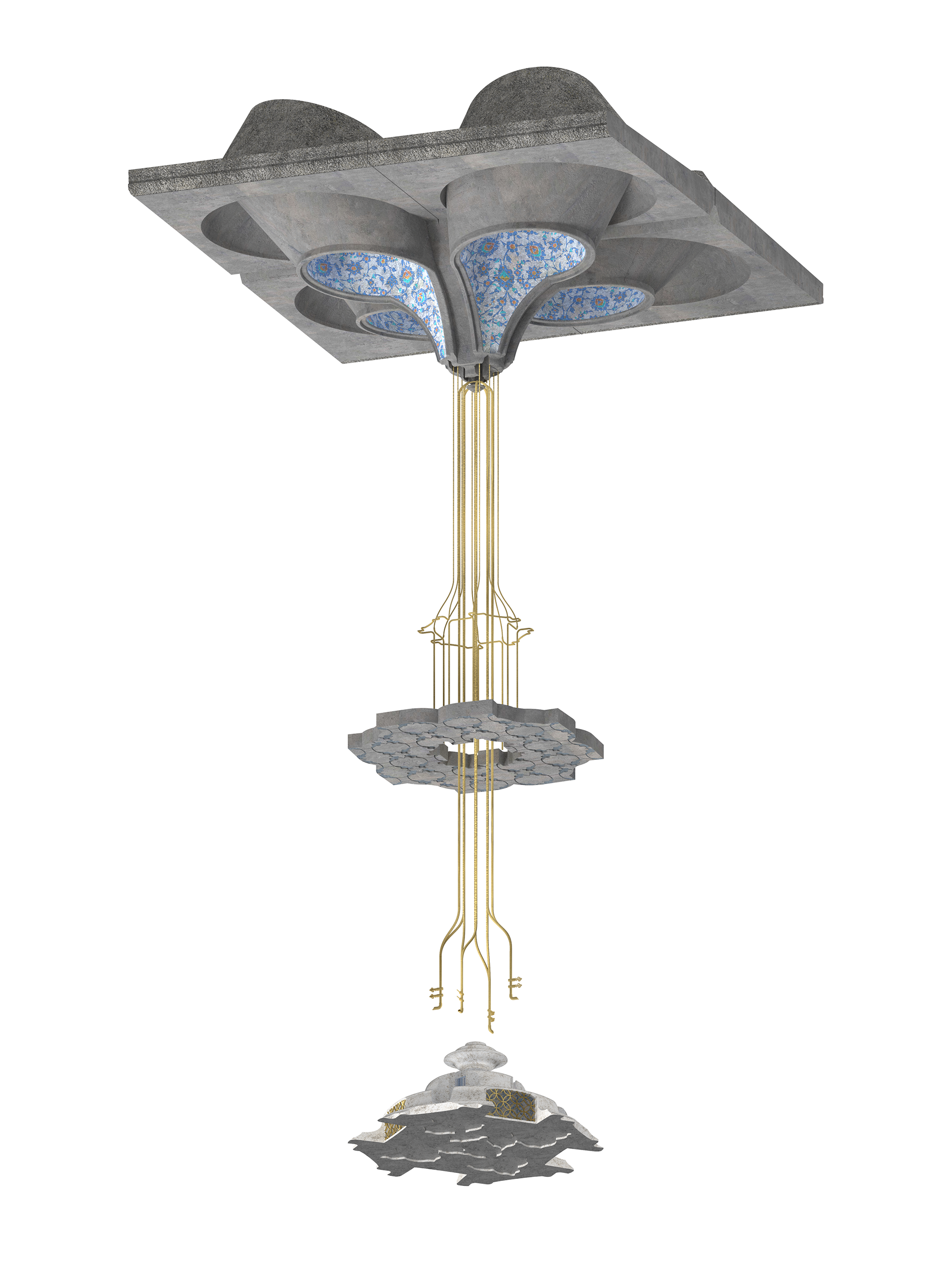 Oddkin assemblies for gravity-fed water fountain systems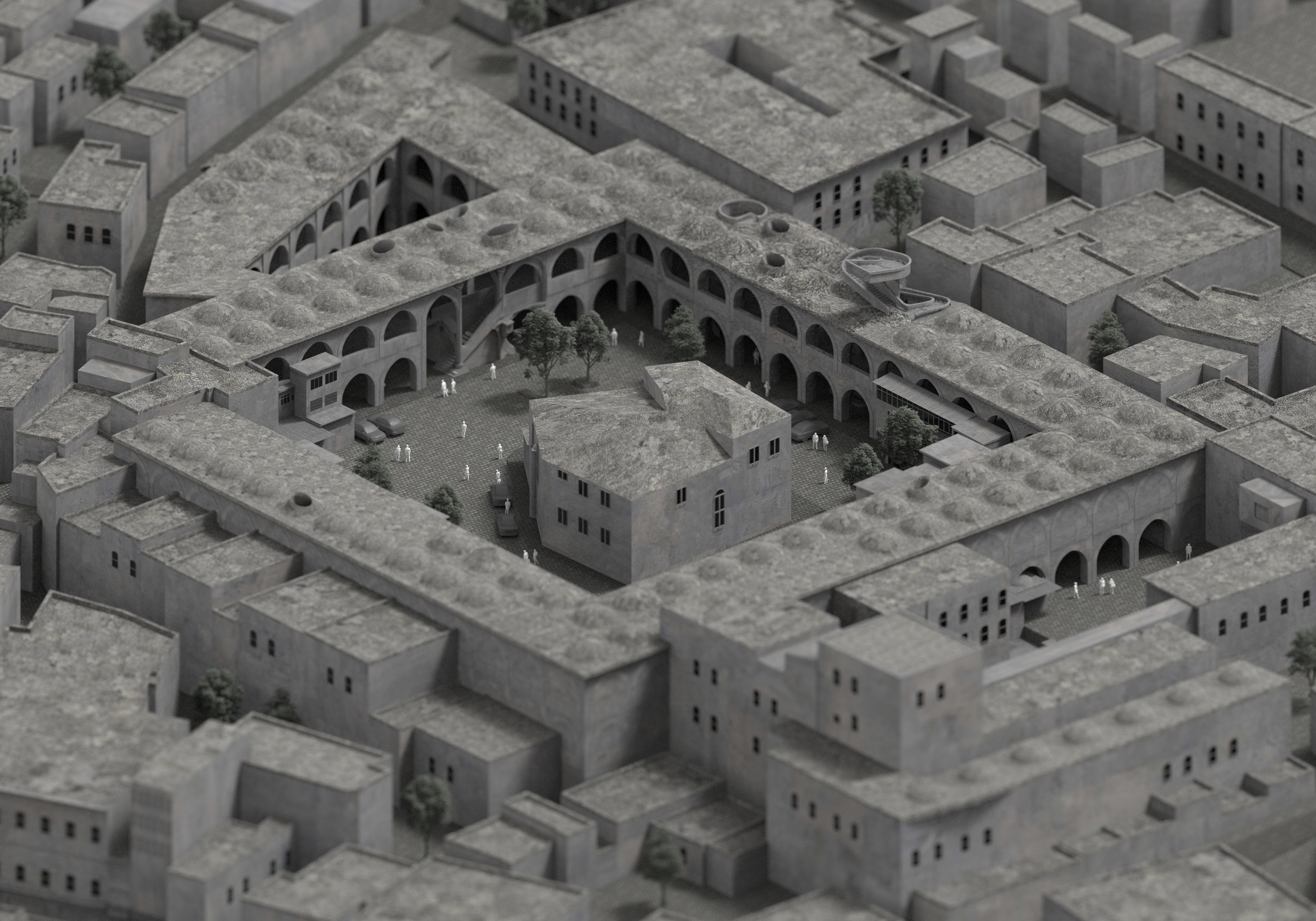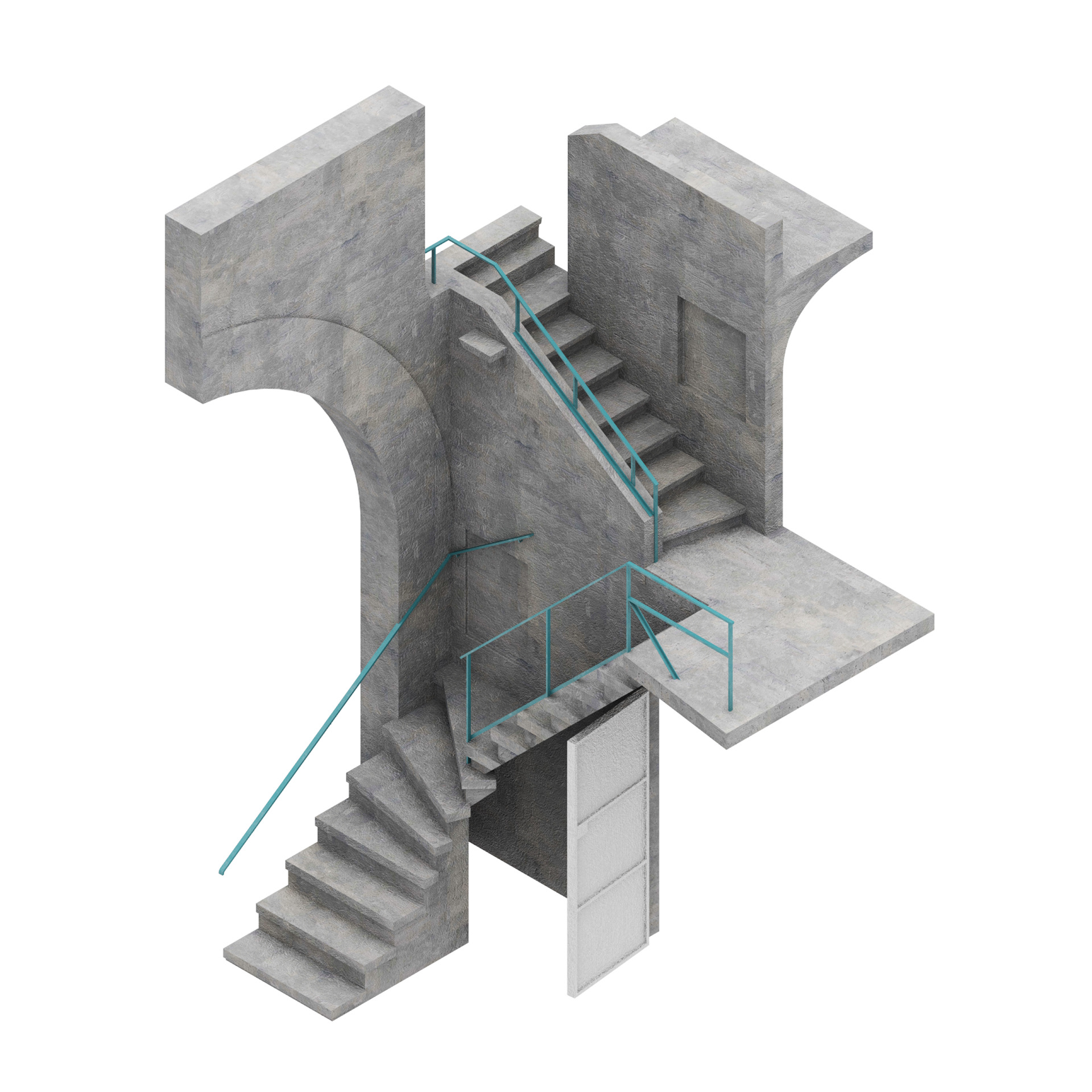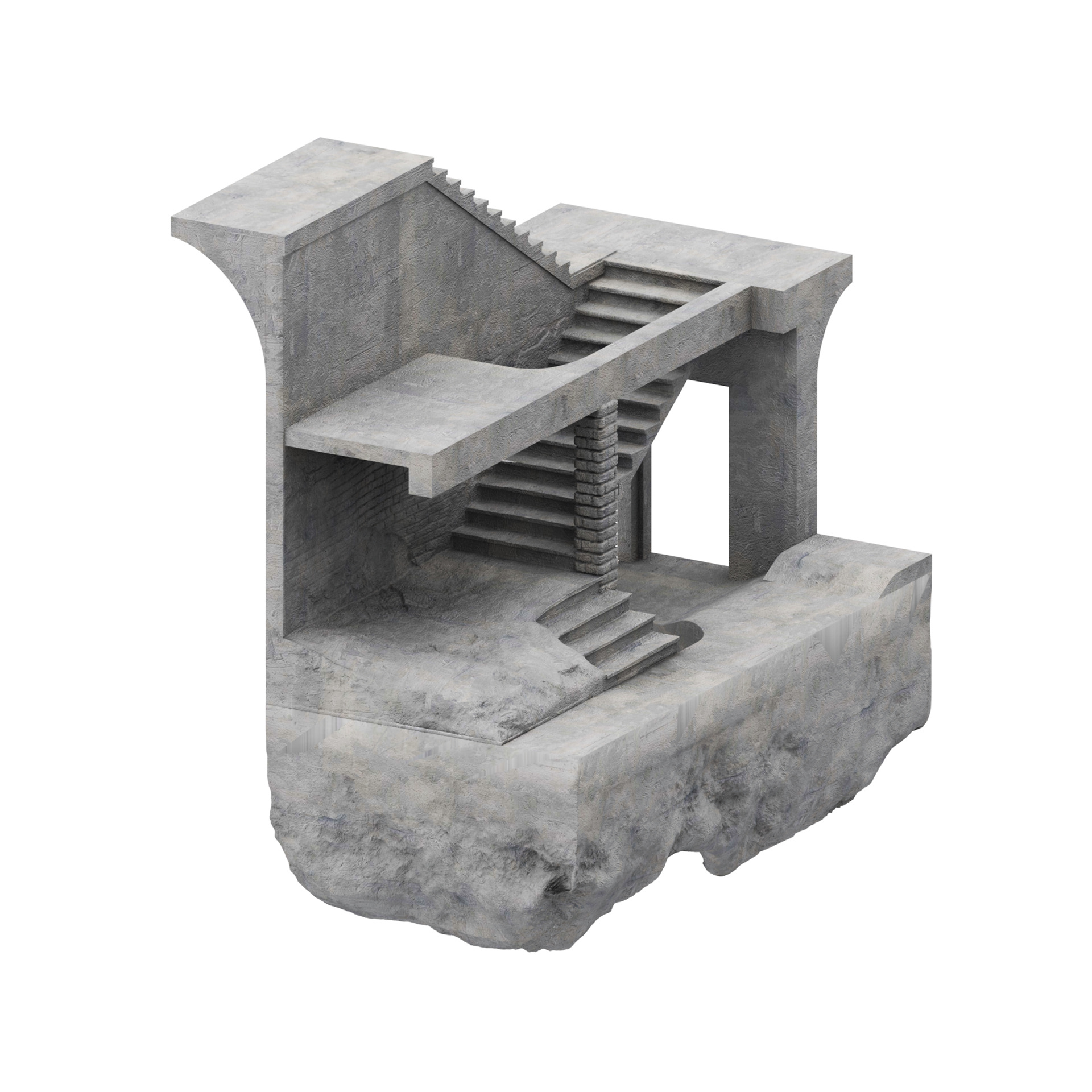 The site of investigation for the proposal was located within the heart of the densely populated historic center of Istanbul, Turkey. The location of intervention (framed by this contextual visualization) was the Büyük Valide Han which has experienced countless reappropriations during the course of its existence. Within the existing Han structure, existing stairs configurations were isolated and studied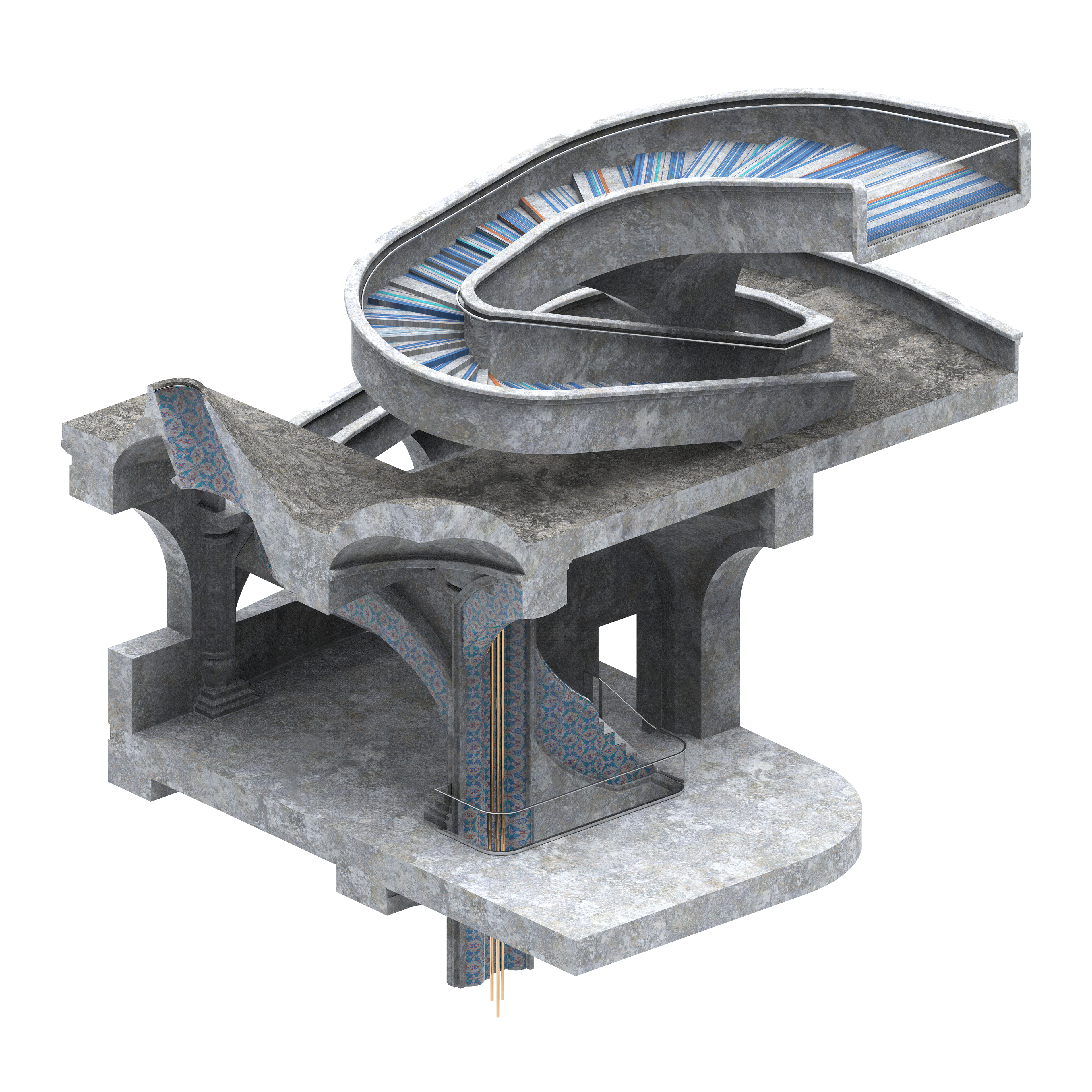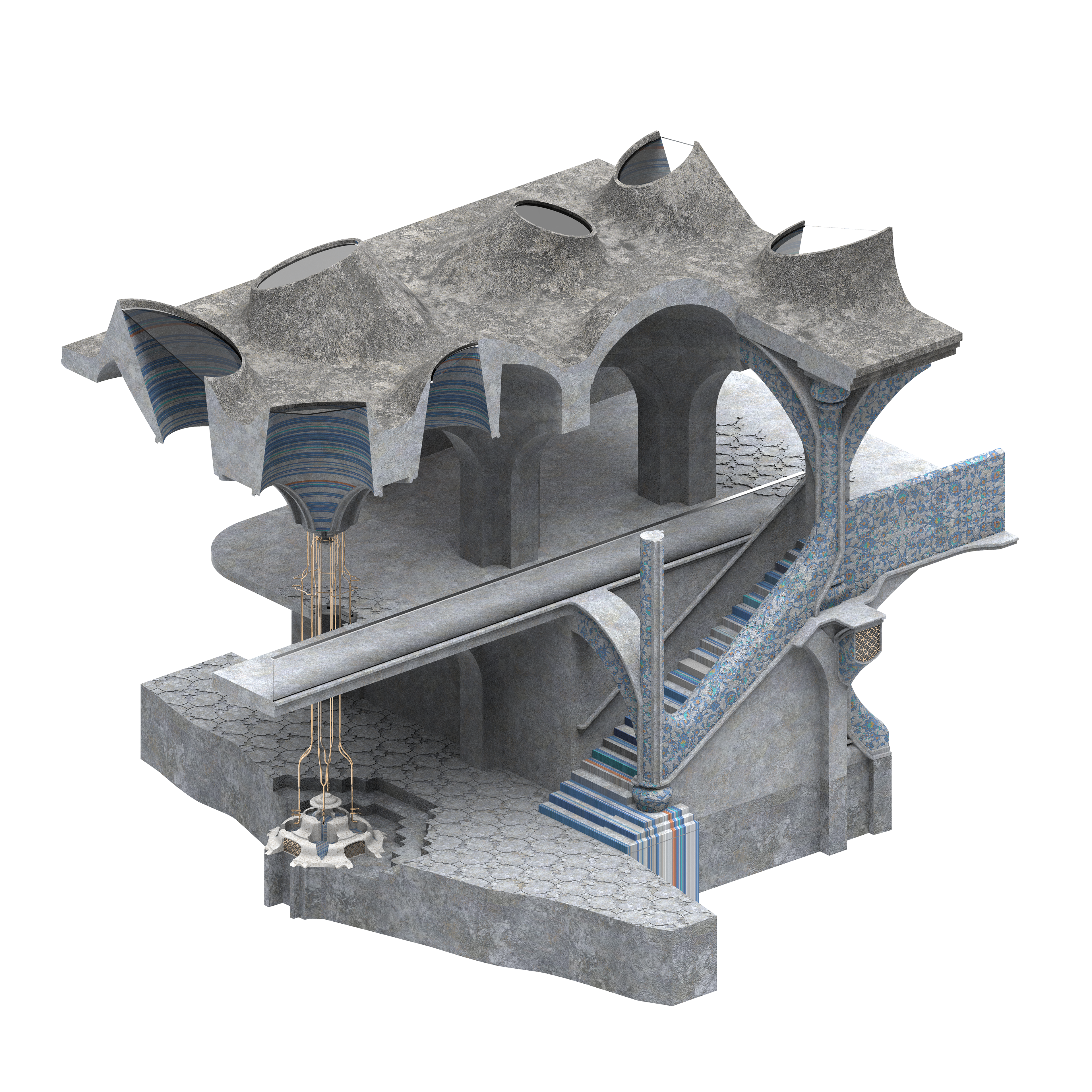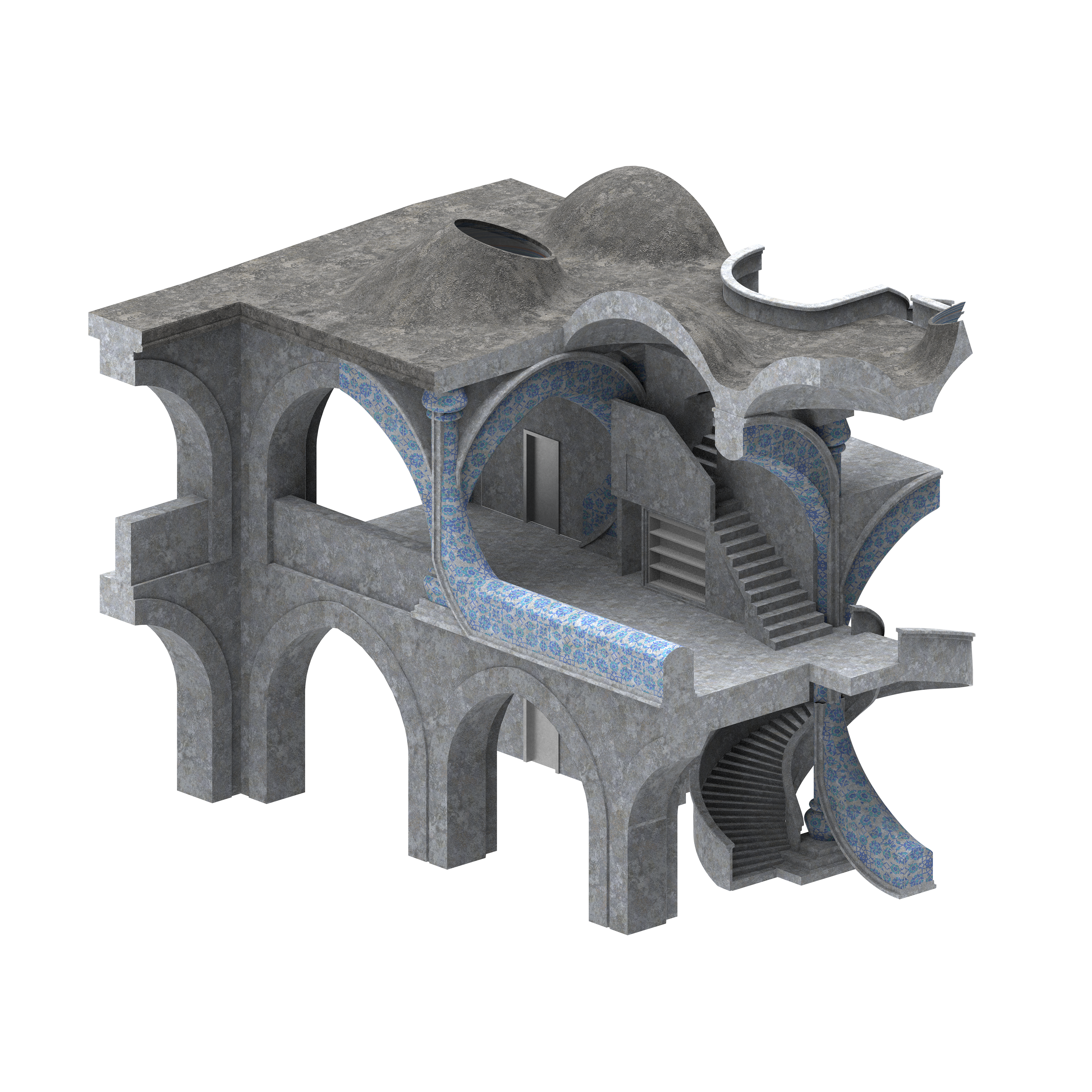 Instead of overtaking the existing structure and operating within a larger master planning of the site, this design proposal exists as a series of interventions that episodically appear within the Han. Above are a series of these episodic fragments in which parts of the project take form.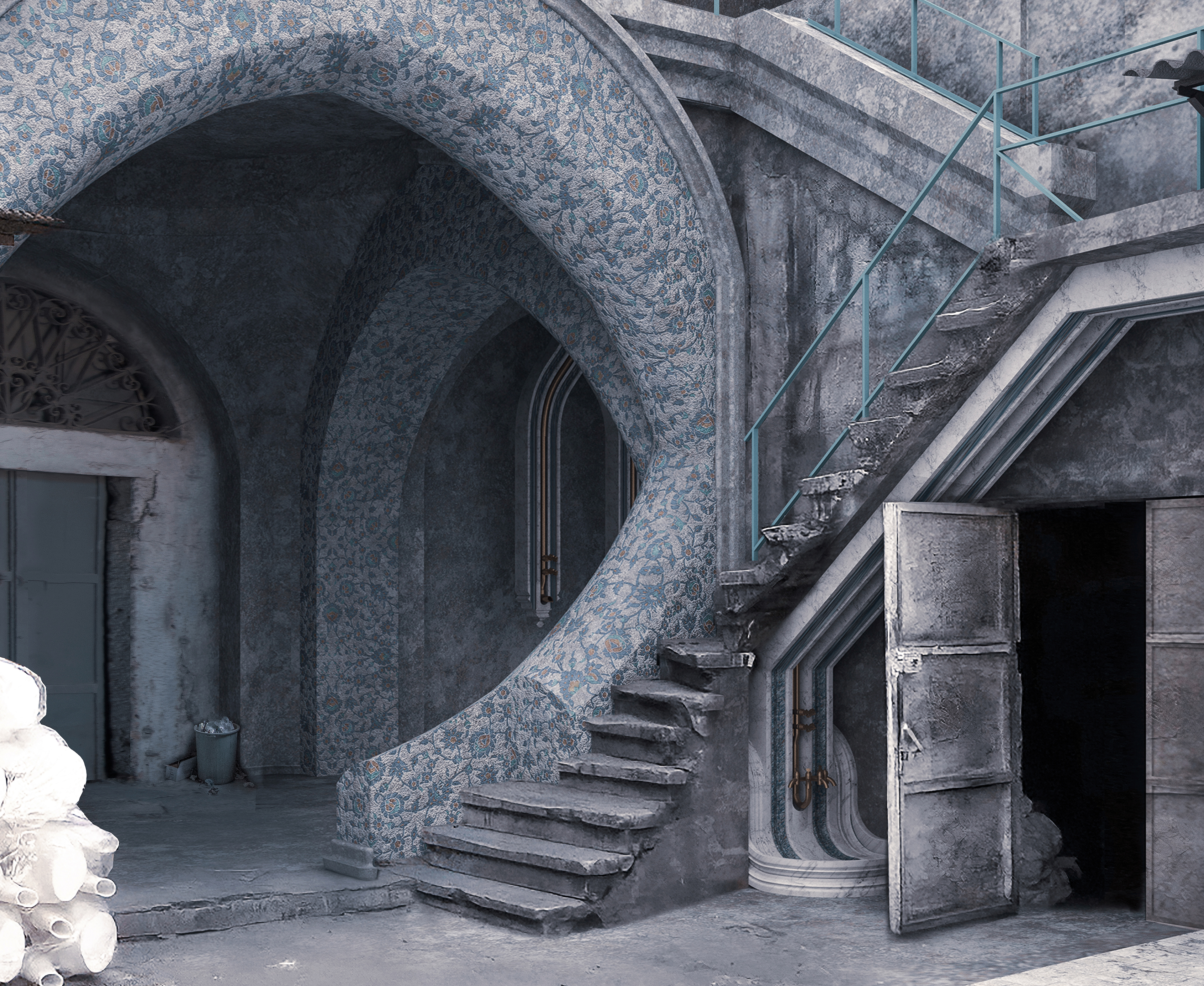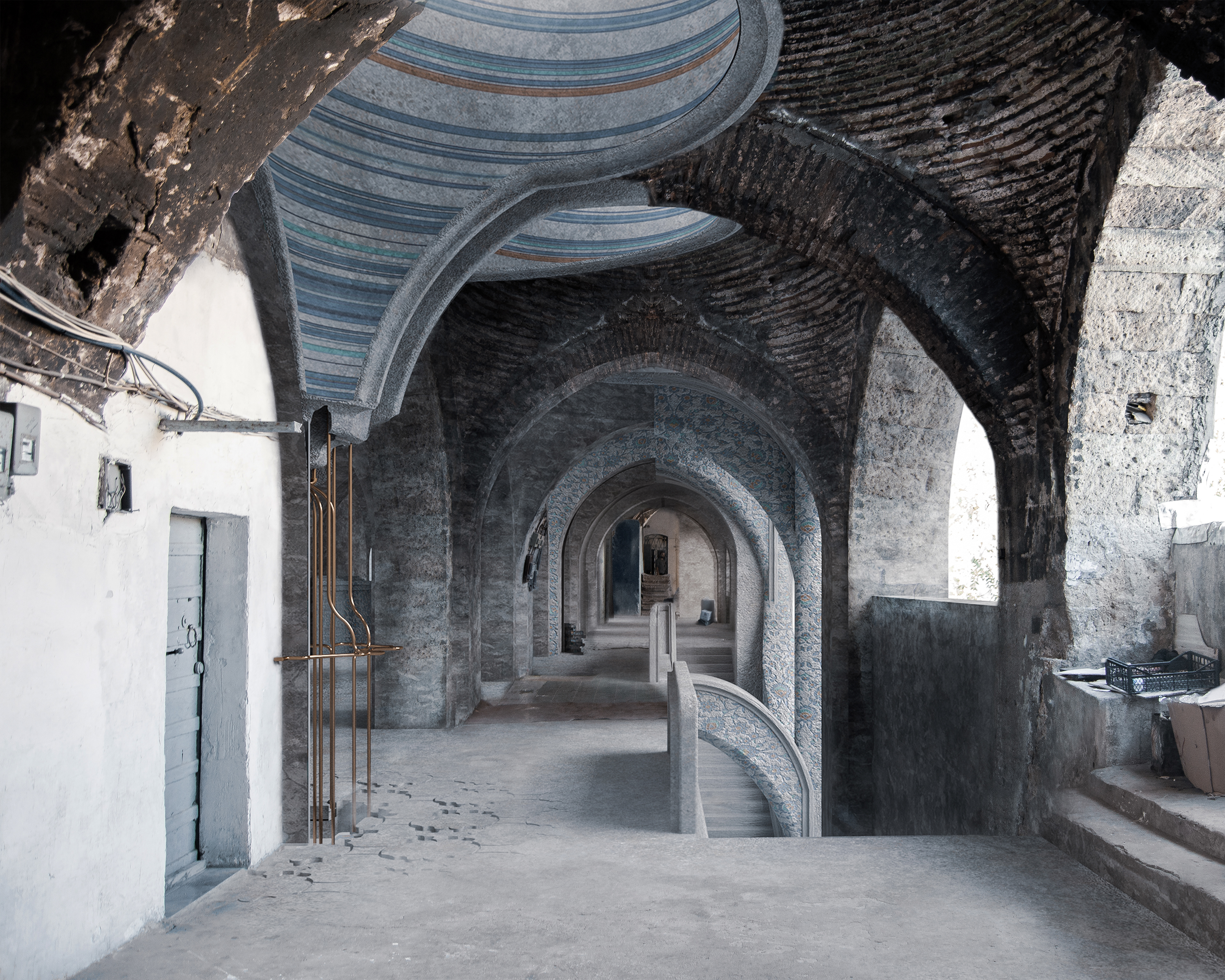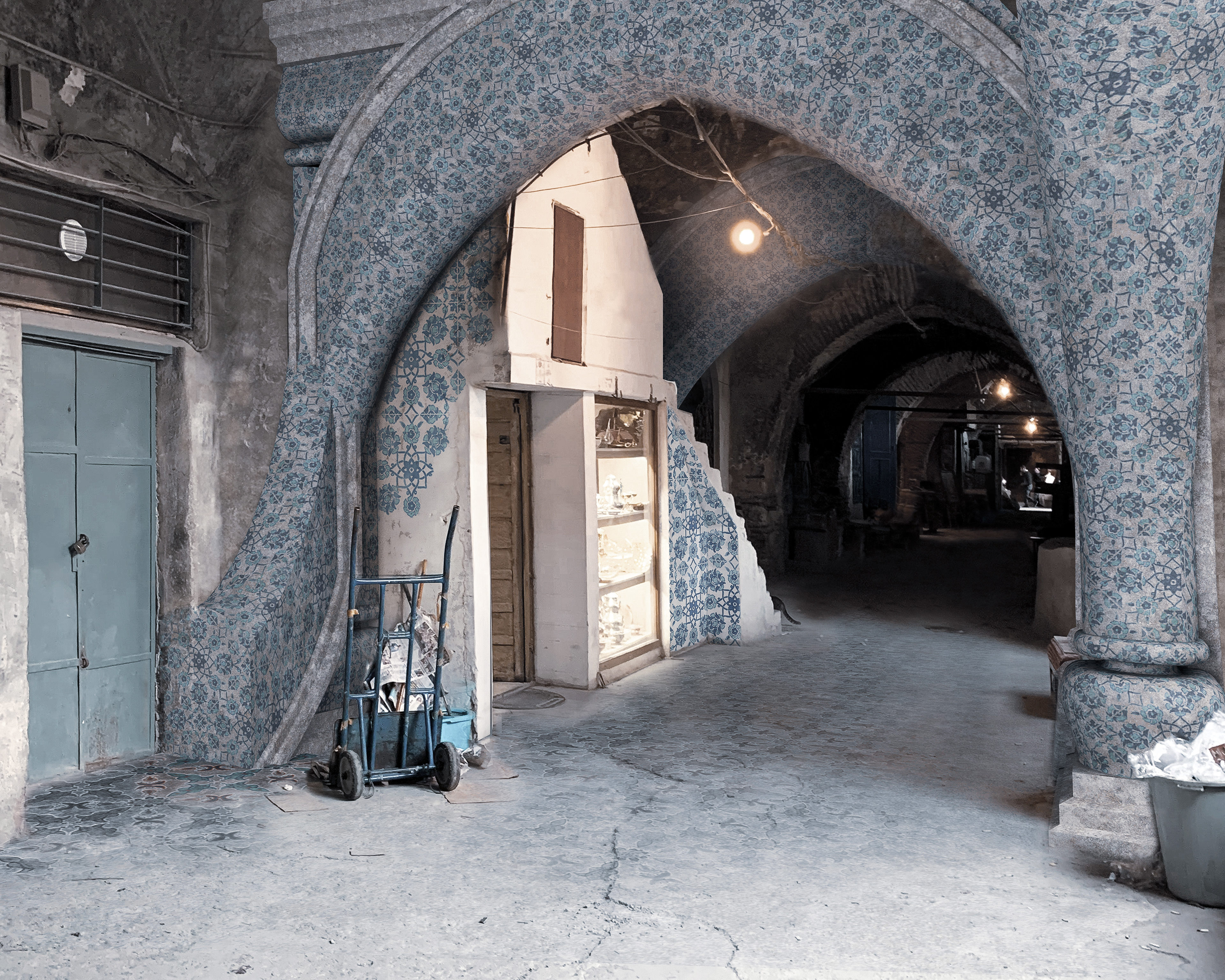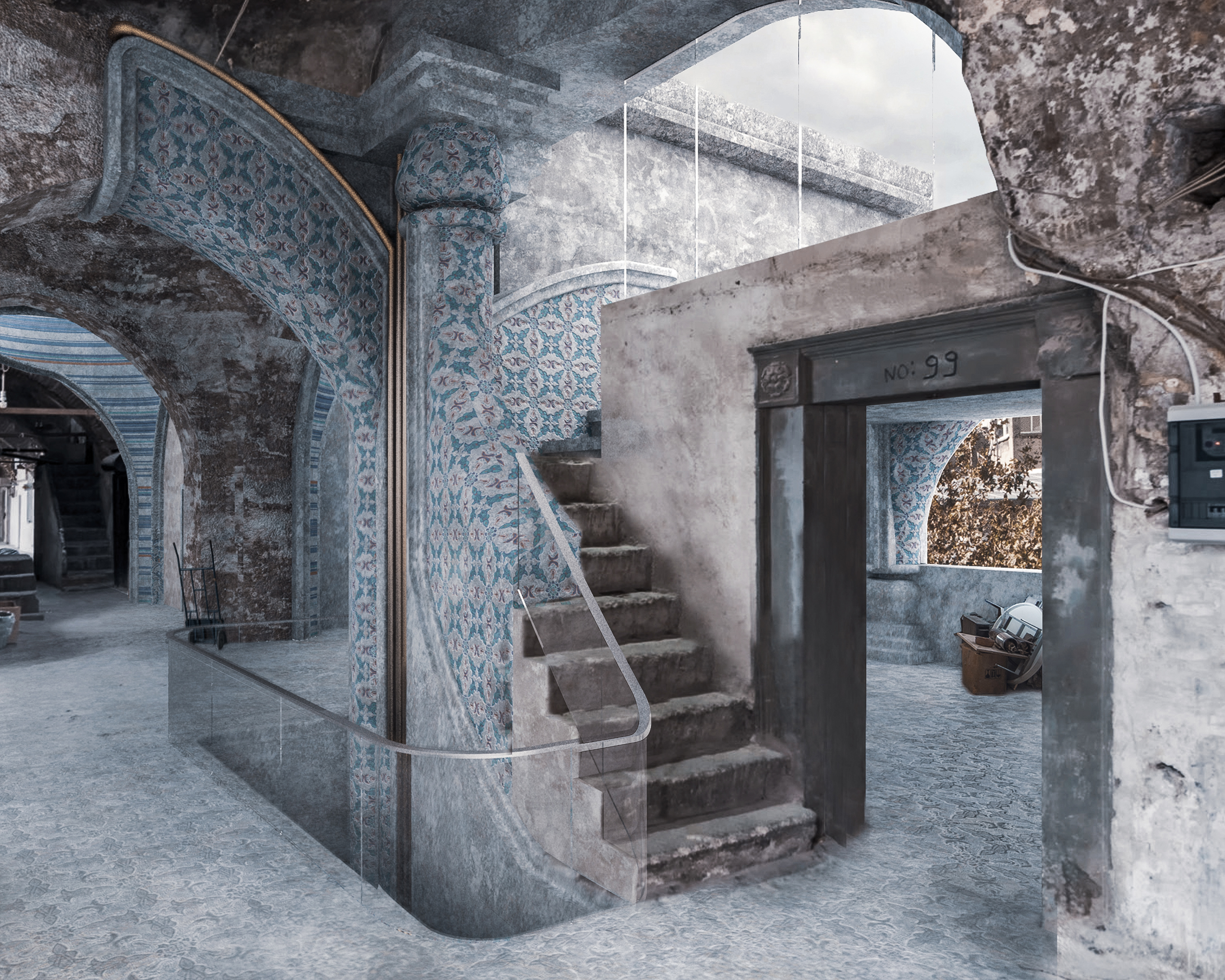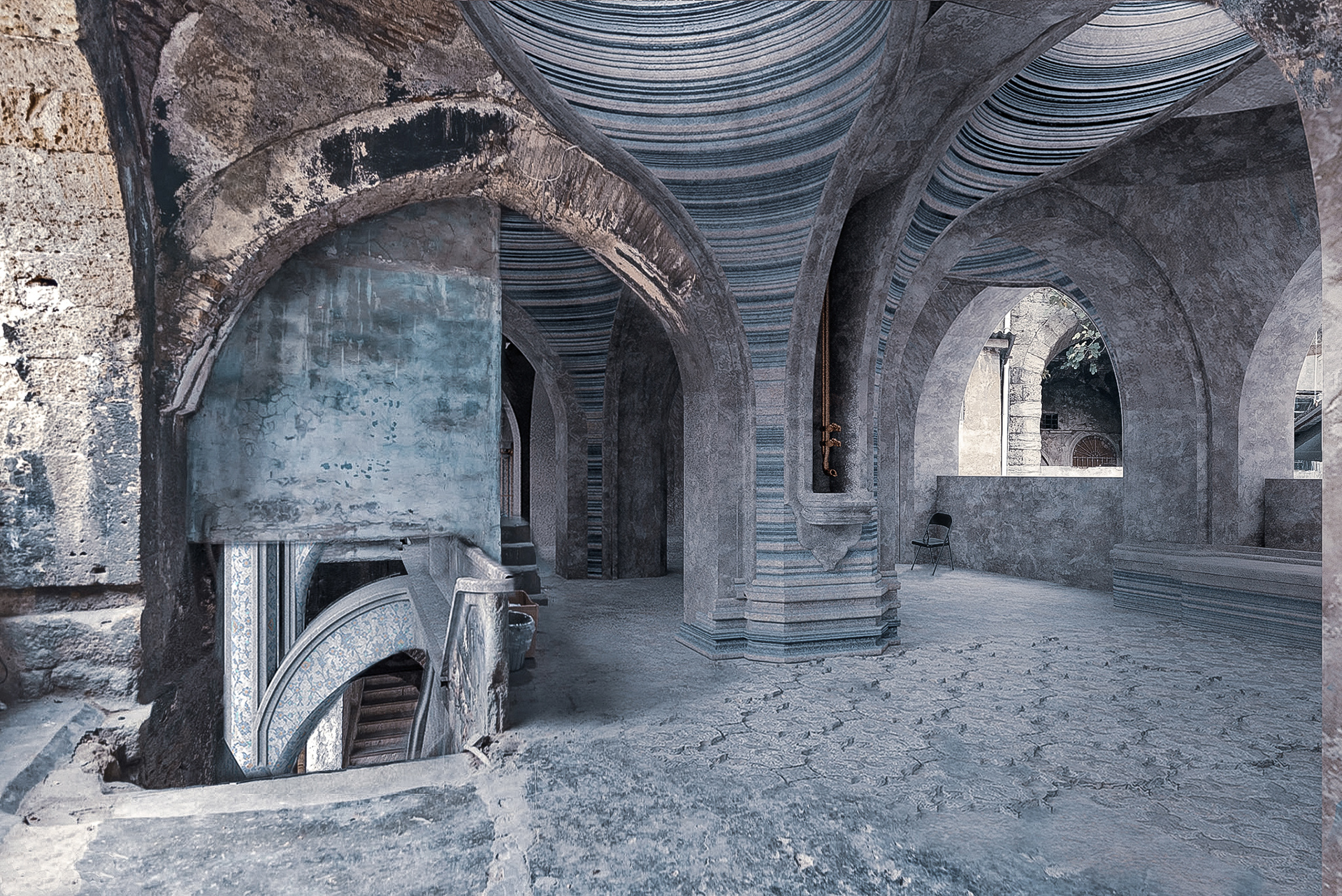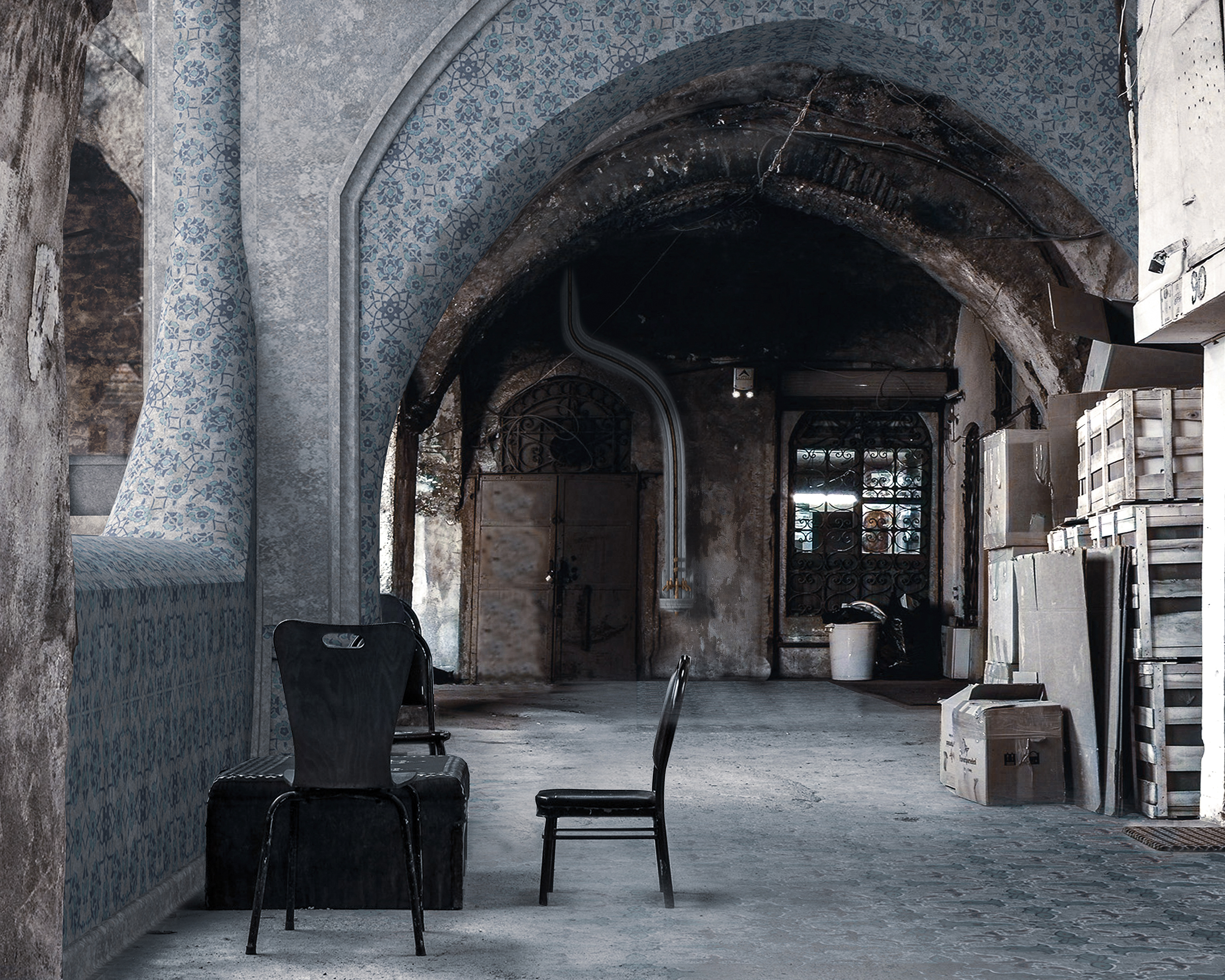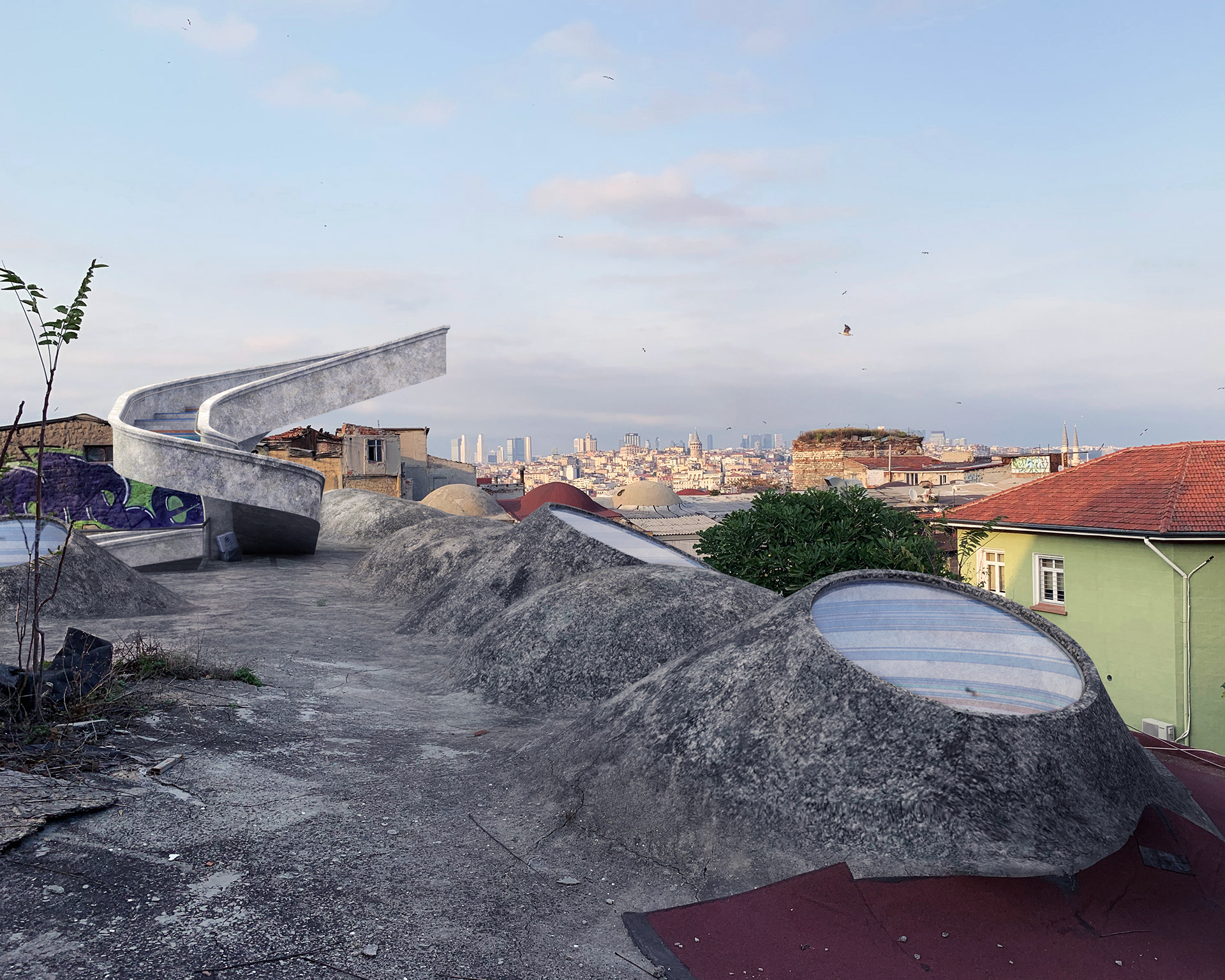 The photographic render style utilized for the visualization of the proposal was aimed to accentuate the embedded nature of the design and highlight existing oddkin moments within the site 
Project in Collaboration With:
Tae Hyung Lee