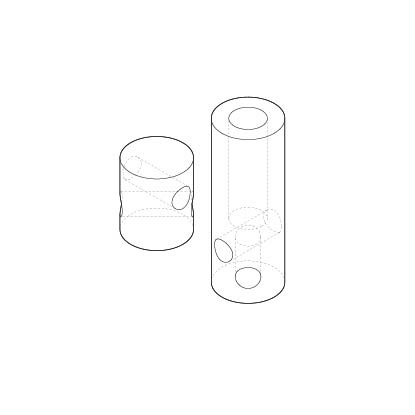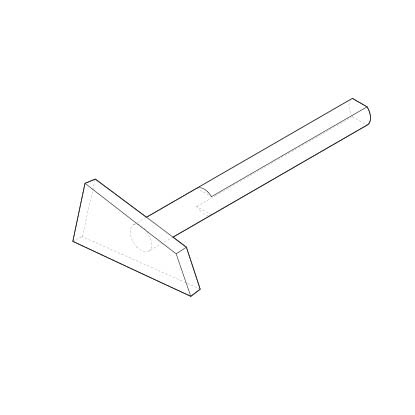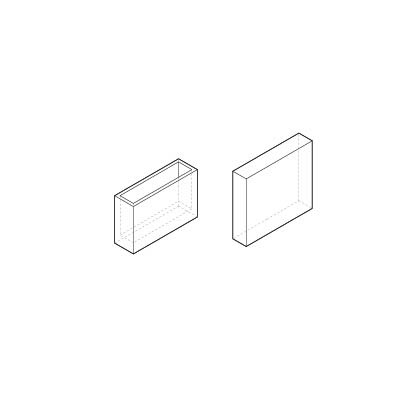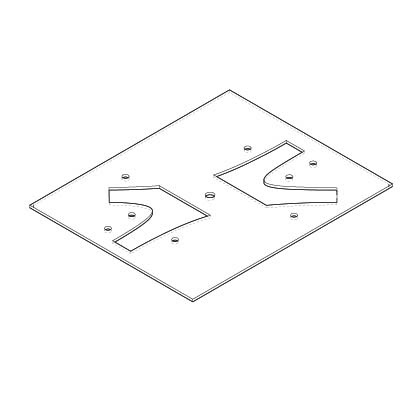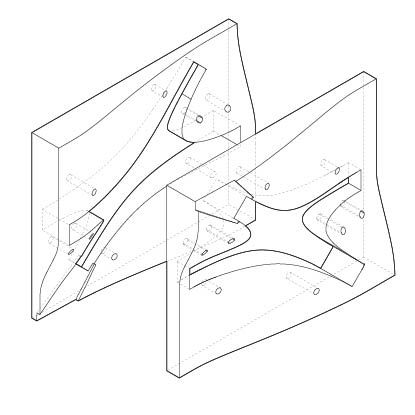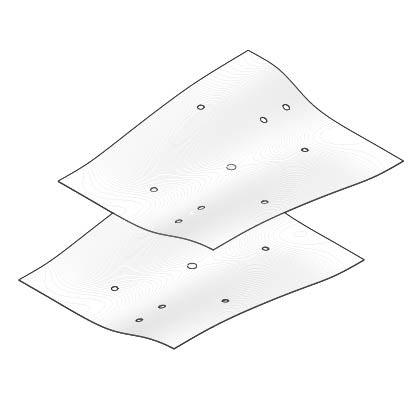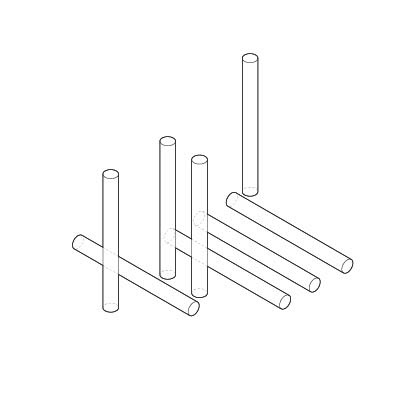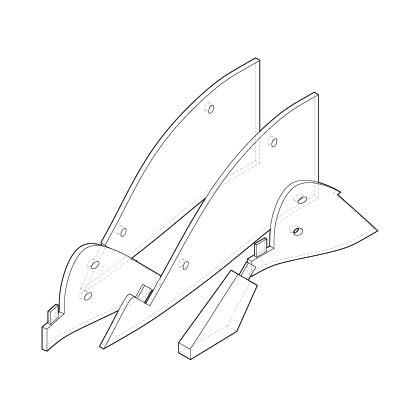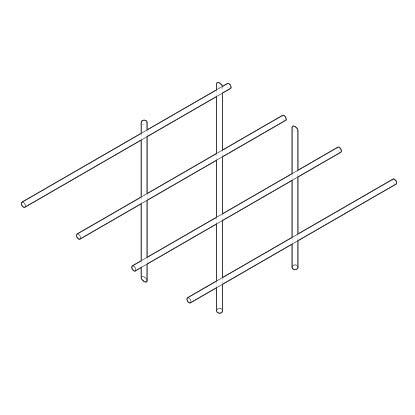 To fabricate the final assembly of the screening system a series of component parts had to be designed and developed. The pieces above range from mold-forms and alignment pins to structural armatures and joinery.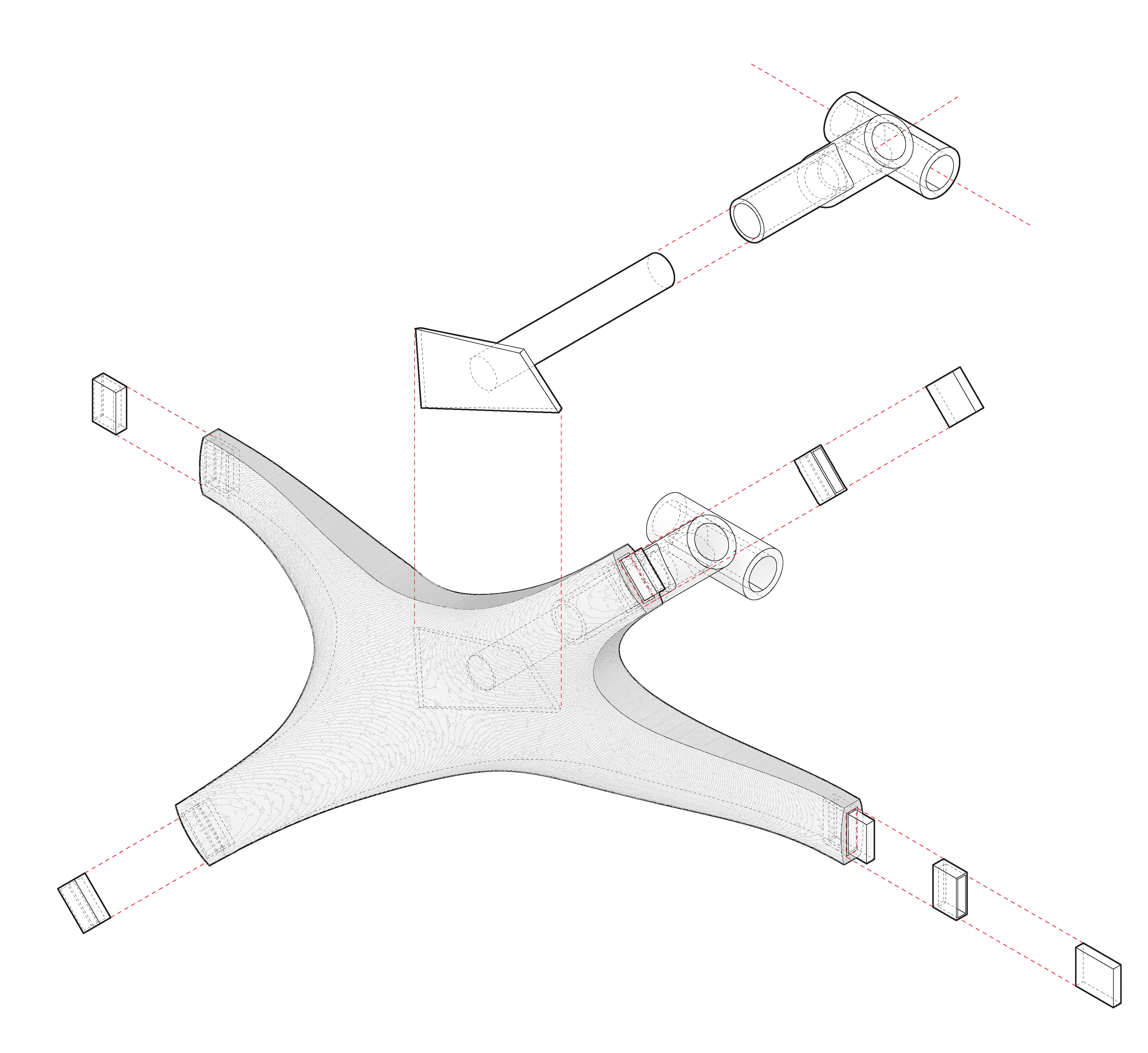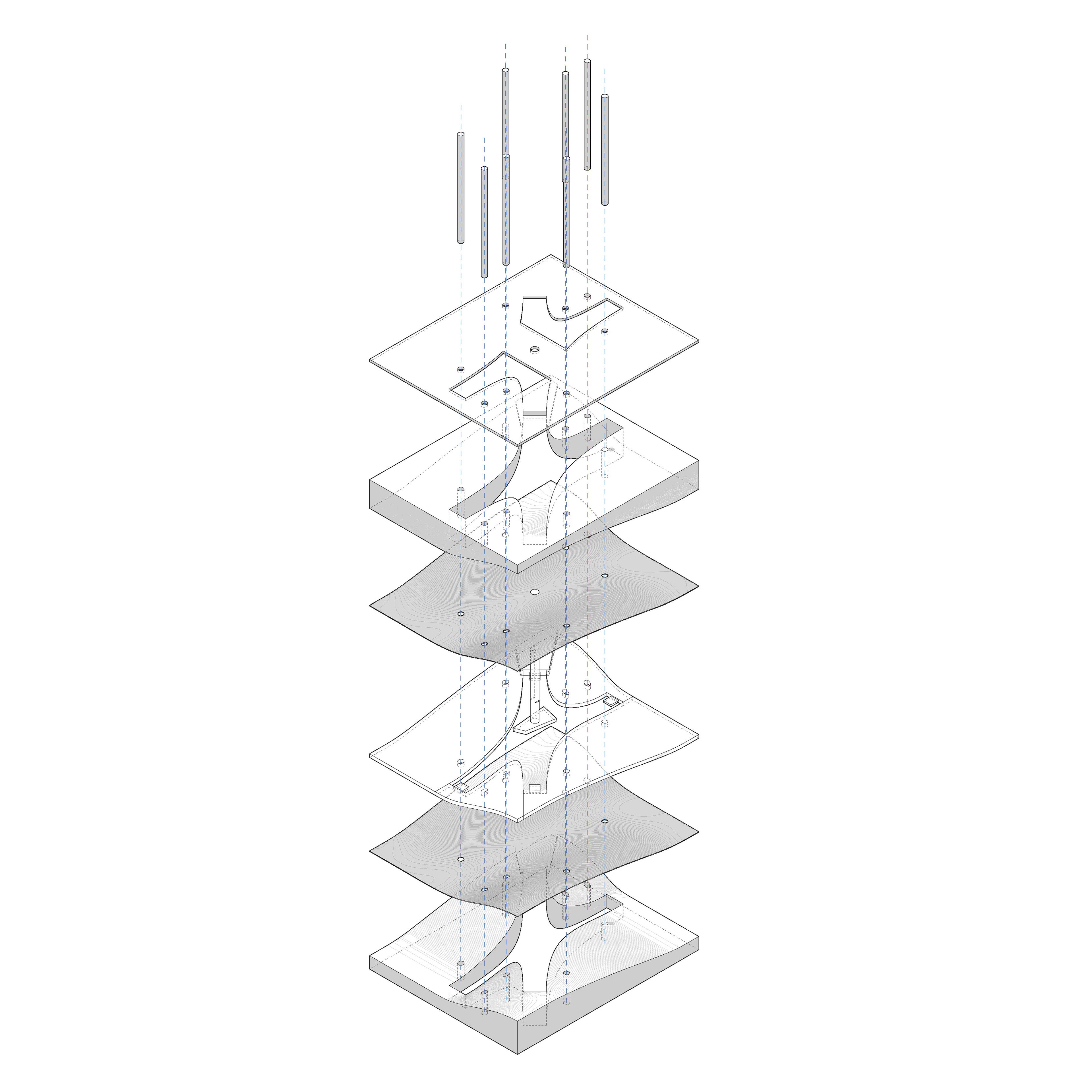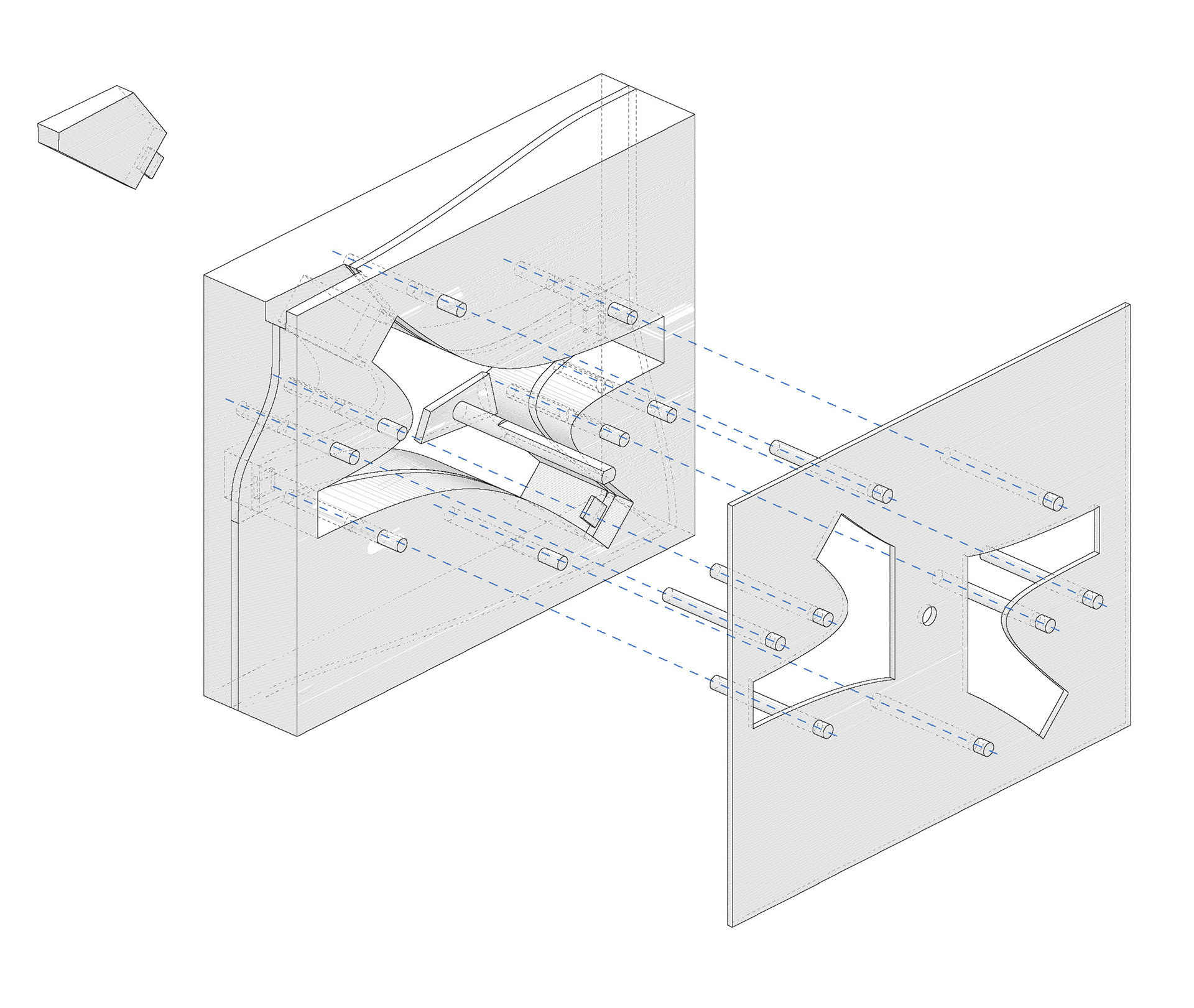 To achieve the multi-directional form of the individual component a custom casting mold had to be designed and tested. The mold consists of a series of pins, spacers and holes to accommodate fabrication and maximize reproducibility of each element.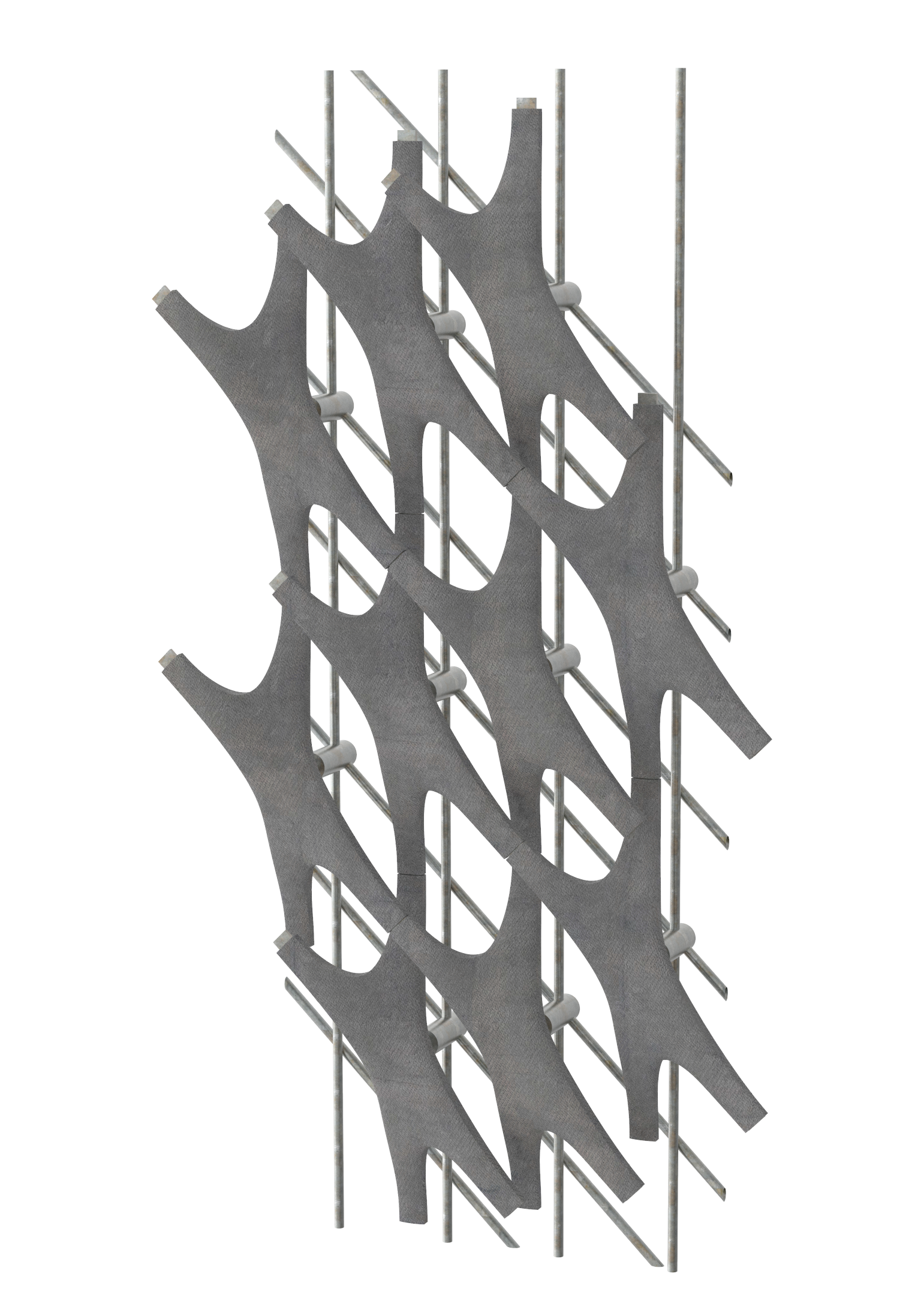 When assembled, the double-curvature of the individually cast components create a weaving composition. Supported by a structural frame, the casted elements are held in place and aligned to one another using spacers and alignment tabs.